Brighten Up your RV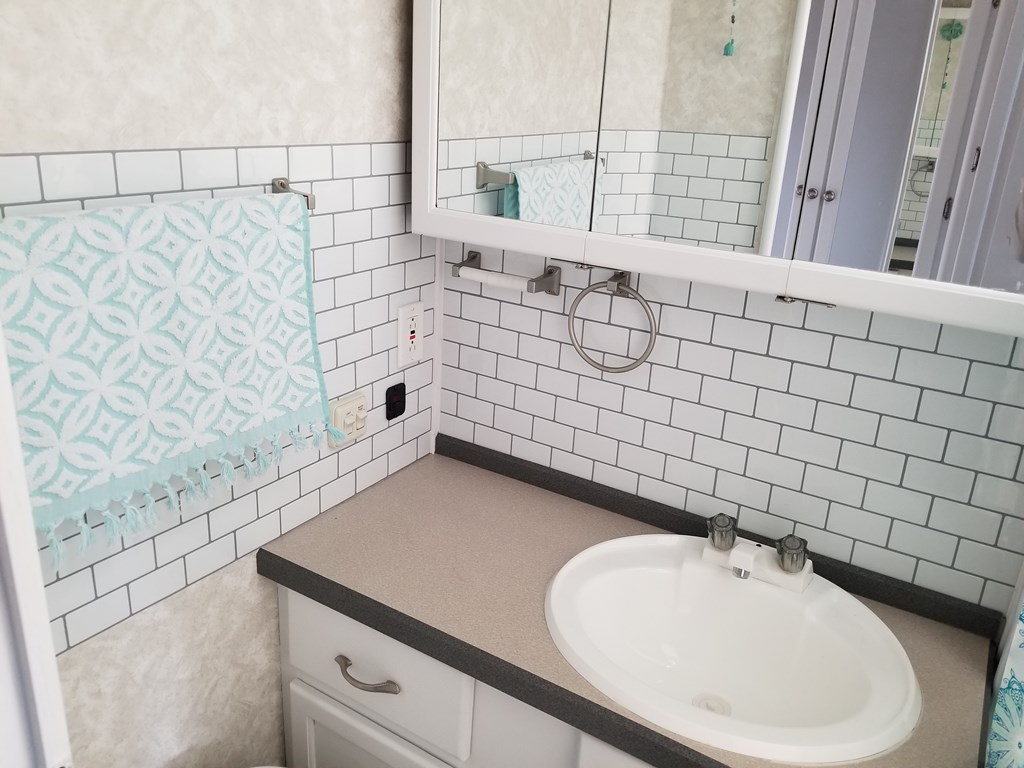 Is your RV dark and outdated? Spruce up your space with some of these colorful methods!
Paint is one of the most dramatic changes to enhance the interior of your home on wheels. Choose a tone that suits your space. Add a fresh layer to cabinets, walls, or furniture with white or another vibrant color.
Another option is to create an accent wall with peel and stick wallpaper or old maps. You can also do as pictured with tile sticker decals to update your rig's kitchen or bathroom.
Color your camper with LED light strips. Highlight furniture and living areas with an array of hues, depending on the mood! Since most strips come with an adhesive backing, they are easy to install.
Add a splash of color with pillows, throws, and perhaps even new curtains. If you're feeling extra handy, carefully remove those bulky window treatments and watch the sun rays brighten the room. Removing window treatments make the room more spacious and invite sunshine! If you do go this route, do prepare to install curtains or blinds as you see fit.
Express your style and personality through artwork and secure pieces throughout your motorhome. Personal accents will give your space proper charm and character.
It's the little details that go a long way. Considering your home on wheels travels everywhere you go, enhancing your space is essential! We'd love to see your design photos and hear about your results!