Local Area Attractions Near Starke / Gainesville N.E. KOA Holiday
Welcome to the Historic city of Starke.  Where you will find Fabulous Southern Meals and most fast food joints. Lots of Mom and Pop Stores. Grocery Stores. Hardware Stores. Movie Theater. Fresh Produce Stands. Boiled Peanuts. Yes there's a Walmart. And a Lot of Southern Hospitality.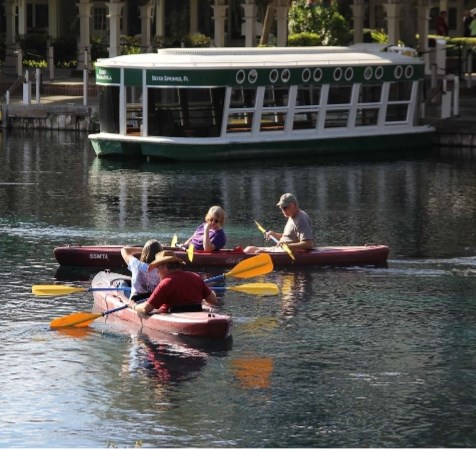 Silver Springs
Silver Springs is a 350 acre nature theme park and zoo that surrounds the headwaters of the beautiful Silver River. It is also home to the world-famous glass bottom boats! The whole family will enjoy boat rides, watching bears, panthers and big gators, as well as live animal shows. Silver Springs is a short drive from the KOA, just 61 miles south of Starke. Open 365 days a year, rain or shine, from 9:00 a.m. to 5:30 p.m.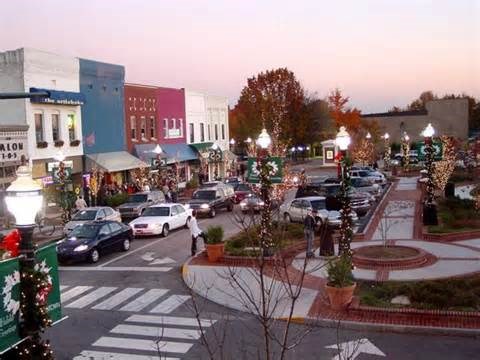 Gainesville
Welcome to Gainesvill, a circle of diversity. Gainesville is home of the Gatornationals, Kanapaha Botanical Gardens, Florida Museum of Natural History, Morningside Nature Center, and Devil's Millhopper State Geological Site. Gainesville Raceway is located at 11211 N. County Road 225 and held its first Gatornationals event in 1970. Kanapaha Botanical Gardens includes 62 acres of woodlands and meadows which are home to butterflies, herbs, hummingbirds and sunken gardens. You'll also find the state's largest collection of bamboo, a water lily pond and a gift shop. Enjoy a relaxing stroll through the gardens for a change of pace. The Gardens are open Monday, Tuesday and Friday, 9 am to 5 pm and Wednesday, Saturday and Sunday 9 am to sunset. A small admission fee is charged. You'll find the Gardens at 4625 SW 58th Drive in Gainesville. The Florida Museum of Natural History has recently expanded into its new 55,000 square foot education and exhibition center at Powell Hall. Experience the Butterfly Rainforest, view Florida fossils and American Indian Art and stroll through a fossil plant garden. The Museum is open all year, seven days a week except for Thanksgiving and Christmas. Hours of operation are Mon.-Sat. 10 am to 5 pm and Sun. 1 pm to 5 pm. There are two separate fees for the Museum and the Butterfly Rainforest. The Museum is located on the corner of Hull Rd. & SW 34th Street in Gainesville. Experience the lifestyle of a farmer in Central Florida 100 years ago at Morningside Nature Center . Visit this 278-acre living history museum and find a barnyard full of animals, an 1840 cabin, a turn-of-the-century kitchen, heirloom garden and barn. Trails and boardwalks meander through sandhill, long leaf pines and cypress trees; view more than 225 wildflower species, 130 bird species and mammals and reptiles. The Center is FREE and is open daily 9 a.m. - 5 p.m. and is located at 3540 E. University Ave. in Gainesville. Devil's Millhopper State Geological Site is a huge sinkhole that was formed when an underground cavern roof collapsed, creating the bowl-shaped cavity 120 feet deep. Scientists have found fossil shark teeth, marine shells, and the fossilized remains of extinct land animals. Explore from the boardwalks and stairways - you never know what you might see! Admission is $2 for adults. The Site is located off SR 232, two miles northwest of Gainesville at 4732 Millhopper Road.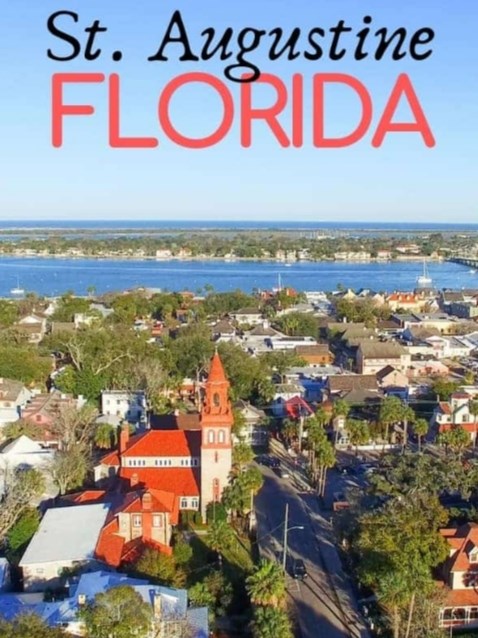 St. Augustine
Step back in time in Florida and America's oldest city, St Augustine ! Visit The Oldest House built in 1720, The Lightner Museum, the Spanish Quarter Museum (open 9 a.m. to 5 p.m. daily except December 25), Government House (open daily 10 a.m. to 4 p.m. except December 25), Spanish Military Hospital, or just enjoy eclectic shopping and dining. There are also art galleries, a wax museum, and alligator farm to enjoy! Specialized tours tell the story of architecture, ghosts, and rich heritage. Don't miss Ponce de Leon's Fountain of Youth Park and take a sip - it can't hurt! St. Augustine is 54 miles east of Starke KOA, a short trip that is worth the drive!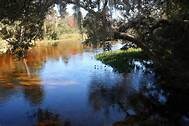 Ocala National Forest
The Forest is riddled with rivers, wet prairies and hundreds of lakes and ponds, making it a popular destination for canoeing and kayaking. You can also enjoy other water activities including fishing, water skiing, swimming, and boating. Bring your bikes, a picnic, and the camera! The fun is endless and the weather is accommodating. The Forest is located in Ocala, just 55 miles south of Starke, right next to Silver Springs.