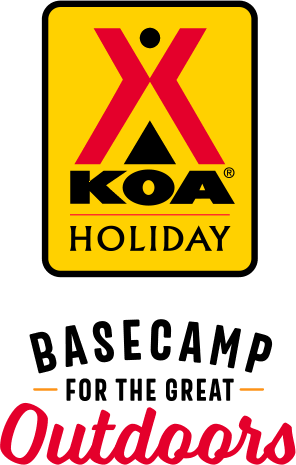 KOA Holiday Campgrounds
Whether you're exploring the local area or hanging out at the campground, KOA Holidays are an ideal place to relax and play. There's plenty to do, with amenities and services to make your stay memorable. Plus, you'll enjoy the outdoor experience with upgraded RV Sites with KOA Patio® and Deluxe Cabins with full baths for camping in comfort. Bring your family, bring your friends, or bring the whole group – there's plenty of ways to stay and explore.
KOA Holidays Feature:
RV Sites with a KOA Patio®
Deluxe Cabins with full baths
Premium Tent Sites
Group meeting facilities
Directions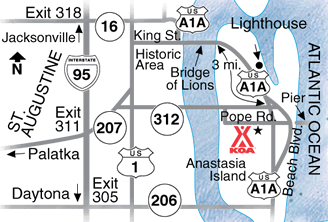 I-95 Exit 311: North on SR 207 (3 miles). Make a right on SR 312 and follow 4 miles to A1A. Make a right on A1A, go 1 block and make a right on Pope Road to campground on immediate left.
Get Google Directions
Sep 18, 2021
Very clean and quite campground. I we get back to ST Augustine would stay there again.
Sep 18, 2021
We have stayed here before and chose this park to meet friends "halfway" coming from another state. While checking in, our friends (who arrived first) asked if we could be placed next to each other. They were told no, only to find the site next to us was open the entire time. Sounds to me the office staff wasn't very accommodating that day. We may need to look for a different park next time.
Sep 18, 2021
We were meeting friends there. When we arrived we asked if we could be parked next to each other or at least as close as possible. The office staff abruptly said no, we can't do that. There were 8 spots between us and them. Only two of them were occupied during our trip and no one was in the spot on the other side of our friends. The website showed 6 available spots between us during our stay.
Sep 18, 2021
All staff was very friendly and willing to help you out if you needed anything and I would recommend this place highly. The restroom, laundry area and Campground areas we're very clean � also, it was nice and peaceful �
Sep 17, 2021
It was a wonderful experience thank you to all
Sep 16, 2021
Loved all the natural beauty.
Sep 16, 2021
A very pleasant stay and super friendly staff. Nice lakeside site!
Sep 16, 2021
Great time enjoying the stay. First time stay, but not the last.
Sep 16, 2021
Staff very helpful. Nice park close to everything.
Sep 15, 2021
Very nice & very well kept campground. Everyone on-site is very personable & helpful. Back sites are nice; however, they are very noisy with the dump truck on some mornings. Bathrooms are all unisex & are arranged rather strangely.
Sep 15, 2021
Had a great time! Close to beach and downtown St Augustine.
Sep 15, 2021
Beautiful, clean park located close to the beach and all of the St Augustine attractions. Our long pull through site was equipped with a gas grill, table and chairs, chiminea, fire pit and a glider. Staff was friendly. We will definitely return.
Sep 14, 2021
Very nice staff. The cabin floor is very dirty. Just walk a little over it and your feet turn black.
Sep 14, 2021
Our site was not very level and it was hard to find an area to sit outside.
Sep 14, 2021
Friendly and helpful staff, immaculate bathrooms, each one is private! Well organized campground layout, fishing pond, everything was great. I will go back.
Sep 14, 2021
Very easy check in and a very friendly staff. Very clean and bath facilities were outstanding.
Sep 14, 2021
That's the sites were very small. I opened up my awning and almost broke it when it hit a tree. No place to put out a lounge chair and relax.It felt very crowded Don
Sep 13, 2021
Not the first time we've used this KOA - always clean, friendly, lots to do, loved the lake and paddle boats - location is a plus - hope to see you again soon!
Sep 13, 2021
Great staff and close to everything. Like nearly every KOA we have stayed at this summer its smack dab between trailer parks and the back of a highway, but I guess that's what you trade for convenience.
Sep 13, 2021
Great camp. Great service. Only problem is toilet paper wouldn't come out without 2 hands.
Sep 13, 2021
Great stay! Loved the pet area!
Sep 13, 2021
Very nice campground. Very friendly and helpful.
Sep 13, 2021
Had a great time with grandkids! Very well maintained and friendly staff. Clean bathrooms and pool. Good camp store.
Sep 13, 2021
Quick weekend trip w the grandson.
Sep 13, 2021
Golf carts drive too fast through park Workers and guest
Sep 13, 2021
Always happy to visit this KOA
Sep 12, 2021
The campground was so close to old town that we were able to ride our bikes all over and was able to visit a lot of the areas museums as well as being close to the beach. Great area.
Sep 10, 2021
nice park great services, near everything, the beach was awesome only a quick bike ride away
Sep 10, 2021
Spent Labor Day weekend in the Deluxe Cabin. The experience was very positive. Enjoyed not only time with my family but made new friends with other campers. Facilities are clean and well maintained. Staff very responsive.
Sep 09, 2021
Good for overnight, not long term. Campground needs maintenance. Miniature gold needed painting as well. WIFI sketchy
Sep 09, 2021
Pretty park, well kept,
Sep 08, 2021
Always great here
Sep 08, 2021
All good except the bathrooms. They were disgusting and dirty. One shower had vomit.
Sep 07, 2021
First of all, you have a very nice campground that is kept immaculately clean, We very much enjoyed staying with you for the Labor Day weekend. Our only compliant was the quality of the cable TV connection. We could not view many of the channels for the majority of our stay. Very disappointing to not be able to watch the great college football that was going on.
Sep 07, 2021
We'll be back!!!
Sep 07, 2021
Nice place, clean, pet friendly and close to area attractions
Sep 07, 2021
Went as a group #32,33,100 and cabin 104. Mr.Gordon was rude,and shouldn't be allowed to work with customers cabin had a bad roach infestation and when complaining he evicted our daughter and grandchildren whe we were at the beach i took pictures and do expect to share with my camping groups on Facebook. Worst experience ever and been coming there for many years
Sep 07, 2021
The front desk ladies were very accommodating to find us a camp sight other than the one we had booked, and it was a great site! the store hours are great, just incase you realize that something may be missing that is definitely needed. The grounds are very well maintained. I love the gas grill at each site.
Sep 07, 2021
Well I propose at the k13 site it was awesome She said yes
Sep 07, 2021
It was soooo clean. Everyone was super friendly. The beach was not crowded and only 3/4 mile away with free parking. It was just a great location and a great stay!!! We will be back for sure
Sep 18, 2021
On our trip back from visiting family and friends in New Hampshire we wanted to stop in Saint Augustine to sightsee, so I looked up KOA and found this one. We were very surprised they had an opening for a two-night stay. We got lot 65 and was very surprised when we pulled into our space and had a barbecue a table and 4 chairs, the site was level, full hookups and it even had basic cable. Beautiful surroundings, awesome staff willing to help you out with anything, and our stay was nice and peaceful. Being first time rvers, our second trip with it. I was very happy with how our stay was and would highly highly recommend this awesome KOA
- diana Arthur on Google
Sep 17, 2021
This campground is beautiful, quiet and very clean. The staff works hard and does a great job!
- Mitzi Martin on Google
Sep 13, 2021
Clean campground, great location, close to the beach, would definitely stay again.
- su zy on Google