Local Area Attractions Near Shreveport / Bossier City KOA Journey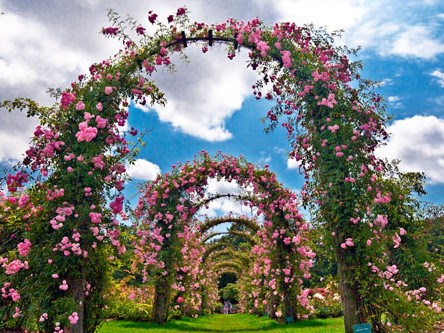 American Rose Center
The spectacular Gardens of the American Rose Center are located on a 118-acre wooded tract near Shreveport, Louisiana. The gardens are home to the national headquarters of the American Rose Society. We are the nation's largest park dedicated to roses.The gardens were dedicated in 1974,when the American Rose Society headquarters moved to Shreveport, Louisiana from Columbus, Ohio. Today, the American Rose Center features more than 65 individual rose gardens and 20,000 rosebushes, with a variety of companion plants, sculptures and fountains, including the beautiful new Dudley Watkins Reflection Pool.
8877 Jefferson Paige Road
Shreveport, LA 71119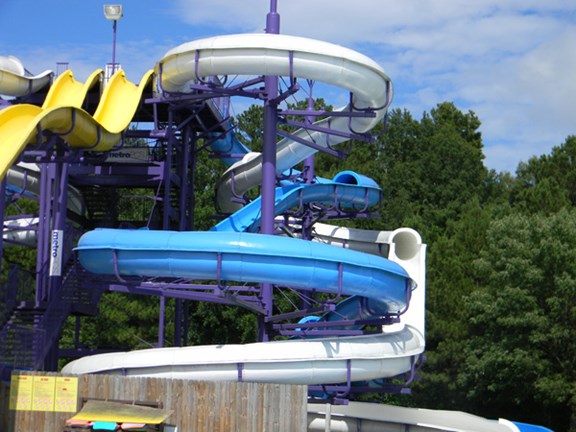 Splash Kingdom Family Waterpark
Splash Kingdom is a family friendly waterpark that offers plenty of summer fun for everyone. There are wave pools, slides, children's areas and a lazy river for those who want to just relax
7670 W. 70th Street
Shreveport, LA 71129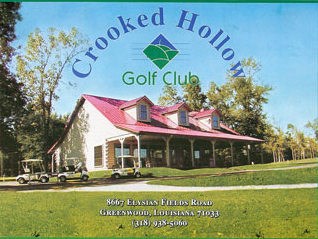 Crooked Hollow Golf Club
The log cabin club house is just the first indication of the family atmosphere that you encounter when you play golf at Crooked Hollow. John and his staff put you first when it comes to your golfing enjoyment. If you are by yourself, we will be happy to pair you with other players. If you are hosting a company, church, organizational, fund-raiser or private tournament, our friendly, courteous staff can provide for your needs.
Completed in 1991 by Barbara Faye White, Crooked Hollow offers the golfer a challenging, yet affordable round of golf. Located in Greenwood, LA just 10 miles west of Shreveport, this Jim Lipe designed course features tree-lined fairways and with water hazards coming into play on several holes
Many of the tee boxes are double-tiered. The fairways (Bermuda) are protected by grass bunkers, and the greens (Bermuda) are well protected by sand bunkers. Although there are many great holes on the course, #12 is the signature hole with elevated tee boxes and water in front of the green.
8667 Elysian Fields Road
Greenwood, LA 71033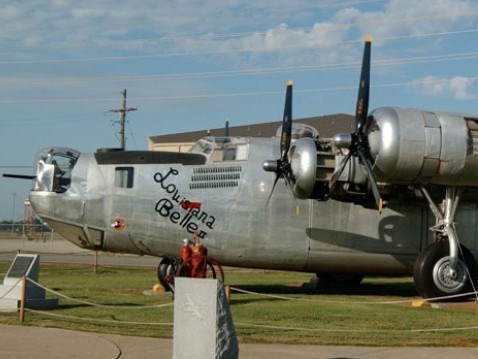 Barksdale Global Power Museum, 8th Air Force Museum
Take an exciting journey through the past and discover the dynamic history of Strategic Bombardment at the home of the 2nd Bomb Wing, the mighty 8th Air Force, and the new Air Force Global Strike Command.The Barksdale Global Power Museum is not only a memorial to our successes in battle, but a recognition of the many years spent training to deter war. The peacetime history of Barksdale Air Force Base is as significant as those years at war.Come out and see vintage aircraft like the venerable B-17 and B-24 bombers of World War II; along with their best "Little Friend", the P-51 Mustang. You can also see Cold War heroes such as the B-52D and B-52G Stratofortress. We will show you the highest and fastest flying jet aircraft ever – the MACH 3+ SR-71 Blackbird. There are many more on display in our air park.Inside, we have six different exhibit galleries that help tell our story.
88 Shreveport Road
via North Gate Road
Barksdale AFB, LA 71110

Horseshoe, Bossier City Casino
Horseshoe Bossier City is where gamblers belong - a Bossier City Casino offering the very best slots, table games and poker.
711 Horseshoe Boulevard
Bossier City, LA 71111