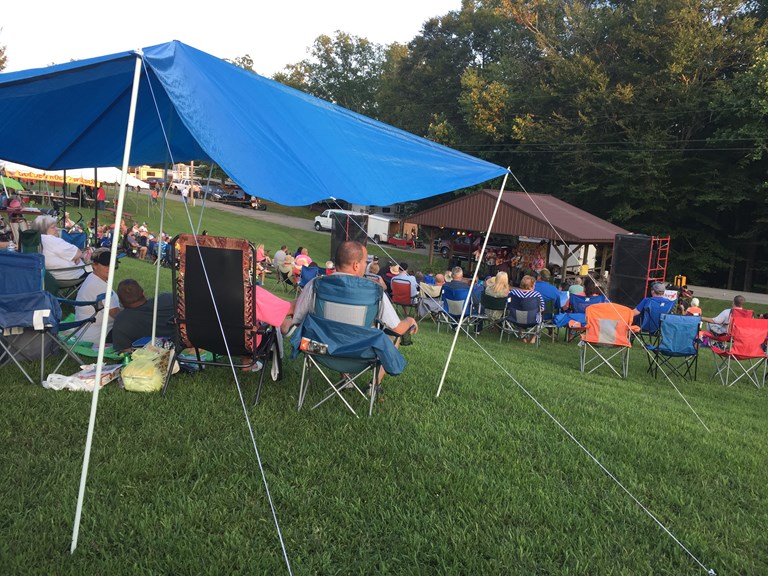 General Campground Information
check in and check out times
RV and Tent Sites and Cabins check in is anytime after 2:00 pm CST and check out is 11:00 am CST
Quiet Hours
For the enjoyment of all our campers, quiet hours are from 10:00pm through 7:00am CST. Please respect your fellow campers and understand that while some people keep late hours, others have children who do not.
Pool Hours
11:00 am-7:00pm, cst
Visitor Policy
All visitors must come to office and get a pass and must leave campground by 10 pm CST
Swimming Pool
Swimming is at your own risk. There is no lifeguard on duty. All children under 13 years and those who cannot swim must be accompanied by an adult. No wet suits are allowed in buildings. Lake swimming is located one mile away at Wolf Creek Recreation Area.
Quiet Hours
10:00 pm-7:00 am, cst
Pet Policy
Pets are welcome, as long as they are on a leash, kept quiet, cleaned up after. No pets are allowed in any buildings, pets are allowed in cabins with a non refundable fee...see cabin notes..
ATVs or Motorbikes
These are not to be ridden inside the park in a recreational manner (for fun or joy riding). They may be used for travel to and from local attractions or destinations.
Store Hours
Store Hours 9am-8pm, cst
Tree Policy
Our trees are a welcomed attraction to this Campground. Please do not tie pets, clotheslines, nail into or in any way damage our trees. If you need wood to burn, Firewood is for sale at the store.