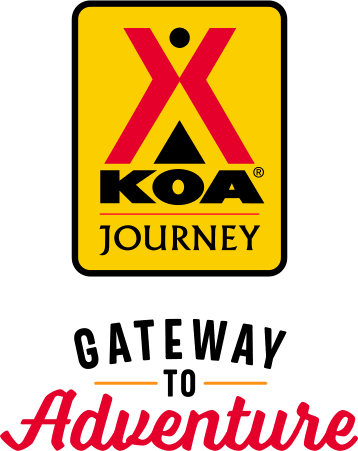 KOA Journey Campgrounds
KOA Journey campgrounds are the perfect oases after a day on the road. Whether it's along the way or a quick getaway, they've got you covered. Located near the highways and byways of North America with long Pull-thru RV Sites, they deliver convenience to the traveling camper. Pull in, ease back and take a load off.
KOA Journeys Feature:
Pull-through RV Sites with 50-amp service
Premium Tent Sites
Well lit after hours check-in service
Directions
From Sequim: Take Highway 101 west 8 Miles past the River Road Exit in Sequim. Just past the Olympic Cellars Winery (on left side of road), turn left onto O'Brien Road. Entrance is 100 Meters on the right.
From Port Angeles: Take Highway 101 East 3.5 Miles past Walmart/Dollar Tree in Port Angeles. Look for the KOA highway sign, then take next right onto O'Brien Road. Entrance is 100 Meters on right.
GPS: N48.093869, W123.305408
Get Google Directions
Feb 17, 2021
It was snowy and cold, and we had a blast! The staff brought us an extra heater for our camping cabin, and did everything they could to make sure we were comfortable. We will definitely stay again.
Feb 16, 2021
It was great! Bathrooms were clean, office people were very friendly and helpful. I will stay here again
Feb 16, 2021
Great to have cabins for multiple members of the family to get together from around the state. It was great that the kids were able to run around and play in the snow together. The heater in the cabin was perfect. Getting together around a campfire in the snow with family was fantastic. We are already looking at planning our next KOA camping trip.
Feb 15, 2021
We had so much fun! We wanted an easy place to test out winter camping and this campground was perfect. The site was large and easy to get into. The amenities were great for the kids and the dog. We had a blast in the snow!
Feb 09, 2021
Very comfortable and so close to multiple activities.
Feb 08, 2021
Upon arrival, the registration office was incredibly friendly. We had a deluxe site and it was absolutely worth the extra money. The site was huge, the patio was well kept and we had a great view of the mountains. The playground was great as was the dog park. When we went to buy firewood it was offer (more insisted) they deliver to the site for us. We would absolutely come back.
Feb 08, 2021
Easy pull through site nice facility
Feb 03, 2021
We were one of the few this time of the year but the staff was around and working most always. The campground was well taken care of, no trash, sites really well maintained. Our friends realized they had a flat when they were getting ready to leave, but Sunday no one was answering the phone, so asked staff who to call and they immediately brought a jack and wrench and took care of it! Thank you!
Jan 30, 2021
Great way to get out of the house during covid-19. This is our 2nd stay at KOA Pt. Angeles. We've liked it both times. Be prepared to use WIFI or satellite to watch TV.
Jan 27, 2021
We had a wonderful time!
Jan 25, 2021
we had the good luck to get a premium site that had its own patio complete with table and chair set, log swing, and adirondak chairs around the fire ring. It was too cold to make use of this great set up since we were staying in January, but I can tell that the other 3 seasons would be wonderful on that patio. Very friendly and helpful staff! We will come again!
Jan 24, 2021
I would imagine the quality of the stay would be highly dependent on your site. Some are right next to the road with road noise that is borderline unbearable while others are nestled away. We wish we had been told that the 'game room' would need quarters to play pool, ping pong and air hockey. It was also extremely cold in the game room but since we didn't have quarters, it didn't matter.
Jan 24, 2021
Great service, good price.. only down side is right off the 101 so a bit of road noise but honestly this can be hard to get away from throughout the entire peninsula.
Jan 24, 2021
Deb called before we checked in and was very nice and informative about everything ! Clean and comfortable cabins ! The heater is a very nice addition.
Jan 21, 2021
4 of us stayed in the deluxe cabin. It was plenty big for us, very comfortable, clean. We enjoyed using the fire pit. Beautiful view of the Olympics during the day and the stars at night. Extremely friendly and helpful staff.
Jan 20, 2021
The staff at this location was very friendly! Will definitely visit again.
Jan 19, 2021
every area was neat and clean, the personnal were helpful
Jan 19, 2021
The only suggestion I would make is that in the double cabin that I was in the electric heater doesn't get the cabin warm enough. One in each room for winter. . I kept moving it to try & warm up areas. my home is only 62-65 & Kept front door shut & heater in back room during the day to prevent heat loss we had 40 rate sleeping bags. I should ask for another 2 night we were in at 6:30 Friday & c
Jan 19, 2021
Nice park. Close to freeway so it can get loud during the early am and evening. First night not good as quite a few campers chose not to appreciate "quiet time". 1am and they were still going strong and very loud. 2nd night was a bit better, third night they were already gone. Nice park, well maintained, and should be a good place to stay if you are visiting the area. Can get messy when it ra
Jan 19, 2021
Wonderful owner and staff. Very accommodating. Park was clean and taken care of.
Jan 18, 2021
We had a wonderful trip with our Gig Harbor Eagles Vagabonds! We all decided to make this a yearly trip. Clean grounds, loved the dog run. Beautiful view of the snow capped Olympic Mountains.
Jan 17, 2021
Clean, quiet, good communication, well organized. Very nice facility.
Jan 13, 2021
We arrived late and the Late check in was easy. The spots are clean, well maintained and the mountain View's were great. Spoke with Marty the owner who cleaning out fire pits and was great. Looking forward to our next stay.
Jan 13, 2021
Very friendly employees and owner. They made our stay so nice. We will definitely be back! Our grand daughter had such a fun time and you don't have to leave the park to have a great and memorable time.
Jan 03, 2021
Host was great. We will probably have a family reunion here when things open up. Lots of cabins. My only suggestion for improvement would be to thickly gravel the roads annually. The mud throughout the roads were so bad, we couldn't walk our dogs. Waked them once and had to give both of them a full shower in our RV when we returned. We walked around ourselves with booths, but still very muddy.
Jan 03, 2021
It was pretty great. The people are nice and helpful. The park is sweet, lots of amenities. We enjoyed the playground, the air hockey, the pool table. Too bad the actual pool won't be usable until better weather! Overall this park has everything you'd need. The only issue I have is that I don't sleep well with traffic noise, there was a bit of that in the morning with the highway there.
Dec 30, 2020
We were there just one night, but we enjoyed our stay. Restrooms were clean, cabin was clean, staff was friendly and helpful. Good winter night to barbecue.
Dec 24, 2020
Friendly staff!
Dec 21, 2020
It was a very nice place to stay with nice amenities. Clean and friendly
Dec 17, 2020
Great Location! Right outside of Port Angeles not too far and not too close with great views of the surrounding mountains. Nice and clean. Can't wait for our next visit
Dec 11, 2020
Can't remember for sure. We know we like it!
Dec 03, 2020
Nice stay, nice park. Full cell signal. Would recommend.
Nov 30, 2020
Beautiful facility, clean, friendly staff, great location
Nov 29, 2020
KOAs all tend to be nice. So I'll talk about problems at the place. The parking lot in front of the office is blocked off by small boulders so that you cannot park close to it--I had to walk a long distance from my car through mud (on crutches). Boulders are all over the place to damage your car. The website says "full kitchen" but our cabin lacked an oven yet did have a full fridge/freezer.
Nov 23, 2020
We really enjoyed tent camping and appreciate how kind of service we received. This was my first time here and I will be back many times. I am already planning to share my stay with family and how they can book their stay here too. The dog area was a bonus for our pup.
Nov 22, 2020
Friendly and warm atmosphere!
Feb 22, 2021
Nice campout and got out of the house during the pandemic.
- Archie Silcox on Google
Feb 13, 2021
I recommend this place 100%! The staff is so friendly and helpful! They gave us another heater without even asking! The cabins are clean and cute! And the game room is super nice and well maintained. It is an amazing little spot to get away for the weekend with your family!
- Chrissy Friberg on Google
Jan 28, 2021
Excellent! Just a few campers were there and we had good weather.
- Archie Silcox on Google