Local Area Attractions Near Orlando NW / Orange Blossom KOA Journey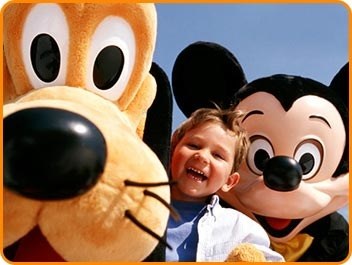 Disney World (30 minutes)
Disney facts: Walt Disney World was opened on October 1, 1971 and used the full name of its creator in its title. To paraphrase his brother Roy Disney at the opening, everyone had heard of Ford cars, but not necessarily Henry Ford who invented them. He wanted everyone to remember it was Walt Disney's dream and creation Around 48 million people visit Disney World each year. The annual attendance at Disney's Magic Kingdom® Park is around 17 million, followed by Epcot with 10.9 million, Disney's Animal Kingdom with 9.6 million and Disney's Hollywood Studios with 9.5 million. There are over 6000 rides in Disney world including Animal Kingdom, located within the park. Disney has some of the fastest and scariest rides Disney World is located in Orlando, Florida. The first theme park, the Magic Kingdom, opened in October of 1971. Epcot was added in 1982, followed by Disney's Hollywood Studios in 1989 and Disney's Animal Kingdom in 1998. The recreational "world" also features 2 water parks, 23 hotels, shopping and dining. Visitors from all over the world travel to Florida to enjoy a "magical" vacation. http://disneyworld.disney.go.com/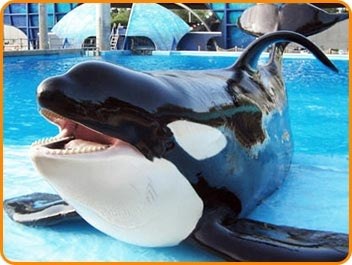 Seaworld (30 minutes)
Sea World Orlando is the smallest of the three major theme parks in central Florida, but it is one of the most refreshing theme parks to visit. If you are traveling with children in particular, then you will really want to visit Sea World Orlando. After spending a few days at the "other larger parks", Sea World Orlando will give you and your family members a break from the long lines. Sea World Orlando has only a few rides and the rest of the park is designed around shows such as Believe, starring Shamu, so there is no waiting in lines.

Sea World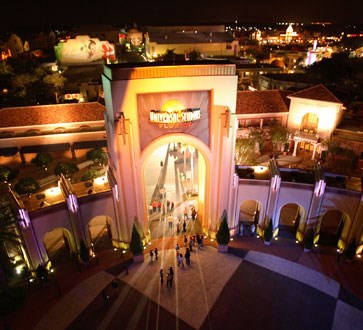 Universal Orlando Resort (26 miles)
Universal Orlando® Resort is more than a theme park. It's an entire universe of action and thrills featuring TWO spectacular theme parks unlike anything else in Orlando.

Universal Studios Florida® Theme Park

Universal's Islands of Adventure® Theme Park

You can also experience The Wizarding World of Harry Potter™ - Only at Universal's Islands of Adventure At both Universal Studios and Universal's Islands of Adventure every member of the family can share unforgettable experiences together. You can have the ultimate adventure, enjoy fun with your kids, rejuvenate yourself, have a romantic dinner, challenge yourself on incredible theme park rides, and relax by the pool in a beautiful Florida setting.
Universal Orlando

Lego Land
The newest park to come to Central Florida, Lego Land! This 150 acre, interactive theme park is specifically designed for families that have children from ages 2-12. This is the largest Lego Land in the world!! With over 50 rides and a variety of shows, restaurants, shopping and attractions, this new theme park is a must see! Open year round. Admission is charged. Lego Land is wheelchair accessible. Located in Winter Haven.

Gatorland
Don't miss the Alligator Capital of the World; a 110-acre theme park and nature preserve. At Gatorland, see hundreds of alligators and crocodiles, from the breeding marsh to daily reptilian shows. Take the swamp walk right through their habitat or Zip line right over it! Visit Flamingo Lagoon, the aviary and the snakes, then cool off in the splash park before heading home to tell tall tales about your close encounters with gators! Open daily 9:00 a.m. - 6:00 p.m. Admission is charged. Gatorland is wheelchair accessible. Located in Orlando