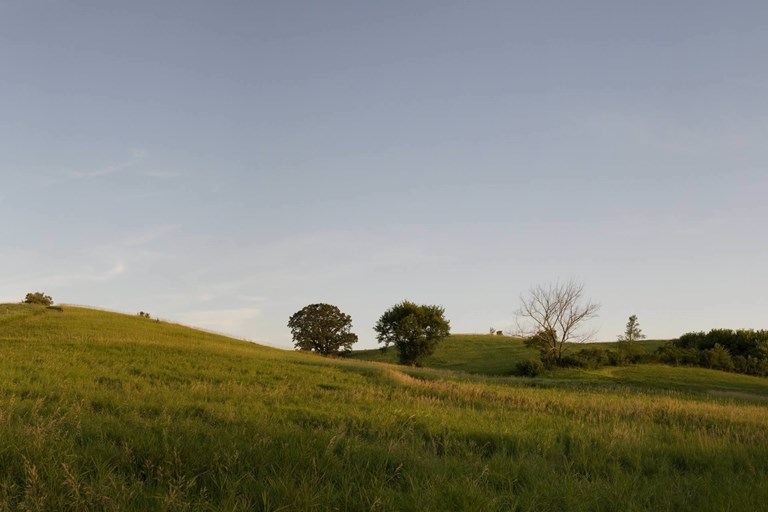 We're Sorry!
Internet reservations are currently not available for this KOA: Onawa / Blue Lake KOA
Please call the campground directly to make your reservations at 800-562-4182. Thank you.
Local Area Attractions Near Onawa / Blue Lake KOA
We are at Exit 112 (Onawa,IA) on I-29. Make us your base for the following attractions! Loess Hills
Along the shores of the Missouri river, discover historical natural wonders in the unique and beautiful Loess Hills. Loess means windblown soil. Strong winds 14,000 years ago swept silt deposits from the Missouri River Valley flood plain into huge clouds of dust, depositing them into rugged bluffs which formed the Loess Hills. Monona and Harrison counties, being the widest and deepest areas of loess soil, are considered the "Heart of the Loess Hills." The Loess Hills Scenic By-Ways in western Iowa have been named one of the nations "10 most outstanding scenic by-ways." The By-Ways stretch 220 miles across western Iowa, the full length of the Loess Hills. Gambling Casinos
Casino Omaha includes hundreds of slot machines, blackjack, poker, craps, roulette, Big Six, restaurant, lounge and gift shop. The casino is open 7 days a week. The Casino grounds include neon palm trees, mirrored sand dunes, and a glittering fantasy entertainment oasis.
Winnavegas Casino is Western Iowa's largest casino. You'll find over 700 vegas-style "reel" slot machines, 14 Blackjack tables, craps, roulette, Red Dog, Big Six, breakfast, lunch, dinner and Sunday brunch buffets, 24-hour snack bar, full service bar and lounge. The casino is open 24 hours a day seven days a week. Museum Complex
The museum complex includes Chicago and Northwestern Railroad Depot and railroad memorabilia, a one-room schoolhouse, windmill, old jail and a church. Sioux City Art Center
The Sioux City Art Center is free and has been a cultural focus for Western Iowa and the surrounding region for more than 60 years.