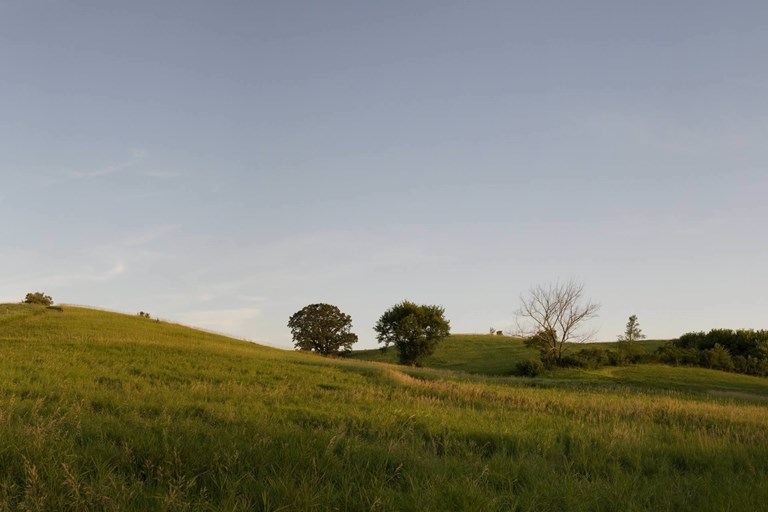 General Campground Information
Location of Our Campground
Our KOA is located just outside of the small town of Onawa, Iowa. Onawa may be a small Midwestern town but it does offer may activities and local flair. Enjoy some of the locally owned restaurants hometown food, such as Pop n Docs and Miller's Kitchen. Take in a round of golf at the beautiful golf course. Enjoy the evening at the local Blackbird Bend Casino.  Take a scenic drive or hike through the Loess Hills. Onawa is also home to Onabike and the Big Blue Run. Let our small town amaze you or come to just enjoy the view from your campsite of Blue Lake.
Guidelines for everyone's safety and enjoyment
QUIET HOURS: 10 pm to 8 am
CHECK-IN/CHECK-OUT: Campsite and Cabin check-in after 3 pm, check-out at 11 am
VISITORS: Visitors are required to pay a fee of $3 each. Overnight visitors $5 each. All visitors must park in the designated parking area only and display card issued from the office. It is the campers responsibility to make sure that visitors are registered at the office. If non-registered visitors are found on your site you could be asked to leave without a refund.
MOTORIZED VEHICLES: NO ATVs, GOLF CARTS, hoverboards, motorized scooters or the like are allowed on the Campground. 5 MPH speed limit in the park. Stop at stop sign in front of the store at all times.
FIRES:  Local ordinances prohibit open fires.  Fires are permitted in the fire rings and grills only.  Do not move fire rings.  No burning of garbage is allowed on the campground.
PETS:  Pets are welcome on a leash.  Pets must be cleaned up after.  Please do not leave your pet unattended.  No pets on the playground, in the cabins, store, restrooms, or laundry.
SITES AND PARKING:  No Mats or carpets are allowed on the grass.  Each RV unit must be parked in the assigned space.  Sites are limited to one RV and plus one vehicle only.  All extra vehicles, boats and trailers must be parked in the designated areas.  No vehicle washing, mechanical work, etc., on the campground.  Generators are not permitted.
Meet Your Hosts
Happy Camping!
Come and enjoy our fun, family friendly campground. We will be having many new activities on our campground for all ages. Watch our facebook page to learn about the upcoming events.