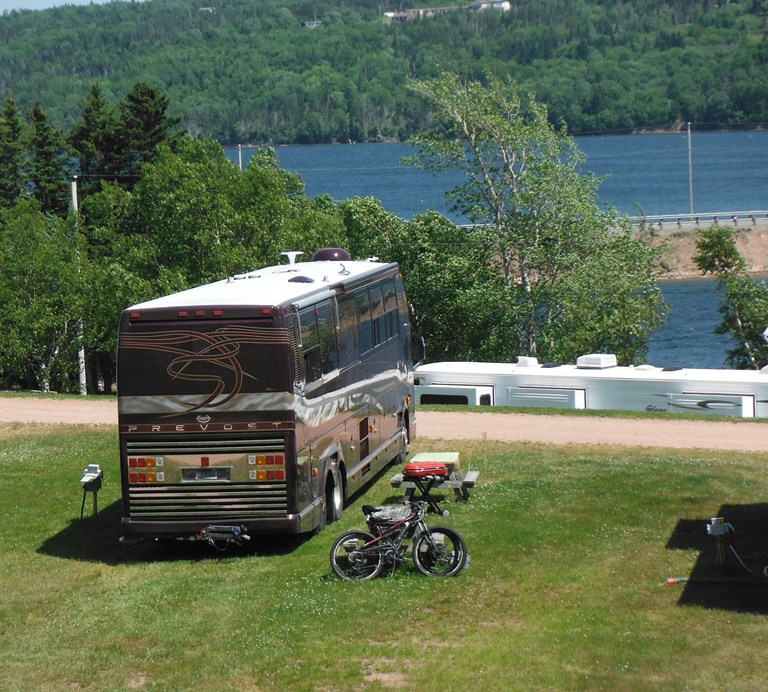 North Sydney / Cabot Trail KOA COVID-19 Message
Summary
Site Types, facilities and amenities will be limited Due to covid-19 For more information please call 1 800 562 7452.
More Details
We are committed to providing a clean and safe environment for our guests, visitors and employees while in our campground by being highly diligent to hygiene practices, such as hand washing and surface sanitization.

We will not permit access to our campground if you are unwell or have any symptoms of Covid-19, including but not limited to, cough, fever, headache, loss of taste and/or smell or if you have had close contact with a confirmed case of Covid-19 within the last 14 days.

Due to public health concern regarding Coronavirus, we are not opening our bathroom/shower facilities for the 2020 season. Therefore, we will not be accepting any further Tent, Cabin or Water/ Electric reservations. We will honor the very small handful of reservations that were made prior to this decision and will open the bathroom facilities for those customers only, while they are here.

Your Trailer or RV must be fully self-contained with your own bathroom and shower.

We ask our guests to be respectful of current provincial regulations and social distancing protocols regarding Covid-19. 
Campers can form a close social group of 10 people to interact without physical distancing. This social group must be selected prior to your stay with us and does not include people that you just met at the campground. Also if you know another camper but they are not a part of your personal social group, we ask that you continue to follow proper social distancing practices and stay 2 m / 6 feet apart. You should choose your group of 10 carefully and try to keep it consistent. You do not have to distance from people in your own household or social group.

Everyone must stay at least 2m/6 feet apart, unless you are in the same household or the same close social group of 10. 

For more information or if you have any questions, please call 1 800 562 7452.