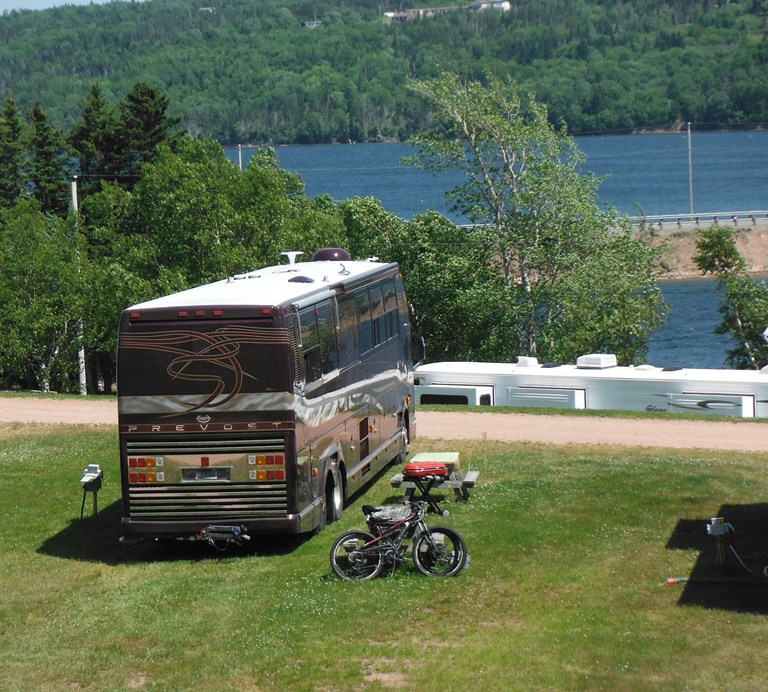 North Sydney / Cabot Trail KOA Local Attractions
Local Area Attractions Near North Sydney / Cabot Trail KOA Alexander Graham Bell National Historic Site
Cape Breton Island, is where Alexander Graham Bell, mostly famed as the inventor of the telephone chose to build his Canadian residence. This complex, with its three exhibit halls, contains the largest collection of Bell's artifacts and inventions, including replicas of the first telephones and a full scale model of the HD-4 hydrofoil craft. The Bell Institute
The Bell Institute is dedicated to the memory of Dr. Alexander Graham Bell and his work. Continued study of Dr. Bell's work and development of new applied research projects are motivated by a desire to continue his high standard of principle, his practical spirit and his social conscience. Highland Village
Welcome to the Highland Village , a living historic museum and cultural center that celebrates the Gaelic experience in Nova Scotia. On a 43 acre hillside overlooking Bras d' Or Lakes, Nova Scotia's rich Scottish Gaelic culture comes alive with costumed staff, farm animals, period buildings and artifacts. The Fortress of Louisbourg National Historic Park
The Fortress of Louisbourg National Historic Park is the crown jewel of the Canadian Park Service and the largest historical reconstruction in Canada. The Fortress offers a unique window into our past and our 18th century colonial history. The Little River Fisheries & Heritage Museum
The Little River Fisheries & Heritage Museum is located in Englishtown and features articles and pictures that depict the fishing industry and the early life in the small communities along the North Shore. There is also a shell display that children find interesting because they can touch and examine them. For more information, call (902) 929-2745.