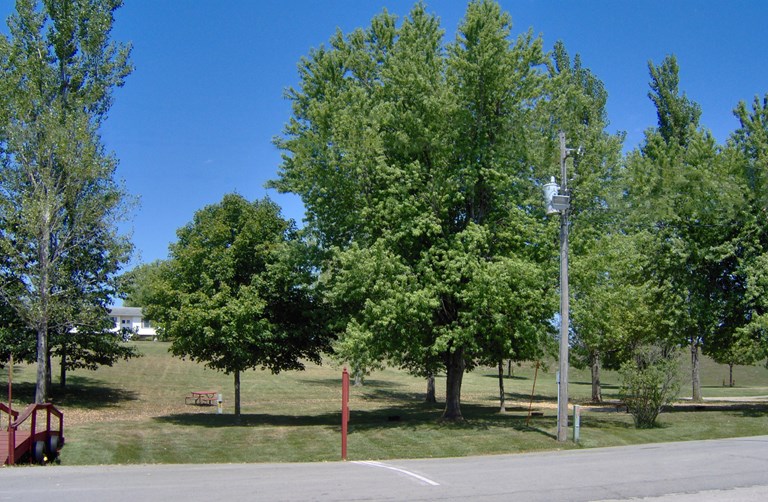 General Campground Information
Check-in and Check-out times
Check- in time is 1:00 pm
Check- out time is 11:00 am
If you need propane, ice or supplies stop by our Kamp Store before you pull out and we'd be happy to help you out!
Kamp Store Hours
Kamp Store hours from Memorial Day weekend - Labor Day Weekend is 8 am-9pm. (before and after these dates hours are posted)
We have your basic necessities and groceries stocked along with camping/RV supplies and local wines and blue cheese! Stop in and see our friendly staff if you need assistance.
Hours from Oct 1 2018 to Nov 1 2018 are 9:00 am to 7:30 pm
Visitor Policy
All Visitors must check in at the office to register as a visitor to your site. Parking for visitors is by the office as there is only one vehicle per campsite. Upon registration, visitors may pay their fees to use the amenities and have their pass to be able to enjoy our facilities and park their car where designated.
Tent Sites
Tent sites include one tent per site. Additional tents require additional site rentals. Site prices are based on a party of 2, additional people are charged nightly.
Swimming Pool Hours
Our swimming pool is open from 10:00 am - 9:00 pm (or dusk) for registered guests. If you have visitors, please have them stop in the office to sign in and pay the visitor fee of $5 per person to use the pool.
Pet Policy
We welcome most breeds of dogs to stay at our campground (exempt are American pit bulls, staffordshire terrier, American Staffordshire Terrier, American bullies, Doberman Pinchers or Rottweilers... including any dogs that are mixed with these breeds). Also we do not allow any aggressive dogs in the park.
We ask that all pets be kept on a 6 foot lead at all times and under your control, not tethered to trees or camper etc. and not running loose at any time except in Kamp K9. You must pick up after your pet.
Pets are not allowed in the pool or playground areas.
We offer a dog park for your dog to be able to be off leash and run, attended by the owner. Clean up after dogs is the responsibility of the owner throughout campground, walking trail and in dog park. Barking dogs must be attended to.
Pets are not allowed in the pond. Any aggressive behavior in pets will result in being asked to leave the park for the safety of our campers.
Firewood and burning Policy
We have bundles of firewood available for sale in our Kamp Store. If you are bringing your own firewood, please check in at the office if it's out of state. Please do not move the fire pits and keep your fire within your fire pit. You will be notified upon check in if we are ever under a burn ban due to dry conditions.
Not all sites have a fire ring available.
Quiet Hours
We ask that noise be kept to a minimum between 10 pm - 8 am which is our quiet hour. This is to respect other campers around you so they can enjoy quiet after their day of camping.
Business Hours
Memorial Day to Labor Day 8:00 am to 9:00 pm
September 5th to October 1st  9:00 am to 8:00 pm
October 1-31 9:00 am to 7:30 pm
Closed for the season November 30 to April 1st
Meet Your Hosts
Welcome to Newton KOA
Meet the owners!  Curtis and Dana VanGilder are the owners of Newton KOA.
The VanGilders would like to welcome you to their RV Park and hope you
enjoy your stay with us!