Alert
Due to government regulations Manchester Beach KOA is now partially open . Our reservations on line for lodging are closed at this time in order to control occupancy, we are working hard with local Authorities to keep our doors open. Reservations by phone only, until further notice , If you have a existing reservation do not worry you are confirmed. The Health and safety of all our Guest is very important to us please follow us on facebook for updates. Info (707)882-2375 Email mendokoa@mcn.org we will do our best to get back to you in a timely manner.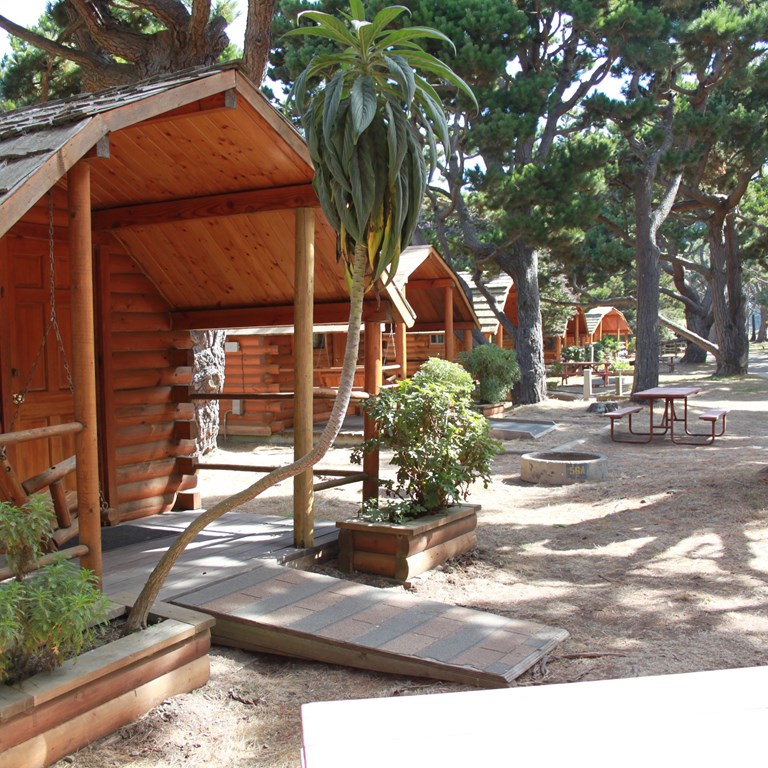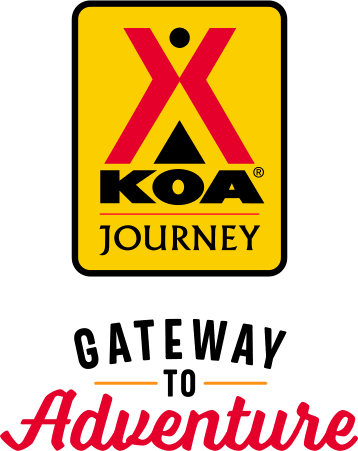 KOA Journey Campgrounds
KOA Journey campgrounds are the perfect oases after a day on the road. Whether it's along the way or a quick getaway, they've got you covered. Located near the highways and byways of North America with long Pull-thru RV Sites, they deliver convenience to the traveling camper. Pull in, ease back and take a load off.
KOA Journeys Feature:
Pull-through RV Sites with 50-amp service
Premium Tent Sites
Well lit after hours check-in service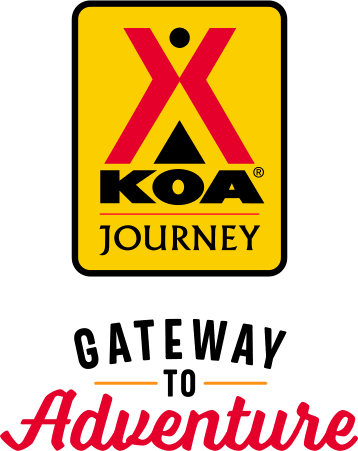 KOA Journey Campgrounds
KOA Journey campgrounds are the perfect oases after a day on the road. Whether it's along the way or a quick getaway, they've got you covered. Located near the highways and byways of North America with long Pull-thru RV Sites, they deliver convenience to the traveling camper. Pull in, ease back and take a load off.
KOA Journeys Feature:
Pull-through RV Sites with 50-amp service
Premium Tent Sites
Well lit after hours check-in service
Directions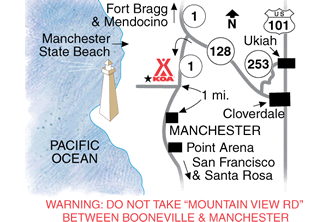 Hwy 1 at Manchester State Beach. 5 miles north of Point Arena; 38 miles south of Fort Bragg.  30 miles south of Mendocino. Mountain View Rd in Booneville not recommended (16% grade and winding). Stay on Hwy 128 to Navarro River Bridge, turn left and go over bridge. This is Highway 1 South. KOA is 25 miles south, then make a right turn onto Kinney Road.
IF COMING OVER HIGHWAY 128, DO NOT TAKE MOUNTAIN VIEW ROAD, CONTINUE ON 128 UNTIL HWY 1 NAVARRO BRIDGE AND TURN LEFT OVER BRIDGE TOWARDS POINT ARENA.
Get Google Directions
Aug 01, 2020
My 11 yr old and I spent 3 nights here camping in our car. We had a great time exploring the surroundings and the KOA was a peaceful and safe retreat!! The staff is super friendly and helpful as well. Highly recommend!
Jul 31, 2020
The staff was friendly and helpful and the campsites were bigger than other KOA's we've stayed at (Willits and Cloverdale). The kids had a great time climbing the trees, riding their bikes around and swimming in the pool. My only complaint was that the restrooms needed more attention than the one AM cleaning they had on the Sunday we arrived. They were cleaned twice a day after that.
Jul 31, 2020
We had a tent site away from the trailers. Our site was really nice and spacious. Everyone at the tent site was very respectful to one another. No breaking noise curfew. The bathrooms were clean but the showers could use a little update and cleaning more often. The store was a blessing since we forgot some things. We even enjoyed the wildlife that visited the site. We'll be back!
Jul 30, 2020
Had a fantastic stay even despite COVID restrictions.... We'll be back for sure,,,,
Jul 29, 2020
I was asked to be placed away from people and I believe my request was granted. There were lots of space between my camp and others. The only draw back were the bathrooms. Some were out of soap, papertowels or the depencers didnt work. I didnt feel the extra care was taken to avoid the spread of covid. I will b back in hopes of change. Love the area
Jul 28, 2020
Another great stay! Thank you.
Jul 28, 2020
It was our first time camping and the experience was awesome. All the safe was super friendly, bathrooms are very clean and the campsite is clean and safe for all kids to walk from one place to another.
Jul 28, 2020
Loved everything about Manchester Beach KOA. We only stayed one night, but it was a perfect camping experience. Had a great tent camping lot, fire pit was perfect. BBQ grill we didn't use, but glad it was there. Picnic table so handy! Staff was very friendly and helpful. Good facilities and supplies - clean, well kept, appropriate. Great community vibe! And close to beach!! Lots of fun.
Jul 28, 2020
The staff was very friendly. We enjoyed our stay!
Jul 28, 2020
Clean, quiet tent site, great showers. Lots for kids to do. We liked the trail to the beach. Friendly and helpful staff. We plan to return soon.
Jul 27, 2020
This is a good campground when fully operational. It's annoying though that we're paying for the same amount for less. I understand that due to COVID you can't have things like the community campfire, arcade, etc. but we shouldn't be charged the same amount if we're not able to enjoy these amenities that we usually do.
Jul 27, 2020
We were assigned right next to restroom T13. I asked to changed it to somewhere else, but the front desk lady(older one)told me all booked up. Obviously, when she asked if we have dog or not, she was assigning our campsite on her computer.No one came over to stay for at least 2 nights on the T15 , T16 and T17 spots. People with kids!!,STAY AWAY from T13. Drunk people pee a lot. Heavy traffic area
Jul 26, 2020
Great overall stay. Well run. Had an awesome time with lots of great memories.
Jul 25, 2020
The entire trip was a nightmare. I booked a camping spot weeks in advance, only to get there and find out that they cancelled my reservation without telling me. Half way through my stay, I found out why they cancelled my reservation. Family of the staff rented my spot and they broke every rule in the koa. Too many people on one campsite, too loud during the quiet hours. But no correction.
Jul 25, 2020
Staff was extremely rude. No privacy. We were told our sites were social distanced and they were not. Rules do not apply to employees having 30 people in 2 sites and they were allowed all the noise they could make at 5:30 am. Would never recommend not will w go back.was a 5 hour drive for us. we booked 5 sites. Worst trip for us . Take sanitizer they have none. Do not clean bathrooms during day.
Jul 23, 2020
Great facilities and location. My second time here and will not be my last.
Jul 23, 2020
Best campground ever loved it here! Clean campground and friendly staff! So many amenities, can't wait to come back and try out the pool!
Jul 23, 2020
Very nice employees, helpful and friendly. Clean facilities throughout! Camp kitchen is wonderful, and clean... same with bathhouse. However, for a solo senior camper, $50 is too expensive to stay long. I live on my social and would appreciate a bigger discount.
Jul 22, 2020
Awesome, fun and we had a good time. The only reason i gave 4 stars is because of some restrictions re the pandemic
Jul 21, 2020
We were looking for camping anywhere we hadn't been yet on the mendocino coast - and this place had an opening. Great camp ground, great location / proximity to the beach. Awesome area!
Jul 20, 2020
Nice people and staff and very generous capsite size.
Jul 20, 2020
Now is definitely not the time to just sign off on bathroom duty and actually not do it. No hand soap all weekend in one the restrooms and no paper towels in the other. The family ones were always occupied by someone so unaware of their situation. Won't be returning or recommending during the pandemic. Bummer too, it was one our favorite KOAs.
Jul 14, 2020
So clean, beautiful property, good times!
Jul 14, 2020
The people playing volleyball court in the evening were too loud. We stayed for two night and both nights the people were playing for a couple of hours and were extremely loud! They even have a cheering section that louder than the players!
Jul 14, 2020
Love the pool and sports area
Jul 13, 2020
Love this place, I will be here every year for the rest of my life. Sometimes the bathrooms in the back end, need little more attention, but other than that everything is fine!
Jul 13, 2020
Campground is always clean and well Maintained. Staff is awesome and always available to help out.
Jul 12, 2020
Large group staying there was very loud up until late hours in the evening. The bathrooms were only cleaned once or maybe twice a day; I think with the COVID-19 they should've been attended to more frequently. The paper towel dispensers Should be touchless as with the soap dispensers. Staff was very nice.
Jul 12, 2020
Despite covid and restrictions, we had a great first time stay.
Jul 06, 2020
Location is great, very clean, bathrooms are amazing! It was a bit crowded, it would be nice if there was a bit more privacy between sites, e.g. plants.
Jul 06, 2020
4th of July week stay that was amazing. Stayed in the tent loop which was perfect. Big sites and all the sites pretty much followed the Covid guidelines. Most of the amenities were closed due to the Covid issues but it was a good place to stay. Will be back for sure.
Jun 29, 2020
The staff and site were great. I was nervous as this is the first time I am out since the pandemic but the staff went above and beyond to ensure safety. The place was well maintained, sanitized, distanced, beautiful and peaceful. The staff was taking all precautions and still upholding a sense of positivity and allowing a space for people to be outside and relax. THANK YOU!
Jun 27, 2020
Although we arrived late and left the next morning, we were very impressed with the campground - particularly its charming layout and cleanliness. The one downside was a very large/loud group of people that kept us up late into the night, and we would have appreciated if quiet hours were more strictly enforced or there was someone around we could've reported it to (we couldn't find anyone).
Jun 25, 2020
I absolutely loved it, I had no idea what to expect but once there it exceeded my expectations. The campgrounds were clean and large sites with a good distance between each one. This is the 2nd time staying at a KOA and will continue to recommend KOA just stay away from Mountain View Rd to get to Manchester go further North to avoid it might take a little longer but it's worth it.
Jun 24, 2020
Very good staff. Very clean.
Jun 23, 2020
We've gone to the Manchester KOA for your street now for Father's Day it's our favorite KOA and one of our favorite campgrounds
Jun 21, 2020
Very nice campground...hit showers..firepits...the small convenience store...it's location is ideal also. Close to Mountain View Rd...staff was very friendly from behind the counter to booking in...to delivering wood to your campsite. I did the tent camping.. on nice green lawn...no dust...campsites were clean ...
Jun 19, 2020
Wonderful place and people. It was very clean
Feb 21, 2020
I popped in on a Sunday afternoon hoping for a space to park my van. The front desk ladies were very welcoming and helpful. The campground was very nice. Even had security patrolling. The bathrooms and showers were very clean and nice. Great location. The only bummer was one RV with a loud generator at night. Not really the campgrounds fault tho, just a reminder to be considerate of others.
Jul 26, 2020
Nice and quiet place for a weekend
- Jose Saldana on Google
Jul 24, 2020
Nice place. Had a really good time here
- TBR 4Life on Google
Jul 27, 2020
One of the best KOA camps on CA coast but the area is always cold and usually foggy.
- Manish Tandon on Google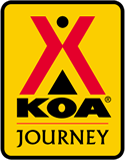 Manchester Beach / Mendocino Coast KOA
Open All Year
44300 Kinney Road
Manchester, CA 95459
Check-In/Check-Out Times
RV Sites, Tent Sites
Check-in: 2:00 pm, Check-out: 11:00 am
Accommodations
Check-in: 3:00 pm, Check-out: 11:00 am
Manchester Beach / Mendocino Coast KOA
Get Google Directions