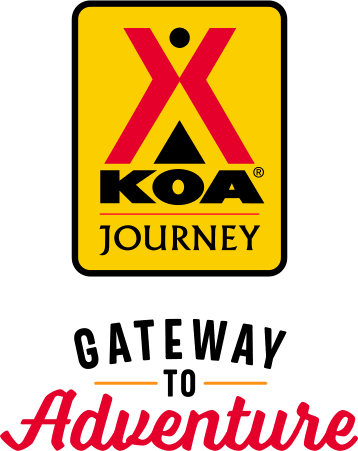 KOA Journey Campgrounds
KOA Journey campgrounds are the perfect oases after a day on the road. Whether it's along the way or a quick getaway, they've got you covered. Located near the highways and byways of North America with long Pull-thru RV Sites, they deliver convenience to the traveling camper. Pull in, ease back and take a load off.
KOA Journeys Feature:
Pull-through RV Sites with 50-amp service
Premium Tent Sites
Well lit after hours check-in service
Directions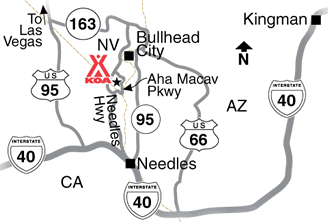 Located on the Arizona, California & Nevada Border, at the Avi Resort & Casino!
From I-40 Exit River Rd cutoff, which becomes Needles Hwy, north 14 miles to Aha Macav Parkway. Look for the Avi sign. Turn right and continue 2 miles to the Avi.
CLICK HERE For Directions Via Google Maps!
Get Google Directions
Sep 21, 2021
Its always clean, the staff is awesome and we'll be coming back soon!
Sep 21, 2021
Enjoyed our stay. Check in easy
Sep 18, 2021
Over night stay traveling through area. Well maintained and convenient.
Sep 18, 2021
You're out in the desert in this park. But you have full hookups, good showers, a laundry facility, and access to the casino/hotel amenities, including the beach and pool. We at at the Feathers Cafe and the food was great.
Sep 17, 2021
Staff is friendly, KOA is clean. It was very hot while there; thankfully no power issues!! �
Sep 16, 2021
Very nice and friend.y staff, very clean campground.
Sep 16, 2021
couldn't get into showers - code wouldm't work
Sep 15, 2021
This review has been removed by KOA due to profanity.
Sep 14, 2021
There were fireworks going off until close to midnight. It was extremely hot, which is not the parks fault, and there is absolutely no shade.
Sep 14, 2021
Great campsites and clean and freandly staff
Sep 14, 2021
Best park layout you could ask for.
Sep 13, 2021
We only stayed for 1 night. The bathroom was spotless and the non contact checkin was quick and easy. We will be back.. thank you for giving us a great place to camp during this pandemic. We also enjoyed cooling off at the beach.
Sep 11, 2021
The reason I couldn't give a excellent rating is because of our check in. We arrived 1/2 hour before check in time. Keep in mind it's 113 degrees outside. Angel helped us and would not let us check in early. The worse thing is there were no less than about 500 spaces available!!!!! We had to wait behind the office. This shouldn't have happened. Poor service
Sep 11, 2021
No shade in Nevada.
Sep 11, 2021
very nice and clean, had a golf course view with trees for shade. Pool and beach are great, WIFI and cable work very good. Only downside is spaces are very close.
Sep 10, 2021
I stayed at KOA with dog. My friend enjoyed the casino. The groundskeepers were amazing! Asked if we wanted a table. Clean very clean. It was great.
Sep 10, 2021
We have had a great stay, campsites are very clean and easy to park your rig. We will be staying here when we come to Laughlin . Thanks �
Sep 07, 2021
We really enjoyed our stay. The spots are spacious, full hook up, and easy to back into. There is a cute kids playground, a grassy area to play on, RV park is approx a 10 minute walk to casino pool which isn't too bad. Pool doesn't allow outside food or drinks but the river beach does. The only suggestion I would make is enforce quiet hours in RV park. We will definitely be return, lots to do!
Sep 07, 2021
It's a very beautiful place
Sep 07, 2021
We like the Avi KOA a lot but this time we had a few issues. For 2 Site there was only 1 cable hook up. Neighbor on the other side parked their car in the campsite. Checkin paperwork says we can get a ride to the casino from the KOA, when we called they said they do not have a golf cart of get us. Big fireworks were done IN THE CAMPGROUND by other campers, which rained on my site and damage my roo
Sep 07, 2021
My 30 amp power had a bad breaker reported it they never came to fix it I had to go buy a 50 amp adapter so I could have power
Sep 07, 2021
This was my first time staying at a KOA site and I was impressed. The access to the Avi pool and river front was a huge plus for the family since it was so extremely hot. The bathroom facilities were exceptionally clean with numerous available showers. Overall, it was a great stay.
Sep 07, 2021
We love the huge sites and how easy it is to get in and out of the property. It would be nice if they planted a few trees for some shade though.
Sep 07, 2021
The stay was good except the casino needs a better exhaust system for the smoky air and smell as you enter. Also there were too many people not abiding by the mask mandatory mandate.
Sep 06, 2021
All the staff was super friendly and helpful. So many activities close by. We will be back!!
Sep 05, 2021
This facility is CLEAN, well managed, and very well located for local activities. One additional fact not to overlook is the power was substantially constant even when the crowds flowed in for the holiday weekend. I will most definitely stay here again.
Sep 03, 2021
Robin was very helpful, friendly. What a great experience. Thank you sooo much.
Sep 02, 2021
Service is not up to usual standards due to covid related staffing problems. All things considered, very nice stay! Will be back soon!
Aug 31, 2021
Fix the laundry room machines
Aug 31, 2021
The staff is friendly, the park is clean and its located in a perfect area for supplies and places to eat! My husband loves the pool and beach
Aug 31, 2021
Space was not long enough for our truck and trailer not enough shady spots for me location nice wrong time of year to be there. Girls in office were very good.
Aug 29, 2021
They did not unlock the power pedestal and the office was closed and no answer on the phone.
Aug 28, 2021
Large level pull through site with full hookups. We enjoyed a lovely dinner at the Casino across the street. Would stay here again if in the area.
Aug 27, 2021
No one in the office after 5 pm!? That's a little early for a "casino" KOA. Then mo one informed us that we needed a wrist band to utilize the pool at AVI. We ate disabled seniors and walked all the way from the entrance to the pool before security told us we had to go all the way back to the front desk to get a wrist band in order to enter the pool area. The driver or the entrance person didn't
Aug 23, 2021
The native american woman at the front desk in the RV park can care less if pedestal not working & me having severe heat exhaustion trying to leave... I'll NEVER go back there!
Aug 20, 2021
Very nice and helpful staff. Especially Jerry with the outside maintenance staff. The laundry room needs updating but everyone is recovering from 2020. Overall, a wonderful stay!
Sep 16, 2021
Very well kept!!! Clean bathrooms and showers. Will comeback again.
- Harry Trelstad on Google
Aug 26, 2021
It was nice not crowded at all the staff was friendly and the drinks are free
- Christopher Colyer on Google