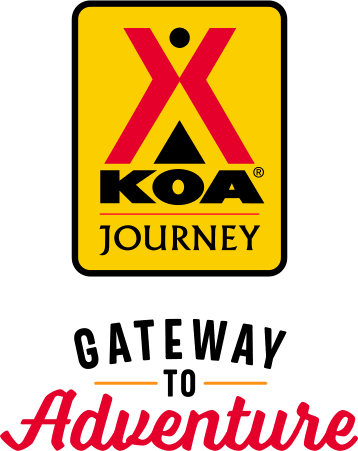 KOA Journey Campgrounds
KOA Journey campgrounds are the perfect oases after a day on the road. Whether it's along the way or a quick getaway, they've got you covered. Located near the highways and byways of North America with long Pull-thru RV Sites, they deliver convenience to the traveling camper. Pull in, ease back and take a load off.
KOA Journeys Feature:
Pull-through RV Sites with 50-amp service
Premium Tent Sites
Well lit after hours check-in service
Directions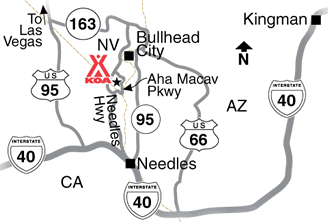 Located on the Arizona, California & Nevada Border, at the Avi Resort & Casino!
From I-40 Exit River Rd cutoff, which becomes Needles Hwy, north 14 miles to Aha Macav Parkway. Look for the Avi sign. Turn right and continue 2 miles to the Avi.
CLICK HERE For Directions Via Google Maps!
Get Google Directions
Jul 27, 2021
I requested a space next to a golf course but was given a pull through with no trees. It was a 100 degrees that day and we arrived the staff working was in a rush to get out and check the site to ensure those who checked out left. Told us to come back to check in. She was friendly later when we came back to asked for a swimming pool pass. They should honor the online request and not change.
Jul 27, 2021
My wife ask the KOA front desk attendant when check out time was. The lady said it was 12:00. we were slightly behind schedule however not by much. By exactly 12:00, the attendant was out at our camp spot saying they have to charge us an extra day. She was very rude about it. We were not even over by much. I mean we literally out of the property and on the road by 12:10. Not a good experience.
Jul 26, 2021
Nice parking and good price
Jul 24, 2021
Least friendly staff we met along the way. Pick up to Casino convenient.
Jul 23, 2021
Front desk attendant extremely nice and helpful.
Jul 19, 2021
All in all it was nice accommodations. Our spot was smaller than in many campgrounds, but it met our needs.
Jul 19, 2021
Campsite is baren, no shade in most areas. Showers and restrooms are isolated in one spot. Don't go in the summer when its 116 degrees. Only good thing was access to the casino pool. Reception staff was rude.
Jul 18, 2021
Nice week, convenient for work and play.
Jul 18, 2021
Very friendly staff. The sites are HUGE!! A great park to stay at away from the casinos downtown.
Jul 15, 2021
It was nice but the park is big no on there and we stayed next to someone, did not get a chance to use my free stay can i get another one or 2
Jul 13, 2021
Had an awesome time
Jul 13, 2021
Very clean, friendly staff, great value!
Jul 12, 2021
Because this KOA is part of the casino there are several benefits that made our stay even better. Access to the river lagoon and also the pool really made it the best for us. Also the staff was so friendly and helpful.
Jul 12, 2021
Camp site was very clean, staff was friendly. The included amenities of the Avi were a added bonus and a key reason we picked this location. Would have liked to see a larger dog area.
Jul 11, 2021
We reserved a pull-thru spot and we were given a back-in spot, however the back-in spot gave us some shade that we would not have gotten with any of the pull-thur spots. And it was very hot, so that was appreciated. The office closes too early when we wanted to take advantage of it's AC as we waited for the valet to pick us up.
Jul 11, 2021
Friendly staff. KOA was clean and well maintained. We have used this park 4 times over the past year.
Jul 10, 2021
I will be back soon.
Jul 08, 2021
had a bad start due to connections to power was only 120v only half of our RV was working. Had call the service desk multiple times to get some one out. with several children in the Rv very frustrating not having full power.
Jul 08, 2021
friendly staff, place does need trees to shelter u and ur rv from the hot laughlin sun in the summer though
Jul 08, 2021
We came in July and it too hot for us.
Jul 07, 2021
Enjoyed our stay. Easy check in. Power and water worked. Would be nice if guest could park vehicle at campsite. We will be back.
Jul 07, 2021
No grass, no shade, never again . Staff was friendly though
Jul 07, 2021
Need more picnic tables
Jul 07, 2021
The facilities at this RV park are as described, clean air-conditioned bathrooms and showers, no problems with the hook ups, and the residents were respectful of one another. Will be coming back.
Jul 06, 2021
We loved it! Our campsite was beautiful and right next to the playground and dog run which was great for the kids and convenient for the dogs. The fireworks were insane but we enjoyed it. This was our first trip in our RV and Jerry the groundsman gave us great advice he also brought us a picnic table and helped us with our hook ups. Great weekend!
Jul 06, 2021
Very racist atmosphere not welcoming for the African American community racist flags everywhere very uncomfortable shortened my stay.
Jul 06, 2021
It was good staff was nice in the office I asked for a Picnic table and they never brought one. Other then that it was a nice stay!
Jul 06, 2021
When I call and made my reservation, lady on the phone told me there was no spaces to accommodate my 37ft long fifth wheel? Than when online and book it. All my stay where there where basically more than 35 spaces available to fit my trailer, I felt like she didn't want us to stay. I want my money back.
Jul 04, 2021
Dusty, Dusty, and Very Hot!
Jul 04, 2021
The campground is fine. It's very out in the open which is hard in the heat. They have nice long pull throughs so you don't have to unhook. Check in was very easy. But…for some reason, there are firecrackers that are exploded right across the road from the campground and they go for 3 or so hours. They are way too loud and get very annoying. We won't stay there again because of that.
Jul 03, 2021
Great helpful staff. Good amenities. Would enjoy more trees/shade on sites and a concrete pad would help keep the gravel/dirt from coming into the trailer. Thanks much for the experience.
Jul 03, 2021
Nothing special about this KOA. Dusty dirt lot. Arrived at 5 and the office is closed. Put us in a spot that has absolutely no shade when the park was at maybe 1/4 occupancy. Left a message requesting to move to a shady spot the next day which was granted. But the one time we did see anyone that worked there they where rude and appeared to not want to be there. Will not return again.
Jun 30, 2021
Very sandy tracked sand inside the RV.
Jun 30, 2021
Lots of room long pull through's, power was awesome with no fluctuations. Water with good pressure, though the water in the summer will be warm for a bit coming into your RV.
Jun 28, 2021
Very nice campground. I did miss some grass tho!
Jul 12, 2021
I recommend it
- Raul Vazquez on Google
Jul 14, 2021
Water was down. Could not use jet ski. Took the kids to the play area " which was fantastic" while I played in the casino. My kids did not want to leave the play area. Pool and beach were nice. Way to hot but had a good time. Even got a free fireworks show every night across the road from the RV park.
- Christy Biberston on Google
Jul 11, 2021
Although they did not have enough a 4th show public was allowed to fire off personal fireworks, witch may have been 1 of the best shows I have ever seen
- Danny Graffice on Google