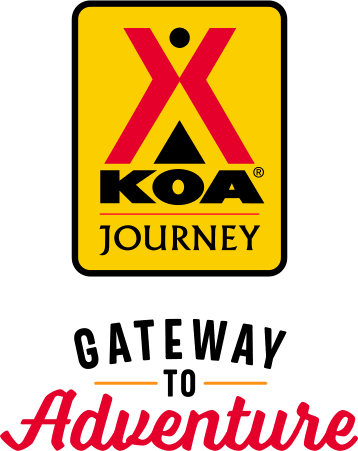 KOA Journey Campgrounds
KOA Journey campgrounds are the perfect oases after a day on the road. Whether it's along the way or a quick getaway, they've got you covered. Located near the highways and byways of North America with long Pull-thru RV Sites, they deliver convenience to the traveling camper. Pull in, ease back and take a load off.
KOA Journeys Feature:
Pull-through RV Sites with 50-amp service
Premium Tent Sites
Well lit after hours check-in service
Directions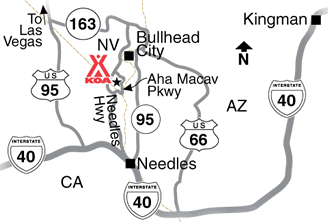 Located on the Arizona, California & Nevada Border, at the Avi Resort & Casino!
From I-40 Exit River Rd cutoff, which becomes Needles Hwy, north 14 miles to Aha Macav Parkway. Look for the Avi sign. Turn right and continue 2 miles to the Avi.
CLICK HERE For Directions Via Google Maps!
Get Google Directions
May 29, 2021
Very Clean restrooms and Park. Dog are very nice. Free fireworks display was awesome. Avi Pictures of the place look amazing pools are only 3 ft deep Beverages at pool very expensive. Ok to bring chairs blankets and beverages to the beach area. Smoking is in casino. Panda express was amazing. Kids activities closed due to Covid.
May 27, 2021
The nearby fireworks were a nightmare for us. Especially our dog. It was like trying to sleep on the battlefield. The only grass area was dead grass. Sprinkers were running, but didn't really cover the grass completely.
May 26, 2021
We had a wonderful time at this campground. Loved using the pool and beach at hotel. Convenient, clean and great staff.
May 26, 2021
The getting into RV park was not clear. It was 103, we were not clear that we had to go to casino to get in after 5:00 pm. The golf cart was not senior friendly no the driver. Didn't get a friendly escort to RV site. Also it first casino that didn't let me get cask from my checking account with out a hugh fee
May 25, 2021
Campground very nice and very clean. Thought the casino was very tight with giving back. Feeling they are making up for Covid. But we really enjoyed the campground and the spot we had by the golf course. Staff friendly.
May 25, 2021
Wished we could have stayed in a better spot. It felt like we were in the middle of the parking lot (no shade). AVI casino and assoc facilities was great. We will ask to be in the trees next time (by golf course).
May 25, 2021
The last day we were there the water was coming out black and we were unable to shower in out rv and wash our dished.
May 24, 2021
Enjoyed the campground very much. Surprised that your almost half the price of other KOAs was hoping for more grassy areas for cooler temps even though summer is not here yet... Neighboring Golf course is beautiful
May 23, 2021
Nice place very clean and office staff very friendly!
May 23, 2021
Good and bad, 1st bad, big dirt campground with tall palms, not shady. If you want shade along fenced golf course your rig gets sprayed with water nightly! Fireworks are allowed so rough to sleep. Lots of barking dogs! Good part, decent restrooms, clean laundry and shuttle to casino. Use of beach and pool included and both are beautiful! Very windy so big dust storms year round
May 21, 2021
I recognize staff is hard to come by- dealing with that myself however, with the limited waitress on the floor and told we cannot order a second beer for 20 minutes is NOT accommodating your patrons. Not the friendliest crew - if they allowed you to order what you want seems that would be less stress on them and perhaps make for a friendlier experience .
May 21, 2021
Great staff and amenities, could use some shade trees.
May 20, 2021
The park was on the dusty side but not the fault of the KOA. The staff member we enjoyed and who was the most helpful was one of the maintenance men. His name was Jerry. Otherwise, some of the staff were not friendly.
May 20, 2021
Great location! Awesome to be able to use the pools and the private beach. Free shuttle ride on golf cart over to the casino, where there is food as well. Great view too. Awesome experience.
May 19, 2021
Nice wide spots with good power and decent water pressure. Cable non functional however. Courteous staff. Clean sites.
May 19, 2021
This was our 2nd stay at the rv park. It's a nice park, across the street from the casino. It is located adjacent to a golf course which is fun to play. The casino is on the Colorado River, there is a nice sand beach or you can choose to use the pool facilities. We will definitely be back.
May 19, 2021
It was a last minute stop after hours of traveling and everyone made it easy for us to check in and get some much needed rest. Ground are very nice, and we will come back.
May 19, 2021
We love staying here �ϋ� We have stayed here many times between 2016 and 2021. Love the big roomy sites!
May 18, 2021
The campground was well groomed and the staff was most helpful. It was a quiet and peaceful stay at Laughlin/Avi KOA.
May 17, 2021
first time stay.. we enjoyed our stay and will continue to use for future.
May 17, 2021
Extremely fast and friendly check-in process. Our request was honored to be close to our travel buddies. Very spacious lots. Walking to the casino got a little confusing, not a clear path. Dinner at the steakhouse was wonderful. The ride back to the KOA with valet was quick and friendly. We had great overnighter.
May 15, 2021
It was great as usual. thanks for the free time.
May 14, 2021
We had an awesome site by the golf course and enjoyed it very much. The only down side was sewer gas the entire time we were outside. It was offensive before we backed into our spot and came and went depending on the breeze.
May 14, 2021
Very clean, everyone was friendly and nice, no problems at all. We will be back! We didn't bring a car, and we will correct that next time....an RV without a car is like driving a whale...that was the only oversight and it was ours. Your camp ground was great, the Casino was great and the people could not be friendlier.
May 13, 2021
Nice and clean. Rates are good. We will be back again. Thank you.
May 12, 2021
The office closes at 4pm and no on-site store are turn-offs. in addition, the fireworks and lack of security patrols are not pluses
May 11, 2021
Sites are a tad close for our opposing slides, but the grounds were great and the staff were very friendly
May 11, 2021
The staff was great and I have never seen a more cleaner shower area for the price. Keep up the work
May 11, 2021
My stay was very pleasant it was clean it was quiet and it was orderly not just with the guests but also the workers and the facilities to thumbs up
May 11, 2021
They put you next to other people even though the park is not crowded. The nightly fireworks from the other campers is very annoying. Definitely don't bring the dogs.
May 10, 2021
It was adequate for our one night stay as a stopover. However, it's just a huge gravel parking lot with hook ups. I know it's dry there but they need to do something to pretty-up the place. I can safely say it's the ugliest KOA where I've stayed.
May 10, 2021
Somebody's car alarm would start honking every morning at 4:30 a.m. Local fireworks a little out of control at times. Smell of reclaimed water used at the golf course next door was awful. KOA itself is good. Clean restrooms, friendly staff, good location.
Sep 16, 2021
Very well kept!!! Clean bathrooms and showers. Will comeback again.
- Harry Trelstad on Google
Aug 26, 2021
It was nice not crowded at all the staff was friendly and the drinks are free
- Christopher Colyer on Google