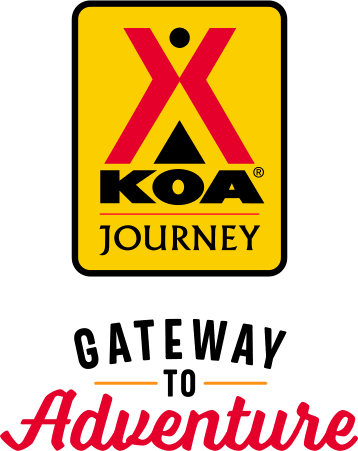 KOA Journey Campgrounds
KOA Journey campgrounds are the perfect oases after a day on the road. Whether it's along the way or a quick getaway, they've got you covered. Located near the highways and byways of North America with long Pull-thru RV Sites, they deliver convenience to the traveling camper. Pull in, ease back and take a load off.
KOA Journeys Feature:
Pull-through RV Sites with 50-amp service
Premium Tent Sites
Well lit after hours check-in service
Directions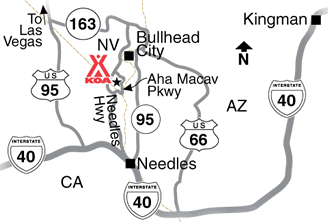 Located on the Arizona, California & Nevada Border, at the Avi Resort & Casino!
From I-40 Exit River Rd cutoff, which becomes Needles Hwy, north 14 miles to Aha Macav Parkway. Look for the Avi sign. Turn right and continue 2 miles to the Avi.
CLICK HERE For Directions Via Google Maps!
Get Google Directions
Dec 02, 2020
We were given the spot we requested. Our friends who arrived a few days later were placed next to us. The check in was easy. Quiet and clean. Would definitely stay again.
Dec 02, 2020
We had great spot great time. Friendly people. Thank you for your great hospitality.
Dec 01, 2020
Good except the nightly fireworks made the stay poor.
Dec 01, 2020
Neat & tidy campground!
Dec 01, 2020
All dirt makes for a very dusty stay and the fireworks going off until 10:30 at night didn't please my wife. Everything else was very nice. We may still return sometime.
Dec 01, 2020
Nice place to stay. Wish office had been open later. Also, would be great if they had a larger dog run/park.
Nov 30, 2020
Raised rates for basically desert camping. Cable doesn't work either. So no amenities and higher rates. Won't be back
Nov 30, 2020
Wonderful, even with the wind.
Nov 30, 2020
It is a nice place, a bit dusty due to the gravel and with the desert wind, the dust becomes an issue :). The staff was great and the facility as clean as a whistle!
Nov 30, 2020
We requested the upgrade to be on the golf course....well worth it!
Nov 30, 2020
We let office we were still winterized and requested close as possible to showers n restroom. ENDED UP AS FAR FROM BOTH AS WAS POSSIBLE PLENTY OF OPEN SPACES ON THE WAY TO THE NORTH 40. Facilities great.
Nov 30, 2020
Need more trees for shade
Nov 29, 2020
It's a KOA. Large gravel lot that is overpriced. It was a holiday weekend so they charged more, even though the majority of the amenities at the casino next door were not available. Casino owns this KOA. Best part is there is a nice golf course that you can walk to also owned by casino. The entire place is off on its own away from the busyness of downtown Laughlin and Bullhead City.
Nov 29, 2020
The staff are always kind and helpful. Restroom and showers are always clean. Laundry room hours are short but Inexpensive.
Nov 28, 2020
Clean and quite park. Friendly staff
Nov 28, 2020
Nice clean and convenient place to stay.
Nov 28, 2020
No picnic table at site,bathrooms closed in early morning hours when most important to be open,garbage cans limited,dogs unleashed pooping anywhere,noisy,no privacy just a dirt lot with no slabs! They charged 56.00 for holiday night ,rip off! If the casino was not there, this park would have nothing to offer,not even a cracker!
Nov 27, 2020
How come we never get points when stay at this park?
Nov 24, 2020
Your RV park was awesome! We loved the extra large space which were pretty roomy! We didn't get anyone next to us on our stay which was great only because their door would've opened to our door. Other than that a great stay!!
Nov 24, 2020
They try and keep this KOA picked up and clean. Restrooms were fairly clean. People drive thru the park way too fast. Next time we don't want to be on a main road. Fireworks would be fine for weekend only, but they keep doing them at odd times and were annoying!
Nov 24, 2020
The park itself is clean and well cared for...RV people tend to have dogs and the fireworks/explosions are ridiculous. The casino is a dump and not a friendly place
Nov 24, 2020
Very clean and spacious
Nov 23, 2020
Lovely place, clean, quite, peaceful, staff kind and helpful. views were great. Close to all you need. large spaces. Will return for sure and weather was perfect in November. KOA campgrounds are wonderful.
Nov 22, 2020
Got there at 7pm and no paperwork ready. Called phone number listed and no answer until 3rd attempt. Told to walk over to the casino to check-in. Then learned that ALL amenities were closed. This was NOT posted on the KOA website anywhere. I have emailed KOA and had no response and it has been almost a week. We left after one night as we have a 4 year old and there was nothing to do.
Nov 20, 2020
The site was very level, laundry area was clean. We couldn't understand why we were given a site right next to a long term resident with such a huge park. We were in site 71. Next to us was a very run down motorhome w/junk laying around.All we smelled was cigarette smoke for 4 nights. Lady that was at the desk didn't let us know most of the casino was closed. Very disappointing.
Nov 20, 2020
The service was great! There was too much dust and dirt to enjoy the weather and environment.
Nov 20, 2020
The campgrounds and restroom facilities are impeccably kept. We had a wonderfully peaceful stay!
Nov 19, 2020
Spots were nice easy to get into. Vending machine empty and sewage smell.
Nov 18, 2020
The hostess(Sherry) was the most unpolite, rude, unfriendly host we have ever come across. They should tell campers what amenities are available at host casino. Hostess put campers next to one another amid covid, when there was ample room for distancing. I will mt return here again, nor will i recommend this koa to anyone in the future.
Nov 17, 2020
we always enjoy our stay the staff is incredible and so is the golf course
Nov 17, 2020
The campground looks a little run down, nothing special about it at all. Never did find the dog exercise area. Aside from that I was pretty upset about the fireworks policy that terrified my dog for about 3 hrs. Started about 7PM and seemed to end a little after 10PM. Very random and seemed like they would never end. Due to virtually no landscaping inside the park, the noise was deafening!
Nov 16, 2020
The actual camp site is nice and clean. However, there were loud fireworks nearby every night which lasted a couple of hours. The loud bangs were annoying and drove our dog crazy.
Nov 16, 2020
The park was great and we loved the close proximity to the casino. The park was clean. We were disappointed with the live firework range directly next to the park that went in nonstop from 7pm until well after 10pm. If you have a dog it's not a pleasant time. We called the casino and they said it's in the KOA advertisement, but I do not recall seeing that online anywhere which is how we booked
Nov 15, 2020
It was my first time RV'ing. The park was very clean, not too crowded, all the utilities worked. Very reasonably priced. My first experience Rv'ing was a great one, thank you KOA!
Nov 15, 2020
We love the view of the golf course. Thank u.
Nov 15, 2020
The.area and bathrooms were clean. The grounds are ok for the most part. Dog run a bit small for larger dog. No sure if we will stay again.
Feb 25, 2021
Amazing place and if you love golf the golf course is right next door.
- Jose Rodriguez on Google
Feb 21, 2021
I particularly l liked the golf cart valet to and from the campground. Would have liked better food choices during the day.
- Chris Elwonger on Google
Feb 20, 2021
Nice Clean RV PARK !!!
- Jerry Huff on Google