Local Area Attractions Near Las Vegas KOA Journey at Sam's Town
Local attractions, listed by distance from our campground.
1. Sam Boyd Stadium, 7000 E Russell 3.2 miles
2. Cowabunga Bay, water Park 900 Galeria Dr 4.1 miles
3. The World Famous Las Vegas Strip 7.5 miles
4. Boulder City 19 miles south on I95
5. The Las Vegas Motor Speedway 13 miles at 7000 Las Vegas Blvd North
6. Red Rock Canyon 22 miles
7. The Hoover Dam 26 miles south on I95
8. The Valley of Fire 56 miles
9. Grand canyon National Park 263 miles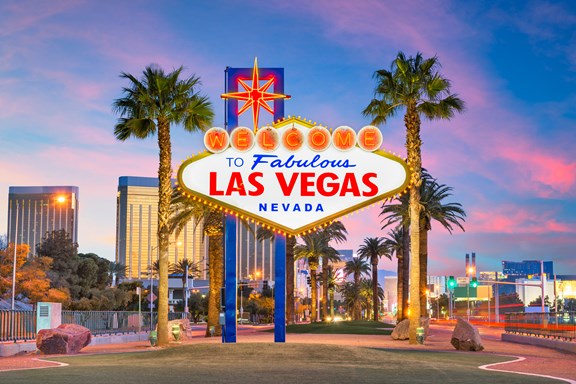 Las Vegas
Camping at The Las Vegas KOA, you'll be close to everything the world famous "Strip" has to offer!  But, if you feel like venturing out of the city, here are some great places to visit while you camp with us.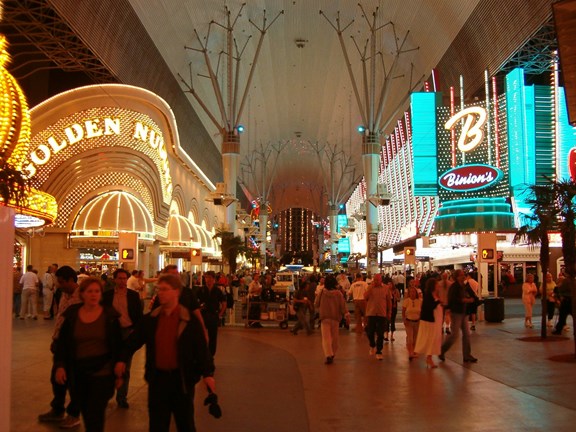 Fremont Street Experience
Located in downtown Las Vegas, the Fremont Street Experience blends vintage Vegas with high-tech wonder, offering
free nightly shows featuring 12.5 million lights. Enjoy free concerts and special events throughout the year in this
intimate party atmosphere with a laid-back feel. Located at the east end of Fremont Street, the Neon Museum hosts
some of old Vegas hotel's vintage neon signs.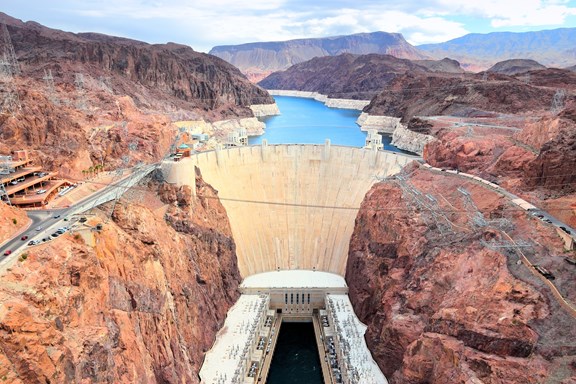 Hoover Dam
(Currently closed) Hoover Dam is a National Historic Landmark. Tours have been conducted through the dam and power plant since 1937. Today, close to 1,000,000 visitors a year take the tour and millions more drive across the dam. Many tour operators pickup from Circus Circus hotel.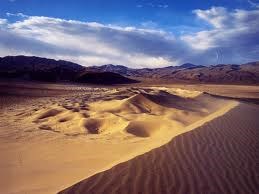 Death Valley
Death Valley Nat'l Park--In this below-sea-level basin, steady drought and record summer heat make Death Valley a land of extremes.Towering peaks are frosted with winter snow. Rare rainstorms bring vast fields of wildflowers. Lush oases harbor tiny fish and refuge for wildlife and humans. Despite its morbid name, a great diversity of life survives in Death Valley.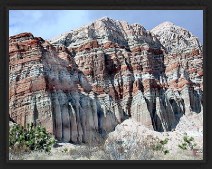 Red Rock Canyon
Red Rock Canyon National Conservation Area, 15 miles west of the KOA, presents awe-inspiring views most wouldn't expect to see near LAs Vegas. In contrast to the bright lights and hype of the Strip, Red Rock offers desert beauty, towering red cliffs and abundant wildlife.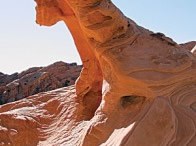 Valley of Fire State Park
Valley of Fire State Park is Nevada's oldest and largest state park. The valley derives its name from the red sandstone formations and the stark beauty of the Mojave Desert. Ancient trees and early man are represented throughout the park by areas of petrified wood and 3,000 year-old Indian petroglyphs.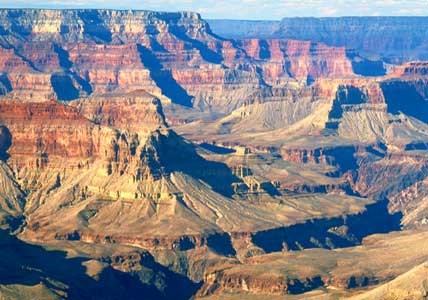 Grand Canyon
The Grand Canyon is a powerful and inspiring landscape. Located entirely in northern Arizona, it encompasses 277 miles of the Colorado River and adjacent uplands. One of the most spectacular examples of erosion anywhere in the world, the Grand Canyon is unmatched in it's incomparable vistas.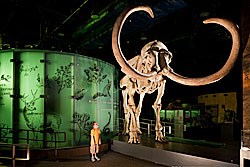 Springs Preserve
The Springs Preserve is the premier place in Las Vegas to explore the valley's vibrant history through interactive science and nature exhibits, botanical gardens, hiking, trails, and live animal shows.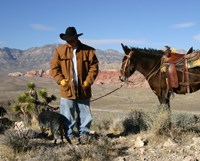 Cowboy Trail Rides
Cowboy Trail Rides is located only a few minutes from the Las Vegas Strip, in the heart of Red Rock Canyon National Conservation Area. With miles of riding trails in a magnificent desert setting, a herd of beautiful, well-trained horses, and a staff of professional wrangler-guides, Red Rock Ranch beckons to our guests who want to leave the city and the 21st Century behind.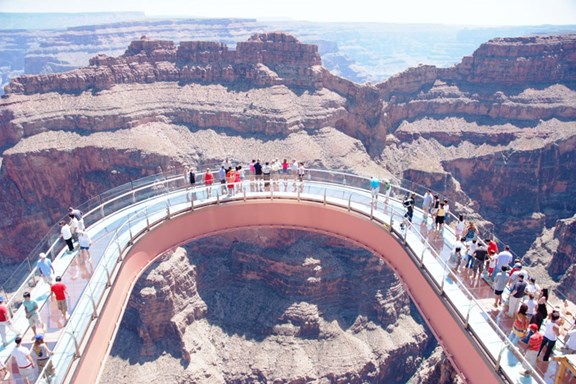 Grand Canyon Skywalk
Visit the Skywalk located at Grand Canyon West's Eagle Point and step out onto a glass walkway nearly 4000 feet above the floor of the Grand Canyon. Motorcoach tour operators pickup from Circus Circus hotel.