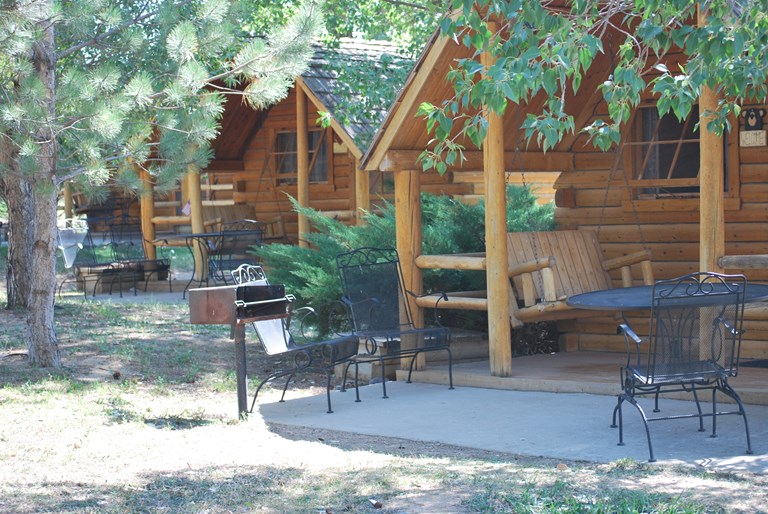 General Campground Information
Store Hours and "NO CANCELLATION" Dates
Store and Office Hours for May through September are generally 8:00 A.M. to 8:00 P.M. every day.
There may be some hours that we are closed during week days.
Please call and ask office staff for current hours.
2020 "NO CANCELLATION" DATES
(NO REFUNDS)
MEMORIAL WEEKEND: MAY 22-MAY 26
4TH OF JULY: JULY 2-JULY 6
CHEYENNE FRONTIER DAYS: JULY 16-JULY 27
LABOR DAY WEEKEND: SEPTEMBER 3-SEPTEMBER 8
Campground Cancellation Guidelines
Please edit the Pet Fee for Pets Staying in Kabins on the confirmation info and any other Kabin info 
from the $5.00 pet fee per stay to a $10.00 pet fee per stay.
Meet Your Hosts
We offer families a place to build memories at the Fort Collins North/Wellington KOA
Working outdoors and working together was a big allure for the couple. They are particularly proud of the park grounds and they continue to update the campground with new and fresh items.
Helmut used to own and operate an auto repair shop, while his wife, Anne, was a homemaker to their three children. One day they decided to move out of the Chicago area and live a better quality of life while enriching others as well.
Helmut and Anne are extremely pleased with the clean, quiet and safe park they won and operate the Fort Collins North/Wellington KOA.