At Forsyth KOA, we have numerous activities that are available. We have mining at the Forsyth Mine behind the Kamp Store. We also have mini-golf, volley ball, basket ball court available, seasonal swimming pool, and playground.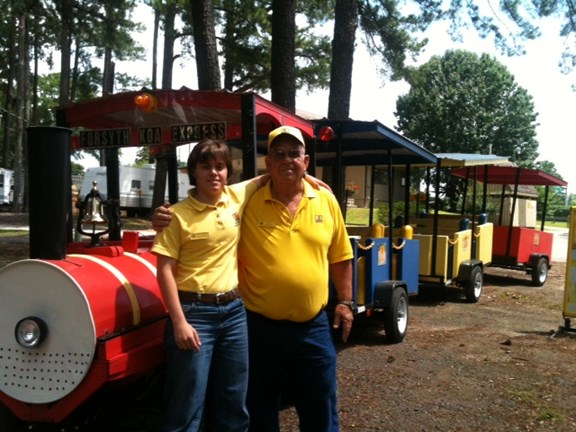 Forsyth KOA Express
Sign up in the Office and check scheduled run times (during Spring to Fall Season) for the Forsyth KOA Express Train. We will have both "in the Park" rides and also trips to historic downtown Forsyth. Two of the train cars are set up for adults and the "caboose" is set up for kids.
Fishing - Catch & Release
Enjoy great fishing (catch & release) at our Campground Lake. OR you can just sit in the swings and watch the fountain which is lighted at night.
Mining for Treasures
Forsyth Mine is open to all Kampers. Come find your precious stones and fossils.
Mini-Golf
Mini-golf is available to all Kampers.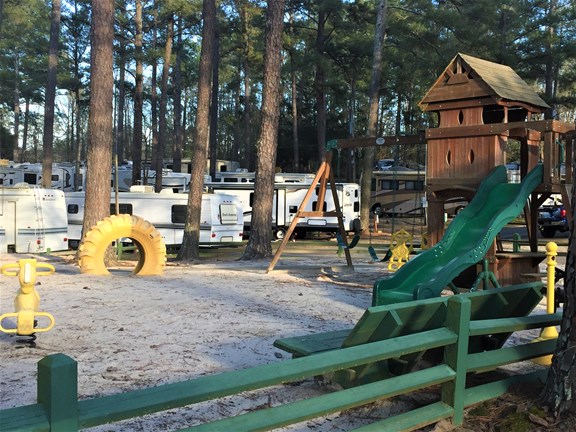 Playground
A playground is available to all Kampers.