Local Area Attractions Near Denver West / Central City KOA Holiday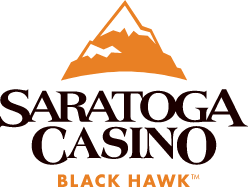 SARATOGA CASINO BLACK HAWK
Great Casino and Great Food.
101 Main Street
Black Hawk, CO 80422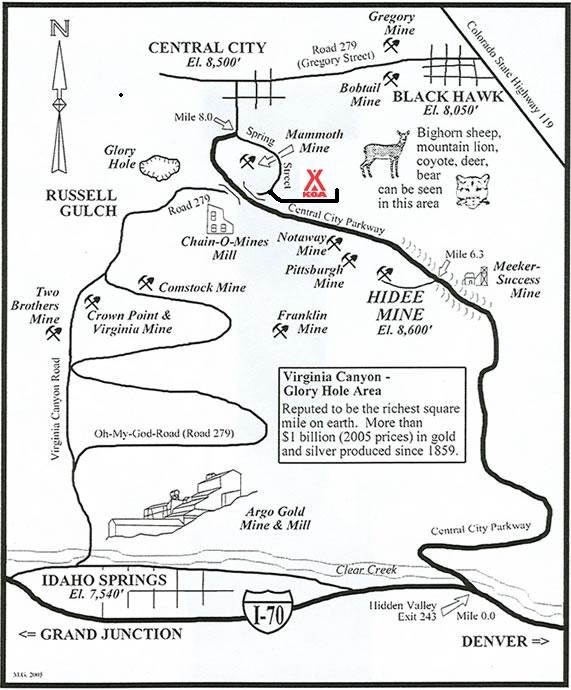 The Hidee Gold Mine
The Hidee Gold Mine is just 1.5 miles from downtown Central City, on the Central City Parkway. Underground tours of the mine take about an hour, with gold panning included. There is also ample space for you to enjoy a picnic lunch in the beautiful Colorado sunshine.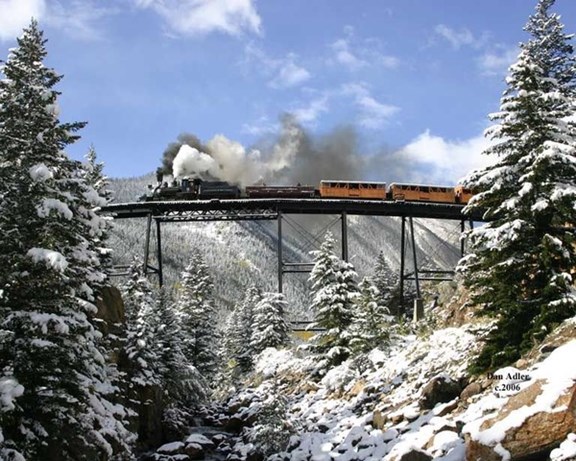 Train Rides
GeorgeTown Loop Railroad
The Georgetown Loop Railroad was one of Colorado's first visitor attractions. Completed in 1884, this spectacular stretch of three-foot narrow gauge railroad was considered an engineering marvel for its time.
The thriving mining towns of Georgetown and Silver Plume lie two miles apart in a steep, narrow mountain canyon. To connect them, the railroad's builders designed a "corkscrew" route that traveled twice the distance, slowly gaining more than 600 feet in elevation. It included horseshoe curves, grades of up to 4%, and four bridges across Clear Creek, including the massive Devil's Gate High Bridge. The Colorado & Southern Railway operated the line for passengers and freight from 1899 to 1938, when it was abandoned.
In 1973, the Colorado Historical Society began restoring the railroad as part of its 978-acre Georgetown Loop Historic Mining & Railroad Park. A replica of the High Bridge was completed in 1984, in time to celebrate the 100th anniversary of its original construction.

Colorado Gold Trail
The Colorado Gold Trailfollows I-70 west of Denver, with the participating communities clustered to the north and south of the interstate. This makes it a convenient route to follow as you explore Colorado and the richness of the communities makes it a don't-miss experience on your visit to Colorado.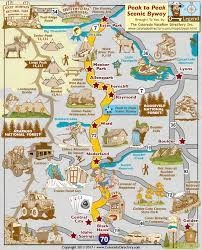 The Peak to Peak Highway
The Peak to Peak Highwayis Colorado's oldest scenic bi-way that is less than an hour from Denver, Boulder, or Fort Collins. This 55-mile-long route provides matchless views of the Continental Divide and its timbered approaches with a string of popular attractions along the way.
Local Area Recreation Near Denver West / Central City KOA Holiday

Dinosaur Ridge
One of the world's most famous dinosaur fossil locations,Dinosaur Ridge provides many options for exploring the tracks, fossils, and geology of the area. Call 303-697-3466 for more information.

Mother Cabrini Shrine
Located just beyond the foothills of Golden, Mother Cabrini Shrine is a place of prayer and pilgrimage. The shrine is dedicated to the first American saint, St. Frances Xavier Cabrini, who founded the Order of the Missionary Sisters of the Sacred Heart. A 22-foot tall statue of Jesus stands atop a 373-step stairway. Call 303.526.0758 for more information

Rafting
Whether you're an amateur or an expert, Clear Creek Rafting offers some of the best rafting in Colorado. Take a scenic, relaxing trip on the Colorado River or ride the whitewater of the Arkansas or Clear Creek Rivers. Phone 1-800-353-9901 for more information. Only 10 minutes from the campground! www.clearcreekrafting.com