Crossville / I-40 KOA Recreation
These activities listed below are all within walking distance of any of our sites. They are all inclusive in the prices.
We even have fishing poles you can use, as well as other equipment needed for the activity.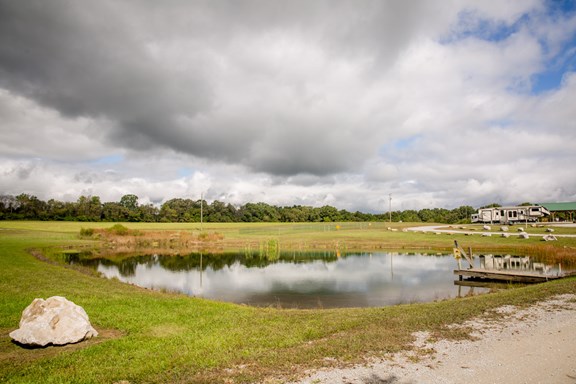 Fishing Pond
Catch and release, use barbless hooks, please! You can fish for bass, bluegill, catfish, bass  and others. Catch the big 10 pound bass and win a prize.
Recreation Hall
Come enjoy some family game time in the rec hall.  Enjoy some pool and ping pong or step up the competition with a round of cornhole.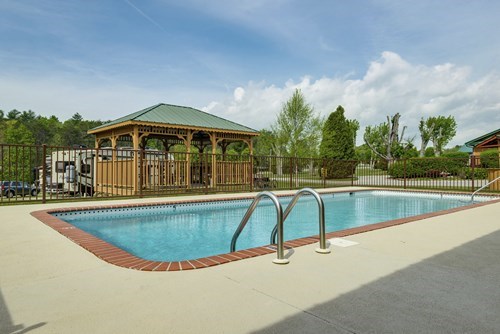 Swimming Pool
We have a 14' x 30' pool. It's cool, clear, and includes a chlorine filtration system. You can do laps, or just relax in our extra clean pool overlooking the Cumberland Mountains.
Playgrounds & Outdoor Fields
Enjoy the playgrounds and rolling hills around the campground.  Plenty of room to explore without traveling to far from your own campsite.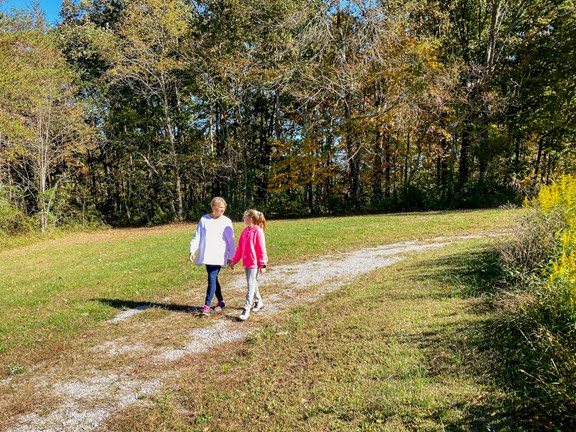 Walking Trail
This is a half mile gravel trail - easy with one small hill., There is a loop that goes down in the forest along a creek, and then joins back on the walking trail., Signs are posted., The views of the Cumberland Plateau and mountains are breath-taking., A great place to unwind after a long travel day!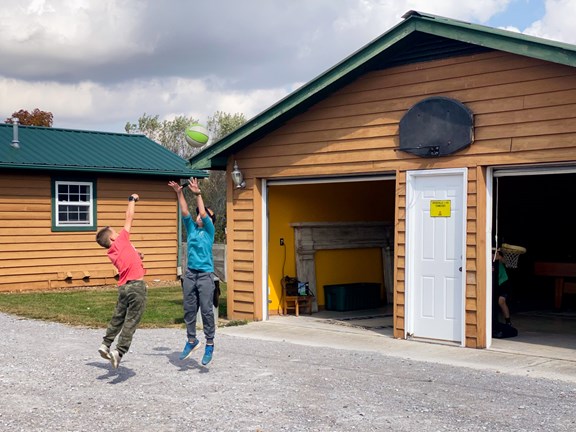 Basketball
Need your sports fix while enjoying the relaxation of camping?  Enjoy some basketball outside our rec room anytime you wish.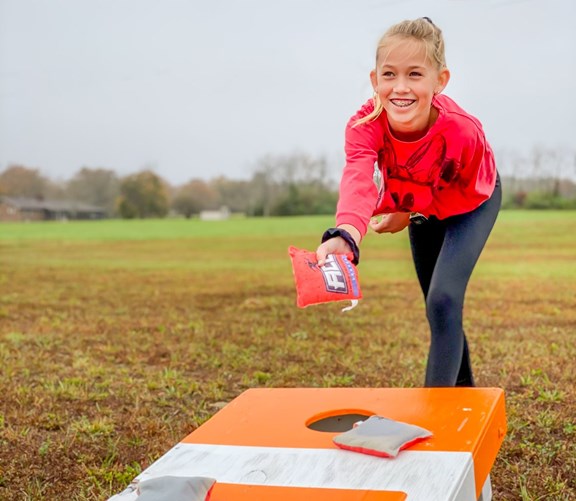 Cornhole
Enjoy some friendly competition with a round of cornhole located in the Rec Hall or Pavilion.