The Camp Store is Better than Ever!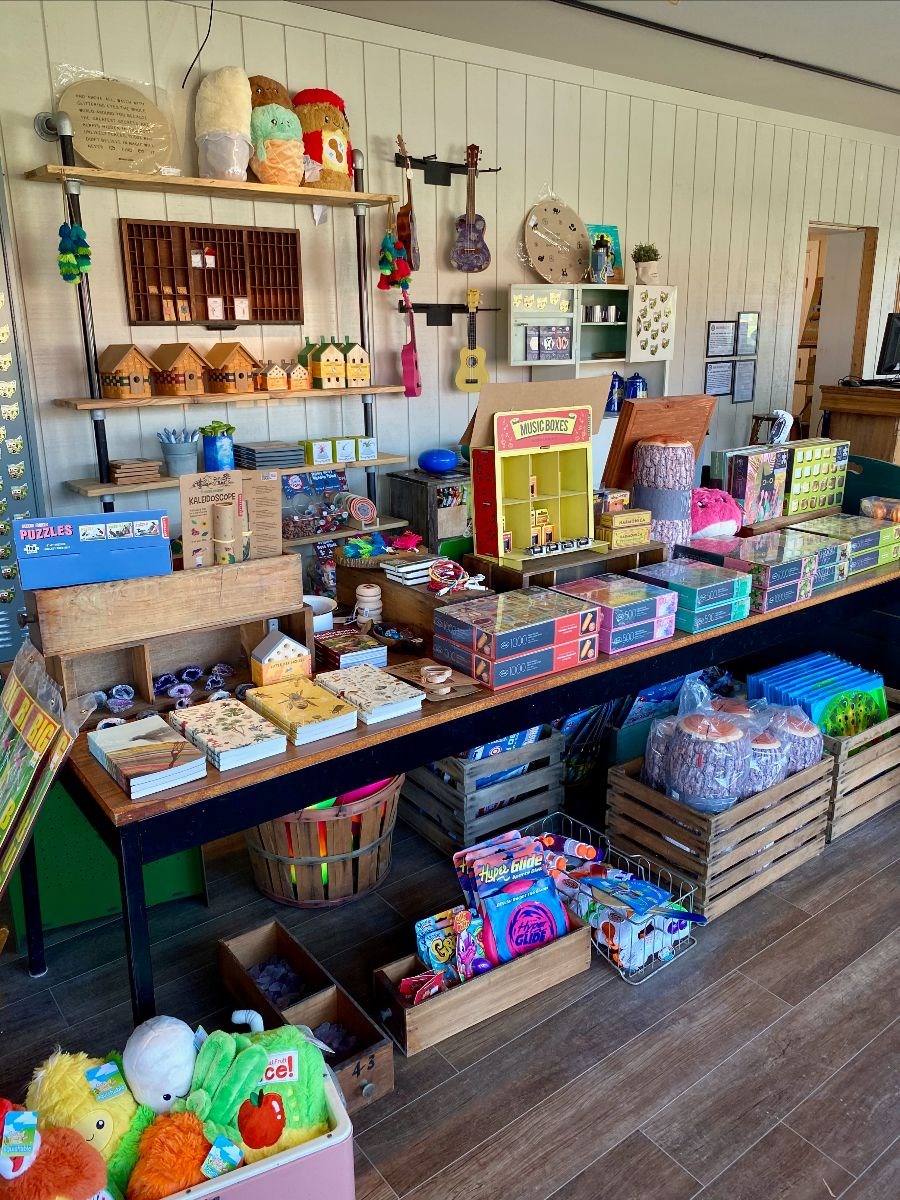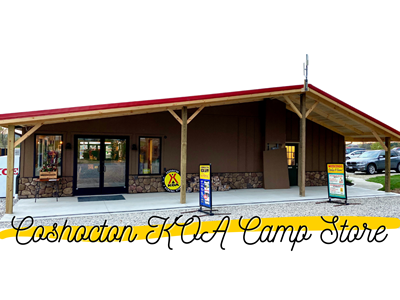 Our dream camp store is here!
Big windows to let natural light in (a lot!)
More floor space
Track lighting (!!!)
We are so happy with how it turned out and very excited to offer this beautiful space to our campers and the community!
Sneak Peek
Our goal is for everyone to find something fun and for this camp store to be a happy & inspiring place. And yes, to have some RV parts too.
With that in mind, we filled it up with unique and fun stuff that we also love! (Camille has already taken some items home.)
Inside, you'll find:
Gifts for all ages
Unique and Funny Finds
Musical Instruments
Home Decor
Apparel
Household
RV parts
Groceries
Ice Cream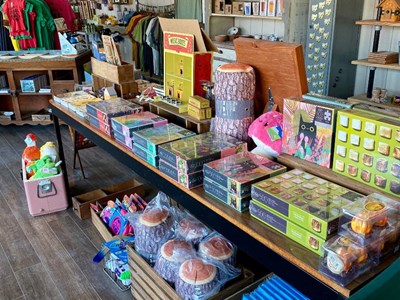 Great gift items: Puzzles, crank music boxes, bubbles, log pillows, wooden yoyos, unique drink ware, apparel, Squishables, fossils, rocks, and more!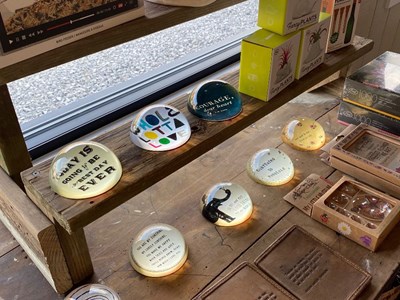 Gifts for you friends or for yourself: Paper weights, leather passport holders, air plant planters


Unique glasswares: Definitely a conversation starter!

Local Love (Bottom shelf): We have locally made ceramics by Hillbippie Clay Co.!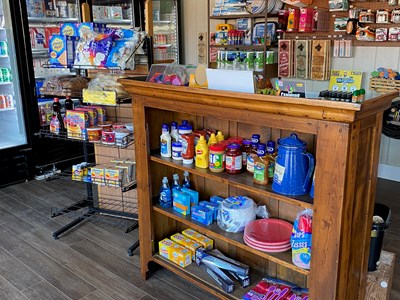 RV supplies, some grocery essentials, and drinks!
The Camp Store is Open to Everyone
You don't have to be camping to explore the store. We are open to the public too!
Our spring store hours:
Monday - Thursday: 10 AM - 5 PM
Friday: 10 AM - 7 PM
Saturday: 9 AM - 7 PM
Sunday: 9 AM - 5 PM