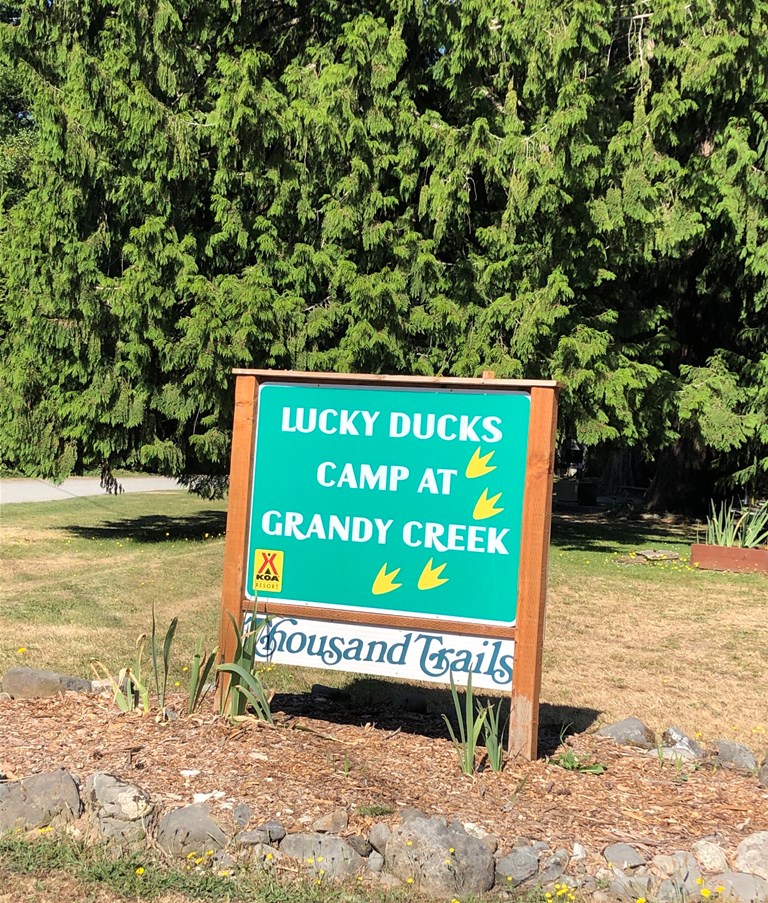 Groups and Retreats at Concrete / Grandy Creek KOA
One of the best campgrounds for groups! Participate in all of our activities, or enjoy the space to have your own!
If you are looking to book 3 or more sites or cabins, please be prepared with the first and last names and phone numbers, as well as site type and length of rig, for each member of your party. Call us at (360) 826.3554 to leave a message for the reservationist. We will return your call within 24-48 hours. We do our best to accommodate guest requests, but not all requests can be met due to existing reservations or campground space limitations. Additional fees apply.
Primitive Group Camping sites available for 30 to 300!  Enjoy the Corral space with a community fire pit and close to all the amenities!  The corral holds up to 30 people.
The Back 40 is our largest group camping area. Up to 300 people have comfortably camped there with tons of fun, and use of the rest of the campground.  
Please call 360-826-3554 for more details and pricing.
For group accommodations, including rally information, please call 360-826-3554.