Local Area Attractions Near Cape Charles / Chesapeake Bay KOA Resort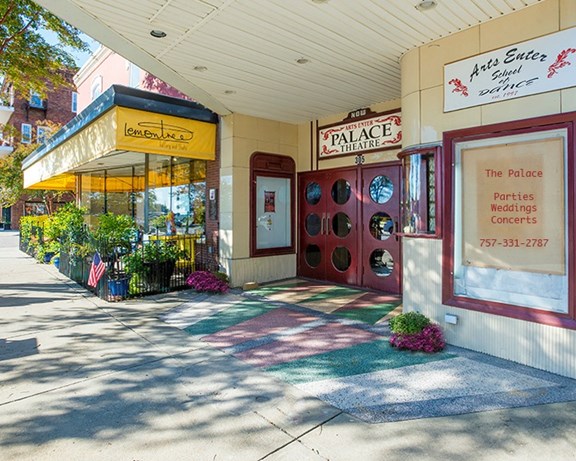 Historic Palace Theatre
At this beautiful, art deco theater you can catch a Christmas movie, watch a community theater production or see a professional production of music or theater.
305 Mason Ave
Cape Charles, VA 23310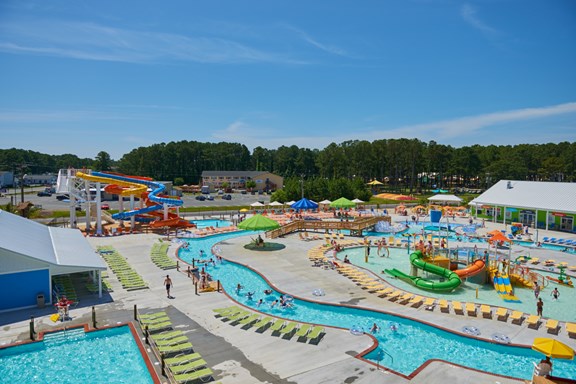 Maui Jack's Waterpark
Get your adrenaline pumping on twisting slides or relax with a trip down the lazy river at Maui Jack's Waterpark on Chincoteague Island.
6742 Maddox Blvd.
Chincoteague Island, VA 23336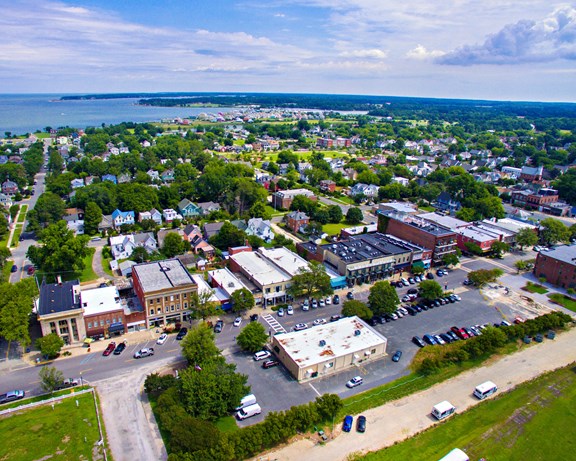 Cape Charles
Cape Charles is a beautiful historic town on Virginia's Eastern Shore with a free public beach just steps from the main street. Downtown is dotted with boutiques, galleries and restaurants. Dining options include an intimate bistro, an Irish pub, an old-fashioned lunch counter, several waterfront restaurants and more. There's no shortage of good drinks either. Cape Charles is home to a cider tasting room, a brewery and a distillery tasting room. You can hit the links at Bay Creek Resort and Golf Club, which is home to two 18-hole golf courses, one designed by Arnold Palmer and one designed by Jack Nicklaus.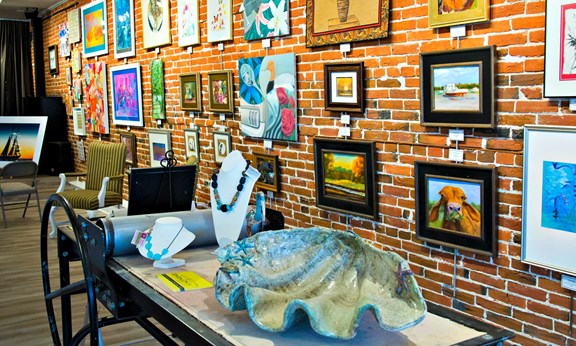 Lemon Tree Gallery & Studio
Much of the art in Lemon Tree is inspired by the natural beauty of the Eastern Shore, a peninsula surrounded by the Chesapeake Bay and Atlantic Ocean, a place rich in wildlife and agriculture, fishing and early American history.
301 Mason Ave
Cape Charles, VA 23310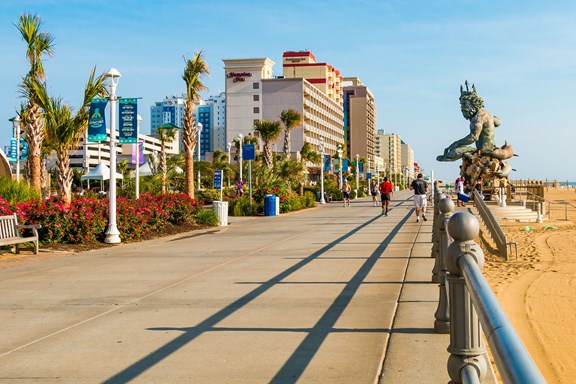 Virginia Beach
Just under an hour from Sunset Beach Hotel is the resort city of Virginia Beach. At the Oceanfront visitors can stroll the boardwalk, swim in the Atlantic Ocean or do some shopping. Touch a horseshoe crab or watch seals play at The Virginia Aquarium and Marine Science Center. Hit the links at one of Virginia Beach's 11 public golf courses, visit one of the area's state parks, go dolphin or whale watching, check out an amusement park, do some shopping, visit a museum, attend a festival or catch some live music. Virginia Beach is a haven for arts, culture and nightlife and it.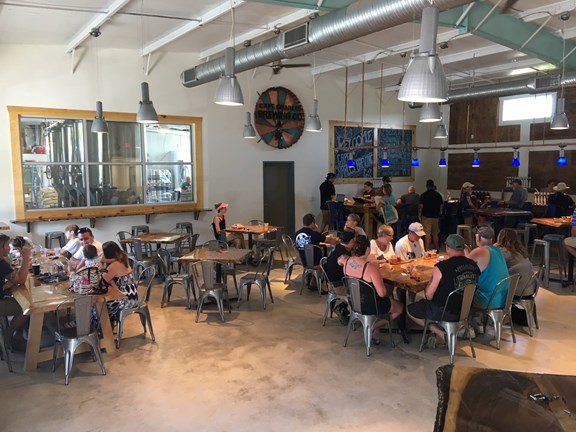 Cape Charles Brewing Company
Just ten minutes from our KOA, Cape Charles Brewing Company features a wide variety of brews including IPAs, pilsners, ales and stouts. Bring the family and enjoy a bite to eat from their daily menu. Find out more >>
2198 Stone Road
Cape Charles, VA 23310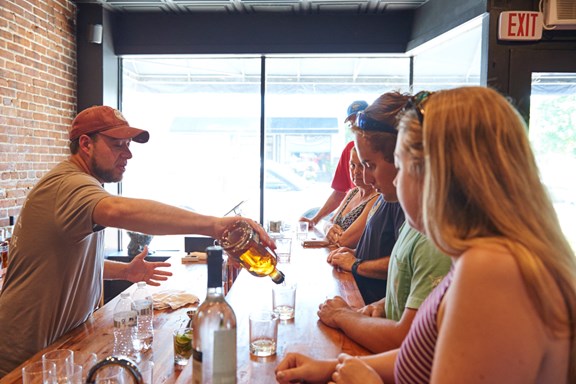 Cape Charles Distillery
About ten minutes from our KOA, Cape Charles Distillery provides artisanal, craft-made libations. Try a tasting and you'll get to sample all of their small-batch spirits, including vodka, bourbon and moonshine. All of their tastings are served "neat" – without ice or mixers – so that you can fully experience the flavor profile of each spirit. More information >>
12 Strawberry Street
Cape Charles, VA 23331
Buskey Cider on the Bay
Buskey Cider is known for their innovative flavors. Try a flight and get a sample of everything they have on tap at the moment. Some past ciders include watermelon mint, tart cherry, maple spice and Thai chili ginger plum.
109 Mason Avenue
Cape Charles, VA 23310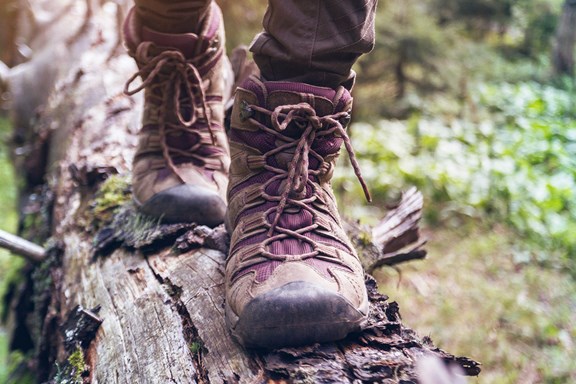 Kiptopeke State Park
This park offers a little bit of everything. There are trails for hiking and biking, rental kayaks to explore the Chesapeake Bay, a pier for fishing, special programing and a beach with a section just for swimming and another section that is open to swimming, boating pets, crabbing and fishing.
3540 Kiptopeke Dr
Cape Charles, VA 23310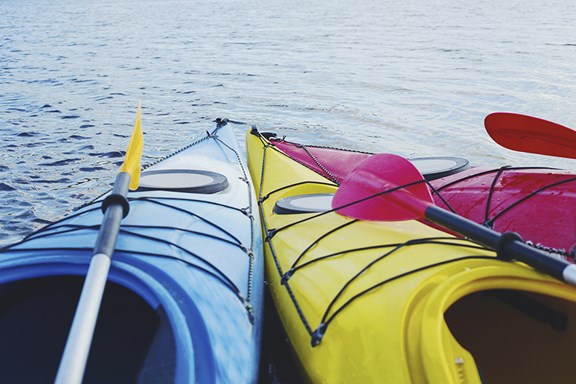 Eastern Shore National Wildlife Refuge
This park sits at the very tip of the Eastern Shore of Virginia and is an important stopover for migratory birds in the spring and fall. It's a great place to observe wildlife. There are also trails for hiking, a visitors center with information about local history and ecology and a boat ramp. The park is also open for waterfowl and deer hunting.
32205 Seaside Road
Cape Charles, VA 23310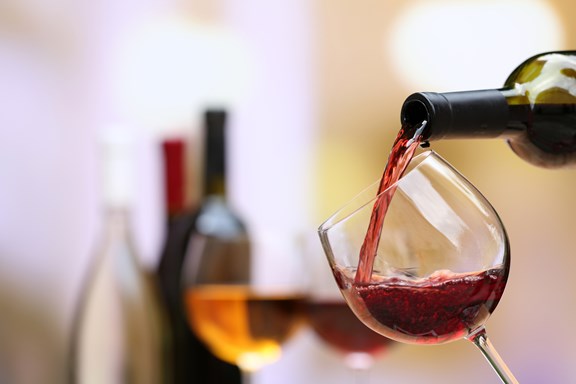 Chatham Vineyards
This picturesque vineyard is tucked down a winding country road and sits on a historic farm. Stop by the tasting room and samples some of Chatham's award-winning white, red and rose wine. You can pair your tasting with a cheese plate or relax on their patio with a glass of wine.
9232 Chatham Rd
Machipongo, VA 23405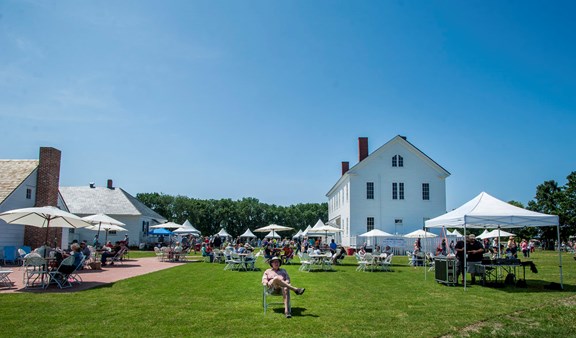 The Barrier Islands Center Museum
Virginia's Eastern Shore is home to the longest stretch of undeveloped barrier islands on the eastern seaboard and this museum tells the history of the people who once called those islands home.
7295 Young St
Machipongo, VA 23405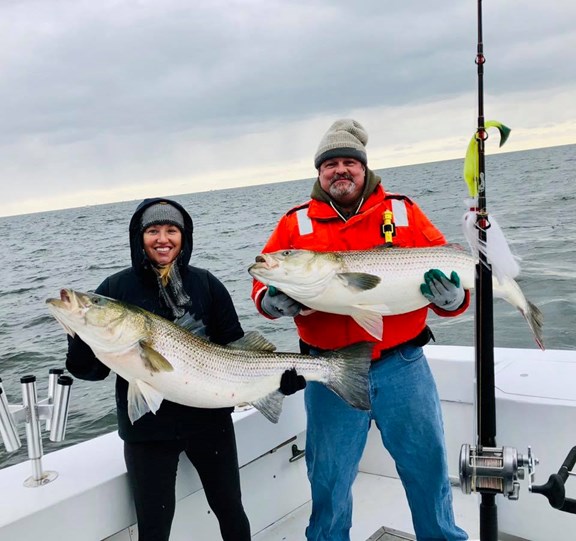 Top Dog Charters
Top Dog Charters makes a day of fishing easy. They provide bait, tackle and licenses. All you need to bring is yourself and a cooler packed with food and drinks. They've also got the know how to help you land a great catch.
00 Marina Village Circle
Cape Charles, VA 23310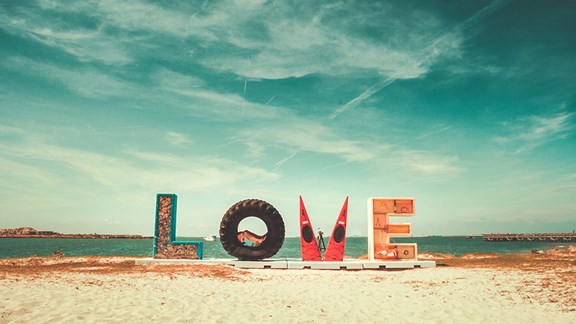 Cape Charles Museum
Learn about the history of Cape Charles at this charming small museum or visit one of the rotating exhibits to learn about historic events in the wider world.
814 Randolph Ave
Cape Charles, VA 23310
Cape Charles Farmers Market
You can fill your basket with everything from fresh produce to cut flowers and fresh seafood from May to October at this Tuesday farmers market.
814 Randolph Ave
Cape Charles, VA 23310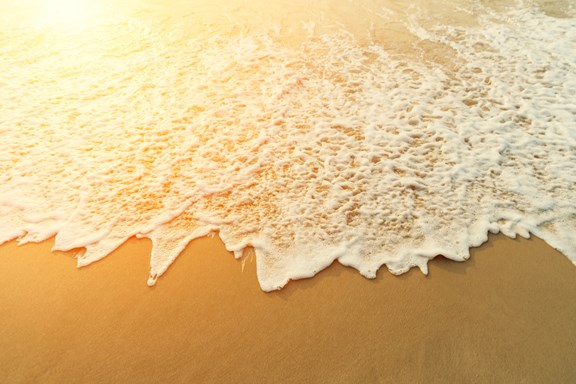 Savage Neck Dunes Natural Area Preserve
Hike through maritime forests, over dunes and along the beach at this beautifully secluded park. Get a better look at your surroundings from one of the boardwalks, enjoy a quiet moment beside the placid pond or spread out your beach towel and relax by the Chesapeake Bay.
2186 Savage Neck Rd
Cape Charles, VA 23310