4 Ways to Beat the Heat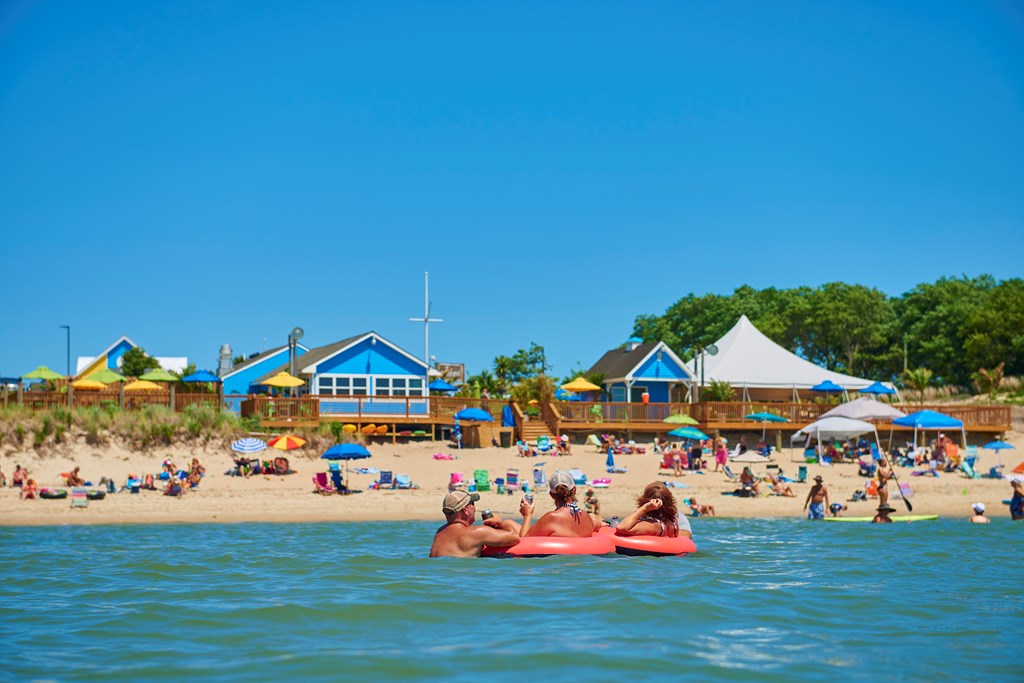 Summer can get pretty steamy in Virginia, but luckily there are a few ways to keep cool when you stay at Chesapeake Bay KOA.

Go for a Swim
Taking a dip is a great way to cool off on a hot summer day and there's no shortage of water at Chesapeake Bay KOA. You can cannonball into one of the campground's two pools or spend the day chilling on a floatie in the Chesapeake Bay at the private beach.
Cold Treats
If you're heading to the campground in summer, here's a pro tip: stock your cooler, RV freezer or accommodation with chilly treats. After a day spent playing corn hole in the sun or when your kids show up grumpy and sweaty after hitting the playground, you'll be so glad you have something cold to hand out.
Our personal favorites are frozen grapes, popsicles and sweet tea, you are in the south after all.
Grab a Cocktail at the Jackspot
It's hard to think of something more refreshing than sipping a tropical cocktail on the deck at The Jackspot as a bay breeze washes over you. Add a few friends and a sunset and you've got the ideal summer situation.
Head to Happy Jack's for Some Ice Cream
Sometimes nothing but a big scoop of ice cream will soothe an overheated kid. When you find yourself in that situation, head to Happy Jack's where kids can grab a scoop of hand-dipped ice cream or choose a novelty from the freezer. You'll have a smiling kid and your wits about you in no time.
During your next visit to Chesapeake Bay KOA enjoy the summer sun, but keep these handy tips in mind in case you get a little too hot.