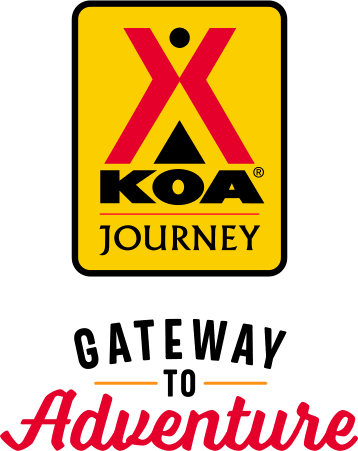 KOA Journey Campgrounds
KOA Journey campgrounds are the perfect oases after a day on the road. Whether it's along the way or a quick getaway, they've got you covered. Located near the highways and byways of North America with long Pull-thru RV Sites, they deliver convenience to the traveling camper. Pull in, ease back and take a load off.
KOA Journeys Feature:
Pull-through RV Sites with 50-amp service
Premium Tent Sites
Well lit after hours check-in service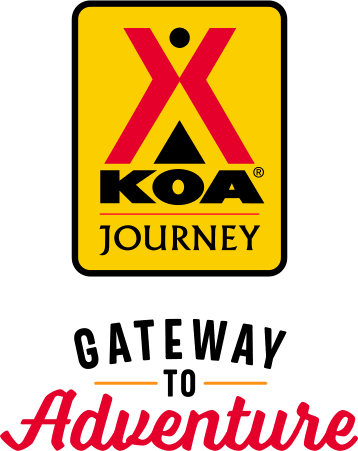 KOA Journey Campgrounds
KOA Journey campgrounds are the perfect oases after a day on the road. Whether it's along the way or a quick getaway, they've got you covered. Located near the highways and byways of North America with long Pull-thru RV Sites, they deliver convenience to the traveling camper. Pull in, ease back and take a load off.
KOA Journeys Feature:
Pull-through RV Sites with 50-amp service
Premium Tent Sites
Well lit after hours check-in service
Directions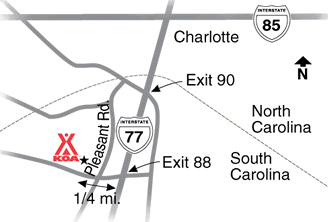 Exit 88 off I-77S. Go west 1/4 mile. Drive past the large KOA sign and turn right, go straight into the reservation parking area.
Get Google Directions
Aug 02, 2020
Clean cabins, beautiful pool, friendly staff, close to Publix and the gas station near by has great beer. The kids loved getting away from home, meeting new friends and taking walks/bikerides around the park.
Jul 28, 2020
I enjoyed the stay. Very nice workers. Pool was great.
Jul 23, 2020
Nice, clean, convient.
Jul 20, 2020
Great Workers
Jul 14, 2020
We had an RV site as well as a cabin. The RV site was level and we had no problems with any of the utilities. The cabin was great!
Jul 14, 2020
Was masked shamed by the manager and they did not open the pool before 1130:the three days I was there despite the amenities stated pool open 10 to 9, pool guy did not show up till 10 daily and checked the chemical level after.
Jul 13, 2020
Quiet stay, super clean, great facilities and awesome staff!!
Jul 10, 2020
Enjoyed our little cabin. Although I prefer a softer bed (lol). My husband though didn't care. It was actually just what we needed for an overnight stay. The young lady who checked us in that evening was very helpful, polite and accommodating. She really was doing a great job multitasking while checking us in! Hope to return another time!
Jul 08, 2020
The only complaints were the bed comfort, pool wasn't open the second day and the strange hours for amenities plus checkout time. They were having problems with pools water and chemical levels but that wasn't the reason we were told for the closure. Miniature golf is scheduled to close at 5:45 and cabin checkout is 10 am but the office opens at 10:30. Staff and camp was excellent. We'll return.
Jul 06, 2020
This was our first time staying here and it was so much fun. The pool was great. We also loved the cabin and the staff was so friendly. We will definitely be coming back.
Jun 01, 2020
Nice place smaller than expected but was ok. Only reason I gave a 4 is the pool was closed and no one told us until we tried to go swimming. It should have been online so we knew before hand.
May 30, 2020
I have been to dozens of KOA and this campground should not have KOA tag. Cabin&loft was full of dead/live bugs when we arrived. Had not been cleaned. Loft ladder had loose steps. Outlets didn't work in Kitchen so no microwave/coffee pot unless moved to other outlets. AC cuts off every 4hrs in 80-90 degrees that's horrible and no way to over ride. Parking major issue especially when camp is fu
May 10, 2020
There was a dead lizard on the floor of the cabin when we walked in, other than that it was in great shape. Everything was closed so there wasn't anything to do. The campground was well kept. We will probably return.
Mar 09, 2020
We were upgraded to a 2-bedroom cabin which was awesome since we have two kids and everyone knows sharing a room with their kids is a hoot. ;) But we loved our stay! Everything was clean, even the bathhouse (which was super conveniently close to the cabin!)! We have family a few miles away from the KOA so we'll definitely be staying here again! Thank you for the great experience!
Mar 03, 2020
It was better than I thought the reviews on line were skeptical the floors baseboards bathroom floor toilet area and behind toilet definitely need more attention need to pay more attention to detail whoever cleans needs a course on how to do a through cleaning !
Mar 01, 2020
Great cabin and stay. We were confused by the location behind the gas station, in such an urban location but it ended up being a really nice location and experience. I was surprised to have been upgraded (plus $10) because the smallest cabin was not available despite having reserved it.
Feb 04, 2020
The bathhouse in the front was out of order for A-day and a 1/2 the bathhouse in the back the number one sugar is out of order number 2 and number 3 toilets are way too high I'm 511 set straight up can't touch the ground half of the wash machines were out of order
Jan 06, 2020
There was no heater. The bathrooms were not very clean. The checkout wasn't easy. The room had flood lights facing into it all night with broken blinds. It was very disappointing.
Jan 02, 2020
Clean cabin and restrooms and showers. I would like to make a suggestion. ..oil the hinges on the cabin doors and screen doors, because they squeak and creak very loudly. People sleeping in the cabin could be awakened if someone else in the cabin got up and went outside or to the restroom. Thanks for a nice new year's stay.
Dec 10, 2019
Second time staying here.The staff is so friendly and helpful.Be back next year.Very clean too.
Dec 02, 2019
Enjoyed the stay. Third year in a row. Just wish there were better pet friendly Deluxe Cabins available. Found a couple dead bugs in the drawers and on the floor.
Dec 01, 2019
Our stay was fabulous, but you need to change your website to say 1 bunk bed for the smaller cabins, not 2. Our family of 5 expected 5 beds, given that your site says 2 bunk beds, and a regular bed. There's a big difference in 3 and 5 beds.
Nov 30, 2019
I must say we were disappointed I Charlotte, We usually travel with our trailer but we live in PA and it was 20 degrees and our trailer was winterized so we decided we would travel south and stay in KOA cabins, The cabin we rented for the night the shower curtain had mold on it and the floor was slippery with something, The table was dirty. I am sorry that the KOA standard was not present,
Nov 25, 2019
very clean and the staff was very helpful had a good nights sleep
Nov 18, 2019
Deluxe cabin had no kitchen facilities, no table/ chairs, no pans to cook, no stove to cook on. Why have dishes?
Nov 02, 2019
Bath house was always clean!
Oct 30, 2019
The mattress pad was VERY hard for the full bed. The mini-golf was boring and very small, so the kids were through playing it in about 15 minutes. The restrooms, however, were AMAZING!
Oct 28, 2019
Cabin was clean and in good shape. Campsites are too close together for my liking, but typical of KOA. Staff was great. Handy location near stores, restaurants, Interstate, airport.
Oct 22, 2019
Great. People were friendly and helpful!
Oct 21, 2019
I really enjoyed staying in the cabin. I liked the location as well. I would recommend that they put a fire ring at the cabins.
Oct 15, 2019
The one room cabin was quiet and cozy. Location is convenient and campground staff was friendly and helpful.
Oct 13, 2019
Very clean. Great accommodations.
Sep 30, 2019
Clean and beautiful campground! We will be back!
Sep 17, 2019
It's great if you are going to go out and explore the area, but not if you are looking for a place that offers a lot of amenities and activities.
Sep 14, 2019
Awesome facilities and super friendly staff
Aug 08, 2019
Only one working bath house. Pool was closed two of the three days we were there. Office had "open" sign but was closed 90% of our time there. We unloaded our car and then went and stayed with a relative in Charlotte for one of our 3 nights. Deluxe cabin suited our needs. Convenient stopover if needed while traveling but not up to KOA standards for a longer stay.
Jul 31, 2019
We stayed for one night in a one room cabin. The KOA was easy to find. Easy on/off highway. The bathrooms were very nice.
Jul 30, 2019
Kinda sketchy area; nothing exciting going on at the campground, which is surprising as most KOAs have lots of activities. Bathroom sink taps sucked; you had to hold it down the entire time to get the water to run.
Jul 13, 2019
Amazing...just amazing.
Jul 07, 2019
The bathrooms were very clean! Our cabin had a strong, unpleasant odor when we arrived. Otherwise, it was great.
Jun 16, 2019
We always stay in the deluxe cabins. I missed the fact that this KOA does not provide anything (sheets,pillows, soap etc) in the deluxe. Just keep that in mind. Cabins with the loft are dated but fun for the kids. Love that the store is part of the KOA. The on-site Bar is very nice for adults.
Jun 03, 2019
It was the worst KOA experience we have had in the 12 years we have been staying at KOAs. The "deluxe cabin," which was as expensive as the usual bigger cabins with amenities at other KOAs, was extremely small and dirty, with a shower that did not drain properly. Not worth it at all, and will not plan to stay at this facility again.
Jul 21, 2020
Great place to camp, other than the heat advisory was extremely hot at the spot I was at , but overall the staff were awesome Mr Rick&Patti were great people gave the most homely hospitality thank you alot and John's place off the chain with the cajun wings loved them and my daughter loved the fries, will be back but for better shade lol, Happy camping
- Reggie B on Google
Jul 15, 2020
We loved this campground. We have been there twice and and will defianately go back
- Carol Chernogorec on Google
Jul 20, 2020
Good shade. Lots are appropriate size. Unless you have a concrete pad upcharge, most of the first row of lots are slanted. We had a really hard time getting level. Tbe staff was very nice. Offered to move us but we finally got it. Big bathhouse. Clean. Pool and volleyball. Picnic tables at each lot. Fire ring is extra. It's worth the stay. Suggest a back row space. Road is noisy.
- Leanne Bartlett on Google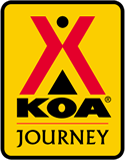 Charlotte / Fort Mill KOA
Open All Year
940 Gold Hill Road
Fort Mill, SC 29708
Check-In/Check-Out Times
RV Sites, Tent Sites, Red Roof KOA office next to pavilion
Check-in: 3:00 pm, Check-out: 11:00 am
Accommodations, Bring your own linens and bedding
Check-in: 3:00 pm, Check-out: 10:00 am
Operating Hours
Sunday: Open 9:00 AM to 9:00 PM
Monday: Open 8:00 AM to 10:00 PM
Tuesday: Open 8:00 AM to 10:00 PM
Wednesday: Open 8:00 AM to 10:00 PM
Thursday: Open 8:00 AM to 10:00 PM
Friday: Open 8:00 AM to 12:00 AM
Saturday: Open 8:00 AM to 12:00 AM
Charlotte / Fort Mill KOA
Get Google Directions