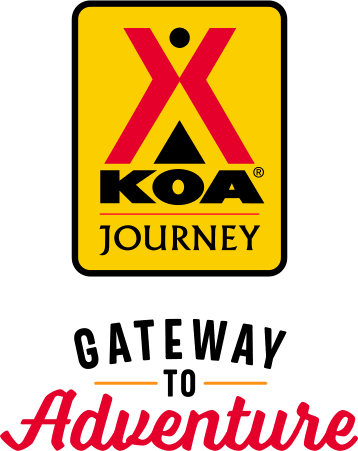 KOA Journey Campgrounds
KOA Journey campgrounds are the perfect oases after a day on the road. Whether it's along the way or a quick getaway, they've got you covered. Located near the highways and byways of North America with long Pull-thru RV Sites, they deliver convenience to the traveling camper. Pull in, ease back and take a load off.
KOA Journeys Feature:
Pull-through RV Sites with 50-amp service
Premium Tent Sites
Well lit after hours check-in service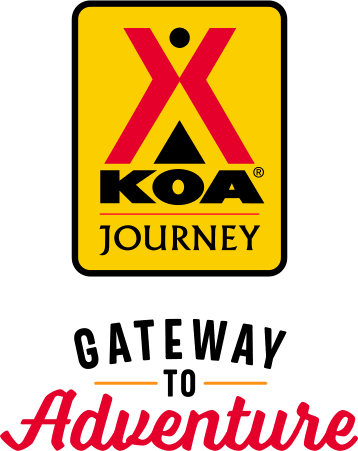 KOA Journey Campgrounds
KOA Journey campgrounds are the perfect oases after a day on the road. Whether it's along the way or a quick getaway, they've got you covered. Located near the highways and byways of North America with long Pull-thru RV Sites, they deliver convenience to the traveling camper. Pull in, ease back and take a load off.
KOA Journeys Feature:
Pull-through RV Sites with 50-amp service
Premium Tent Sites
Well lit after hours check-in service
Directions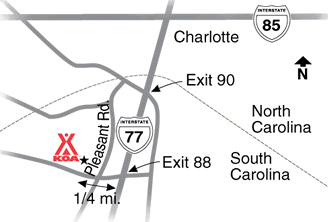 Exit 88 off I-77S. Go west 1/4 mile. Drive past the large KOA sign and turn right, go straight into the reservation parking area.
Get Google Directions
Sep 27, 2020
Friendly people and very clean. Would stay there in the future.
Sep 27, 2020
Roadways to sites are awful. Sites are mashed so close together that they explained it would be like threading a needle to get to my assigned site.
Sep 27, 2020
Nice campground cozy and quiet
Sep 27, 2020
We were greeted immediately upon arrival and escorted to our pull through site. The staff were very nice and helpful. Nice site for a stop over and very clean. Will be back on another journey. Thanks!
Sep 26, 2020
It was a great stay. The staff was accommodating and the cabin was clean. The bathroom was clean and the shower was hot and clean. Thank you!
Sep 25, 2020
The facility and staff were nice but I expect a KOA facility to have cable and a secure WiFi. It is advertised as Free WiFi but without password security I did not use. It was disappointing.
Sep 24, 2020
Too cramped and too many full timers
Sep 24, 2020
We made our reservation and checked into our site on the day reserved. The team members were very helpful and the site and our fellow travelers were very nice. The park was much better maintained than on previous visits.
Sep 23, 2020
The staff were friendly, the site was fine, we were traveling through the area and needed an overnight before continuing on to our home. Overall I am sure we would use the facility again if our schedule required it.
Sep 23, 2020
Well, we had a late check in due to traffic. We didn't get in until 1am and when I called to tell them they said no problem and were very friendly. The only hiccup was they said all of our info would be on the KOA office door. It wasn't, after 20 minutes of searching we found it across the street on the door of a bar. That definitely could have been communicated better. TOM WAS AMAZING very he
Sep 23, 2020
We are repeat customers, so that should say enough. The people are friendly and helpful and the place is always clean. Our night was cool and restful.
Sep 22, 2020
For a "deluxe" cabin and compared to other locations, the cost isn't worth it: The floors were slippery and turned my socks black, the cabin was not well cleaned, mold on shower curtain, shower was very small. Also no cable and wifi wouldn't connect. I read reviews stating the same problems before we arrived hoping for better and found disappointmen. I'll get a hotel for the same price next time.
Sep 22, 2020
The signage is confusing to say the least. The campground is badly in need of some TLC. The "good"sites are occupied by long term guests which leaves the rest for those staying a few days. Roads in the campground are broken asphalt and gravel. The gravel sites are uneven and full of pits and holes. We were awakened each night multiple times by noisy people including motorcycles at 2 am. Left early
Sep 21, 2020
We enjoyed our stay. It is very convenient to the Charlotte area with I 485 nearby. The staff was friendly and kept the grounds and bathhouse very clean.
Sep 21, 2020
The camp ground and facilities was well maintained and the staff was very courteous. Great camping experience!
Sep 21, 2020
Been there before. Roads need serious work. Now have a check in office for normal hours and service station for after hours. WiFi worked. No cable but we were told that up front but the local anttenna did give us the channels listed on the brochure. We only stay on the weekend so we did not hear construction noise, Anywhere in the Charlotte area is in the flight path for the airport.
Sep 21, 2020
first site was to small so staff worked to get us another site. very helpful and very nice staff
Sep 20, 2020
Filthy bathrooms
Sep 19, 2020
OK for one night. Office has improved
Sep 19, 2020
Lovely, quiet campground with friendly staff. We thoroughly enjoyed our stay.
Sep 18, 2020
We stayed at the Fort Mill KOA between the sales of our house and the purchase of a new one. We were there for 6 days. It was clean and comfortable. We stayed on a concrete pad pull through. There was sufficient gravel and it was quiet and nice. The only complaint we had was there were a lot of knats and flies. It would be great if the place could be sprayed from time to time.
Sep 16, 2020
Excellent facility. The staff was very friendly. Clean bathrooms.
Sep 14, 2020
Nice campground with brand new bathrooms. Great location and staff is nice and helpful.
Sep 14, 2020
This is the dingiest KOA I've ever seen. Roads are awful. Some permanent RV's are very rundown. Work/campers are poorly trained. The wife in the office messed up our reservation and April [the only efficient employee] called us on our second day in the park to find out when we were coming. The husband of the office help took us to our site and began promoting voting for Trump. YUK!
Sep 13, 2020
The sites are close together, no grass--just rocks. The site was not level either. All of these things would have been more palatable if the site hadn't cost over $62 for the night.
Sep 12, 2020
Poor roads unmaintained park. Monthly stay area is more trashy trailer park than any koa campground I've ever been.
Sep 12, 2020
Great place to camp staff were friendly will definitely return
Sep 12, 2020
Always an enjoyable stay. Staff is very helpful and facilities are always clean
Sep 11, 2020
We have stayed there many times. The property and roads seem to be worse and worse every visit. Last visit we rented a pull thru and there were 5th wheels 1 on lot 137 and in the rain I had to disco my 45' coach drive around the campground and back into this spot. Very unhappy with last visit.
Sep 10, 2020
All was great, great location to everything you need! Will come again!
Sep 10, 2020
We had 2 sites. A pull through was ok. Kamping Kabin was a nightmare-iterally. Do you have security or check the sites after quiet time? The 2 Kabins next to my husband had drinking adults and about 10 young children running wild over his site.There was a man who started yelling at about 9p and continuened until my husband heard a loud thump around midnight. My husband did not sleep due to fear.
Sep 09, 2020
We had a nice stay. There is a publix in walking distance Gas stations everywhere. The only problem was it was noisy from the motorcycle on the highway behind us
Sep 09, 2020
Landscape and roads are not maintained, road too narrow. No camp store. Bathrooms ok. Pool ok.
Sep 08, 2020
Nothing really to complain about, but nothing exceptional either. The sites are VERY close together. Too close for me, but that's just a personal preference. Facilities were clean.
Sep 08, 2020
Area was clean and well kept
Sep 08, 2020
Our family had such a great time! Everyone was so friendly. Even the dogs made new friends! Thanks so much for the memories!
Sep 08, 2020
Cabins needed a good vacuum. Check out process was a little tricky since the office was not opened until 10:00 and we were trying to check out by 9:00. Otherwise good stay. Great bathhouse. Cleanest one i have ever used in a campground anywhere i have stayed. Pool was very nice as well. Staff exceptionally nice and accomodating.
Sep 08, 2020
Unfortunately we had a tire problem with our RV. Labor day weekend so most places closed. The KOA rep. made multiple telephone calls to help find someone to repair the tire and get us safely back on the road
Sep 08, 2020
Needs activities. The other KOA's we have stayed at, have a lot of activities for the kids. Being a holiday weekend, I expected some at this resort and it did not have any, which was very disappointing.
CAMPGROUND RESPONSE / COMMENTS:
We do apologize, we did have activities planned. However, the staff member who was in charge had a family emergency so we had to cancel. Check out our webpage for upcoming events and activities.
Sep 07, 2020
All was good. Easy check in & check out, lots of trees, clean bathrooms/showers, will stay again when in the area.
Sep 07, 2020
The campground is poorly designed. The sites are too close to each other. Before reaching our assigned site, a campground host had to have another camper move her vehicle that was on her site. When we left, I had to coordinate my departure time with two other campers as I had to be able to drive on their site to hook up my trailer and to be able to turn without hitting other vehicles or trailers.
Sep 07, 2020
1 night- met our needs!
Sep 07, 2020
The worst interior roads we have ever seen!!! The rate was $60+ dollars for an non-level, no nothing pull through for an overnight stay. The person that escorted us to the site was very unfriendly and politically offensive!!!
Sep 07, 2020
The pool is the best part of the campground. For the amount of money being charged for the cabins the mattresses are very poor. We had an issue with our cabin but management at KOA made it right. Please upgrade the mattresses since you're charging hotel prices.
Aug 26, 2020
Overall a nice place, very clean bathrooms and showers. The staff Pam and Tom were very nice and cordial. The swimming pool was real nice. Other places were a lot more in price.
- Janette Nichols on Google
Aug 18, 2020
Doing many improvements at this Koa, starting to look better.warm polite staff.very clean.loved the pool.
- bonnie kendall on Google
Aug 16, 2020
A great place to camp while seeing the sights. Close location to Charlotte.
- Karl Bush on Google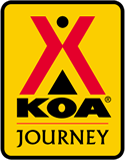 Charlotte / Fort Mill KOA
Open All Year
940 Gold Hill Road
Fort Mill, SC 29708
Check-In/Check-Out Times
RV Sites, Tent Sites, Red Roof KOA office next to pavilion
Check-in: 3:00 pm, Check-out: 11:00 am
Accommodations, Bring your own linens and bedding
Check-in: 3:00 pm, Check-out: 10:00 am
Operating Hours
Sunday: Open 9:00 AM to 9:00 PM
Monday: Open 8:00 AM to 10:00 PM
Tuesday: Open 8:00 AM to 10:00 PM
Wednesday: Open 8:00 AM to 10:00 PM
Thursday: Open 8:00 AM to 10:00 PM
Friday: Open 8:00 AM to 12:00 AM
Saturday: Open 8:00 AM to 12:00 AM
Charlotte / Fort Mill KOA
Get Google Directions