Local Area Attractions Near Casper KOA Journey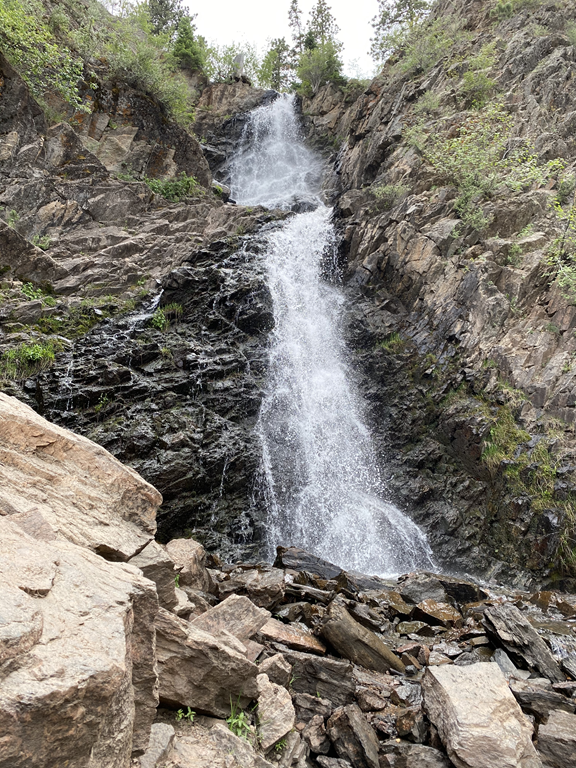 Rotary Park
Garden Creek Falls in Rotary Park at the base of Casper Mountain is one of Casper's most treasured spots. Easily accessible and a starting point for some of the area's best hiking, watching the clear water cascade into a mountain pool is a foolproof way to remind yourself why you love nature. With multiple picnic tables, iron foot bridges and a gazebo, the park is an ideal spot for a picturesque afternoon. It only takes a few minutes to hike from the parking area to the base of the falls, but many visitors pack a picnic lunch and make an afternoon of it. Sitting among the aspens and ponderosa pine, it's easy to forget that you're just a few miles from the heart of the city. After you've soaked in the views of the waterfall, lace up your hiking boots to explore more of the park's scenic wonders. The 4.5 mile Bridle Trail begins at the base of the falls and features spectacular views of the Casper area below. Reaching Split Rock is a badge of honor for locals and visitors alike. Along the way, you'll encounter scenic overlooks, blue grouse, deer and an occasional cabin. The trail is well-maintained, well-marked and kid-friendly. In fact, the Bridle Trail has been named one of the top hikes every kid should take at least once by Red Tricycle. New "lookout" platforms are the most recent additions to Rotary Park. Though steep, the trail to these platforms offers families with children a chance to "scale" the mountain. They also create magnificent photo opportunities that are sure to result in your favorite vacation selfies.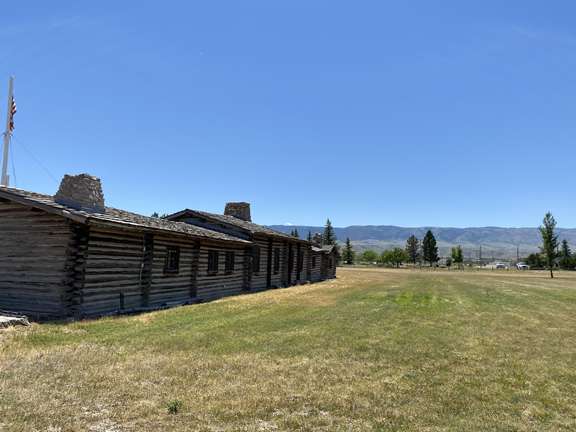 Fort Caspar Museum
Tour a reconstructed 1865 military post located at a major river crossing on the Oregon, California, Mormon Pioneer, Pony Express, and transcontinental telegraph trail corridor.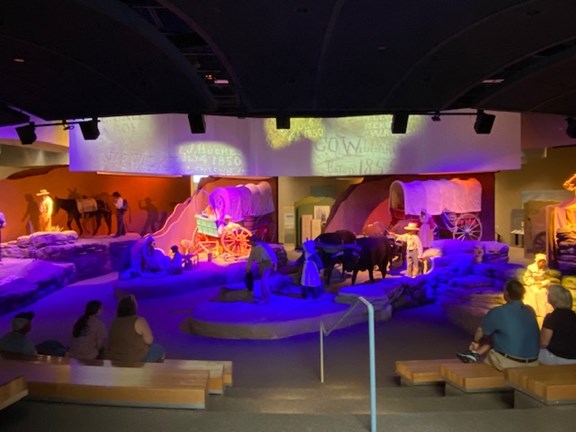 National Historic Trails Interpretive Center
Overlooking the North Platte River, this unique facility tells the story of America's westward expansion through the Trails Center's interactive exhibits and multi-media presentations. Nearly 500,000 people traveled the Oregon, Mormon, California and Pony Express Trails between 1840 and 1870 and they all passed through Casper. Experience history! web site .
Independence Rock
On any summer evening in July, 1853 hundreds of emigrants could be found swarming all over Independence Rock, chiseling messages to others following behind. Many of the emigrants arrived here on the fourth of July, and that was cause for celebration. Pies were baked and revelry was shared. Please visit and see our names carved in the rock. (45 minute drive from the Campground).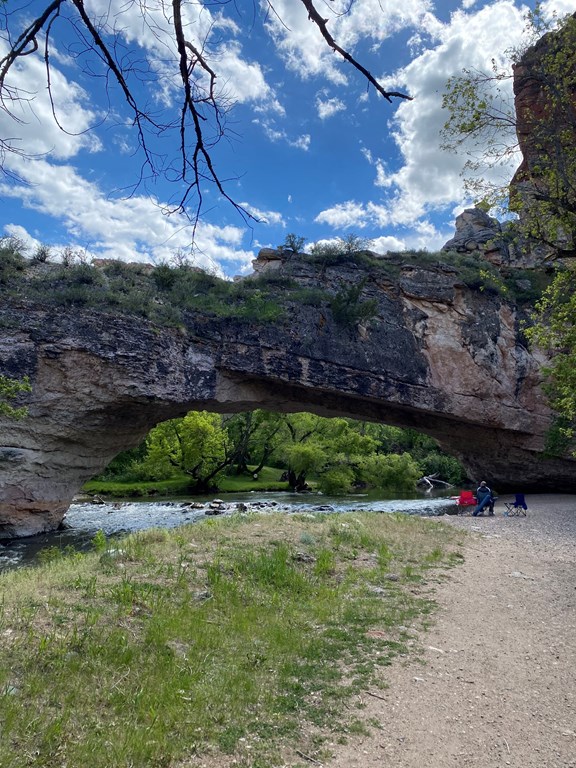 Ayres Natural Bridge
Take some time to visit one of Wyoming's first tourist attractions, the Ayres Natural Bridge. More info can be found in the link provided.
Local Area Recreation Near Casper KOA Journey