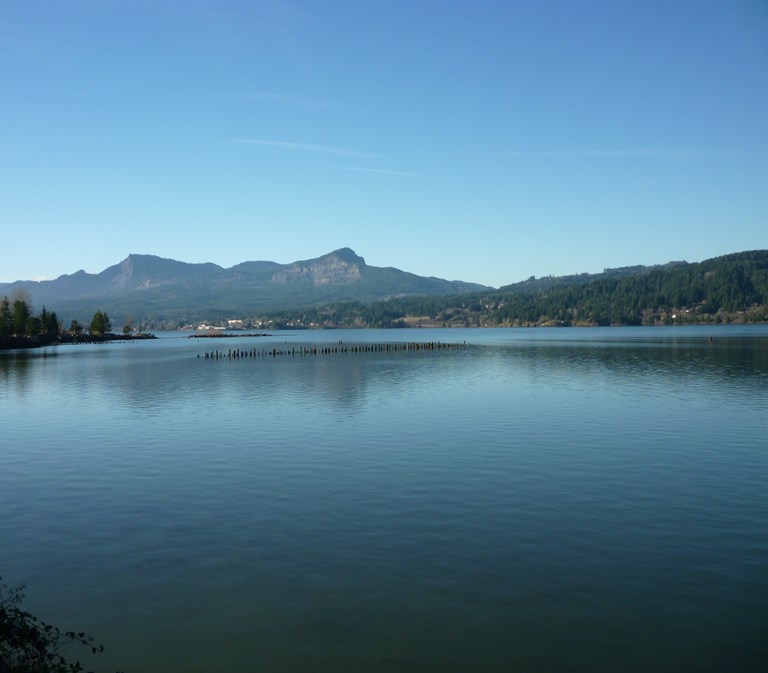 Local Area Attractions Near Cascade Locks / Portland East KOA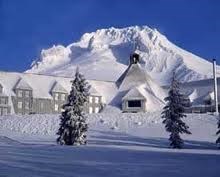 Timberline Lodge Skiing Area
Come enjoy some of the most pristine ski conditions in the world. 
Timberline Lodge was built in the late 1930's, this National Historic Landmark sits at an elevation of 5,960 feet.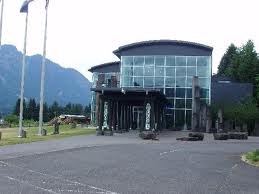 Columbia Gorge Interpretive Center
Surrounded by dramatic basalt cliffs, the Center is situated next to Rock Creek Cove on a 10-acre river view site. Learn of the enormous resources provided by the river: salmon, timber, hydroelectric power, and a chain of ports, sustaining shipping and trade. See how in the 20th century, economic growth and diversified development chart the present and shape the future of this unique environment.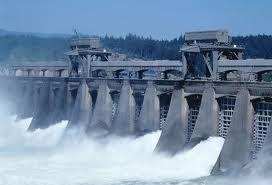 Bonneville Dam and Fish Hatchery
See Bonneville Dam, a National Historic Landmark, and Bonneville Fish Hatchery, home of the 10 foot sturgeon named Herman. A fun and free place to take your family where you can see lots of history and fish! Take self guided tours through each location or call ahead for guided tour information.
Bonneville Dam
Cascade Locks, OR 97014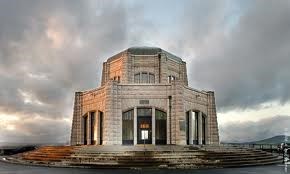 Vista House - National Historic Landmark
The view from Crown Point is one of Oregon's most beautiful and inspiring sights. It was officially dedicated on May 5, 1918, as a monument to the early pioneers of Oregon.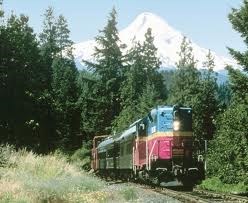 Mount Hood Scenic Railroad
The railroad offers charters and daily trips. Built in 1906, the train is a link between two of The Oregon Trail's most spectacular natural wonders -- the awe inspiring Columbia River Gorge and the foothills of dramatic, snowcapped Mount Hood, the state's highest peak. 1-800-872-4661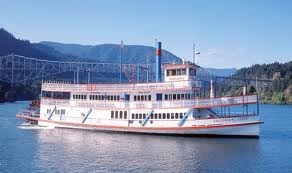 Columbia Gorge Sternwheeler
River cruises, charters and dinner cruises. Experience the beauty of the Columbia River Gorge National Scenic Area from the decks of the historic stern-wheeler Columbia Gorge. 1-800-643-1354

Columbia Gorge Premium Outlets
Located east of Portland off I-84 at Exit 17, find an impressive collection of 45 name-brand outlet stores . 1-503 -669-8060

Golf
Enjoy a game of golf at either Skamania Lodge Golf Course in Stevenson, Washington or at Indian Creek Golf Course in Hood River, Oregon.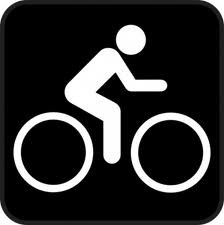 Biking
Post Canyon in Hood River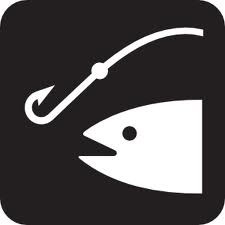 Fishing
Fishing in the Columbia River Gorge is World Class. From Steelhead and Salmon on the Sandy, Salmon, Hood, Deschutes and John Day Rivers in Oregon and Klickitat, White Salmon, Little White Salmon, Wind and Washougal rivers in Washington, to trout fishing on The Deschutes River. The Columbia River has more Sturgeon than any other river in the world. Contact local outfitters for details, or visit Oregon and Washington websites at www.dfw.state.or.us or www.wdfw.wa.gov.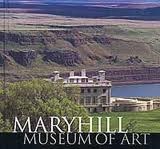 Maryhill Museum of Art
Maryhill Museum served the Pacific Northwest as the major cultural resource in the Columbia River Gorge region. Each year, thousands of visitors from all over the world come to enjoy the collections, the setting, and a variety of special exhibitions, workshops and events.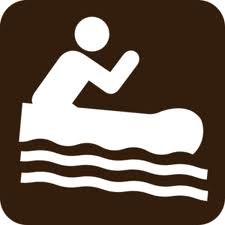 White Water Rafting
Numerous White water adventure companies on the Deschutes, McKenzie, Umpqua, White Salmon, Klickitat River.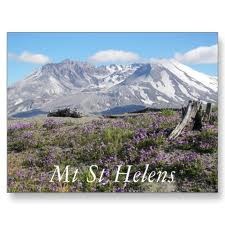 Mount Saint Helens Volcano Viewpoint
Mount St. Helens is an active stratovolcano located in Skamania County, Washington, in the Pacific Northwest region of the United States. It is 50 miles northeast of Portland, Oregon. The volcano is located in the Cascade Range and is part of the Cascade Volcanic Arc, a segment of the Pacific Ring of Fire that includes over 160 active volcanoes.Mount St. Helens erupted on May 18, 1980, at 8:32 am PDT, the deadliest and most economically destructive volcanic event in the history of the United States. A massive debris avalanche triggered by an earthquake measuring 5.1 on the Richter scale, caused an eruption, reducing the elevation of the mountain's summit from 9,677 ft to 8,365 ft and replacing it with a 1 mile wide horseshoe-shaped crater.
Columbia River Highway - Water Fall Area
Columbia River Highway between Crown Point and Dodson, is a scenic highway built from 1913 to 1922 through the Columbia River Gorge. As you wind through this historic area, you'll be able to view five different waterfalls cascading over the walls of the gorge. Along the way, there are also picnic areas and hiking trails for your enjoyment.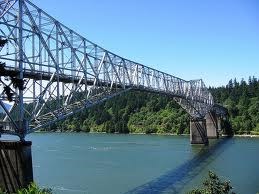 Bridge of the Gods National Historic Site
The Bridge of the Gods is the third oldest bridge on the Columbia River. It plays a major role in the Pacific Crest Trail by linking Oregon and Washington states.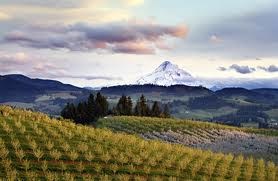 Hood River Vineyards
Hood River Vineyards offers wine tasting and tours.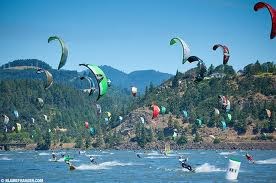 Sailing/Windsurfing/kiteboarding Area - Hood River
"The Gorge" - a virtual household word to wind surfers around the world. Majestic mountains, lush green forests and sheer rock walls rising above the river provide an incomparable combination of natural beauty for sailors, wind surfers, and kite boarders alike. The unbeatable combination of river currents and nearly constant winds has quickly made the Columbia Gorge the most popular wind sport site in North America.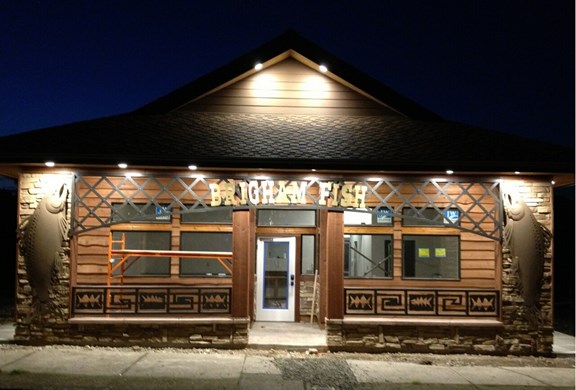 Brigham Fish Market
New Fish Market in Cascade Locks with fresh fish for sale as well as a restaurant serving fresh fish & chips, dips, shrimp cocktail and more!
681 WaNaPa
Cascade Locks, OR 97014
"Gorgeous Skies"
Be sure to look for Gorgeous Skies.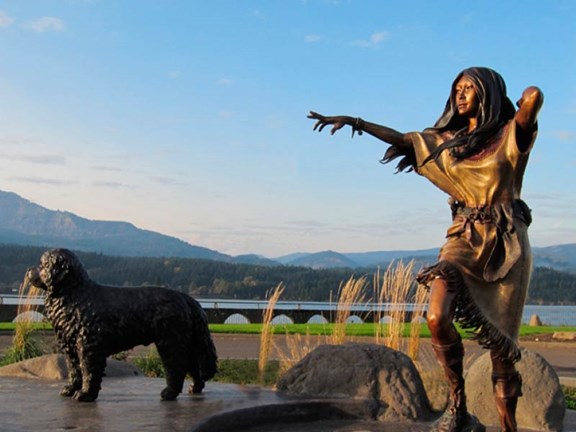 Soderberg Studios
As one of the first women to own a bronze foundry in the United States, Heather Söderberg's sculptures have earned her regional and world wide attention. Come visit her the next time you are in beautiful Cascade Locks, Oregon.
96 WaNaPa St
Cascade Locks, OR 97014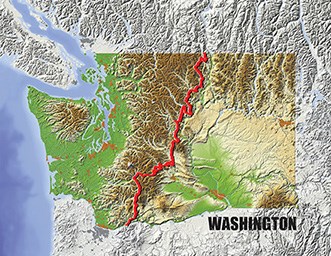 washington Backcountry Discovery Route
This 575-mile route thoroughly explores the Cascade Mountains beginning in Stevenson, WA and making it to the Canadian border at Night Hawk.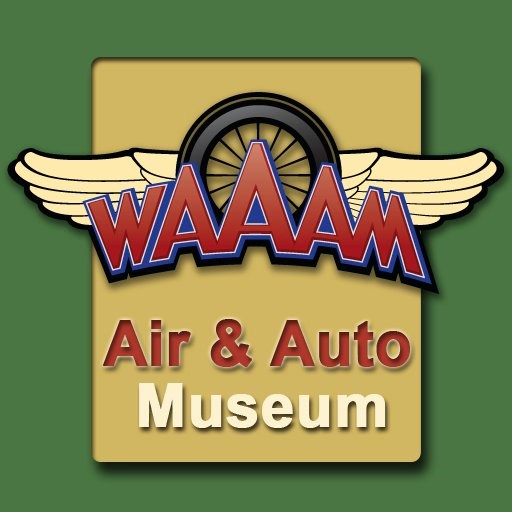 WAAAM Air & Auto Museum
Step back in time with the Western Antique Aeroplane & Automobile Museum. The museum collection is housed in over 3.5 acres of indoor hangar facility. Plan to spend at least an hour or two to get an idea of what is here. For the enthusiast, a day can be too short to see all of the cars, planes, motorcycles, military vehicles, and more. Listen to the stories, talk to a docent, recount your own memories. Have kids? Enjoy the hands on children's area (with adult supervision of course).
Gift Shop, snacks, lounge and restrooms on site. Wheelchair and walkers available on a first-come-first-serve basis. Pets are not allowed.
1600 Air Museum Rd
Hood River, OR 97031