COVID-19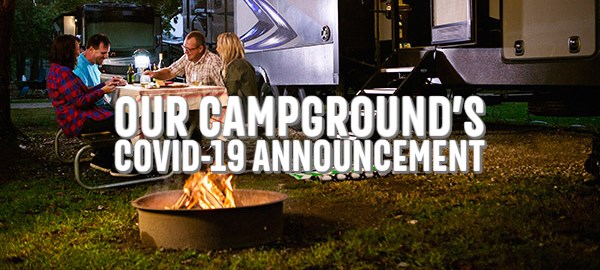 Due to the recommendations from the CDC, we have closed all of our lodging, bathhouses, laundries, fitness center and hot tub at this time.
OUR OFFICE IS CLOSED, BUT WE ARE ANSWERING THE PHONES FROM 9 AM – 5 PM DAILY. IF YOU NEED PROPANE OR OTHER ITEMS FROM OUR STORE,
PLEASE CALL 417-334-4414.