Benton KOA Journey Recreation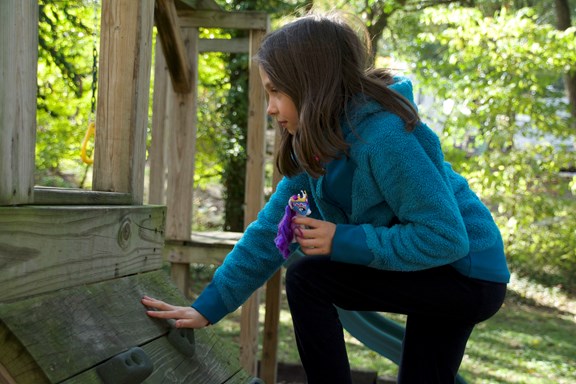 Playground
As a child your imagination is unlimited and your creativity has no boundaries. To help you through the many amazing adventures you'll invent as a child, we present our playground. Swing through the air, speed down slides, battle to keep your balance and well, just have fun!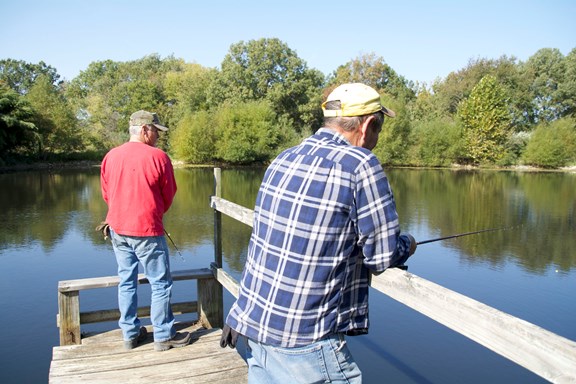 Fishing Pond
You won't mistake our fishing ponds for the filming location of Discovery Channel's Deadliest Catch but there is no question we'll provide a great experience. Grab a rod and create memories with the family as you compete to catch one of our many species of fish.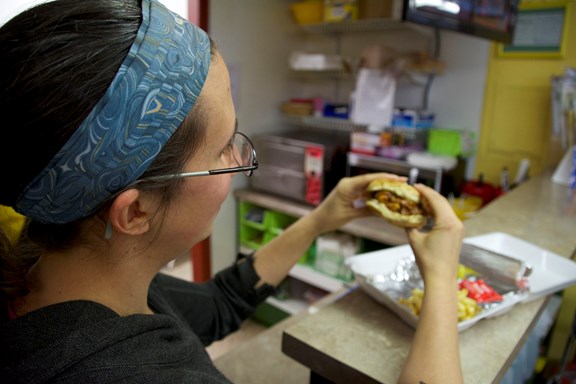 Karen's Cafe
We know the road can be long and the last thing you want to do when you arrive late at night is prepare a meal for the family. Sure, you could unhook the car you are towing and head into town for a bite to eat or try to navigate the pop-up through the local drive-thru. For those who appreciate convenience though, we present Karen's Cafe. Enjoy a hot meal without ever leaving the Benton KOA.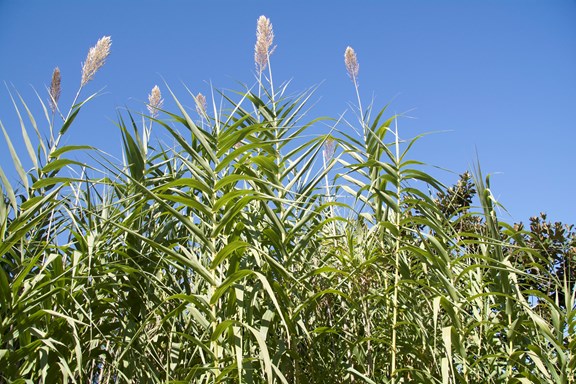 Natural Beauty
Endless opportunities to relax and enjoy nature wait for you at the Benton KOA. Many people don't notice the huge fishing pond located across the street alongside dozens of unique plants and flowers. Wander over there during your stay though and you'll be fascinated by bamboo and amazing African grass among others. Spend a day having a picnic or pitch a tent for amazing views.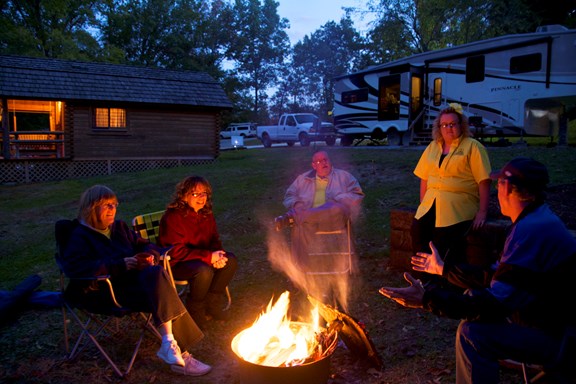 Campfires
Social networks used to be built around the campfire and millions of Americans still hold on to that legacy. There is something about the warmth of a fire, the taste of gooey marshmallows and the talk of the town that still captures and captivates our attention. Grab a bundle of firewood and join this ancient tradition.
Basketball
Lebron James has nothing on you. For as long as you can remember, the basketball courts of the local KOA Campground have been yours. Anyone who dares step onto the court will surely face a losing battle. It is for diehards like you and, well, pretty much everyone else, that we provide our court.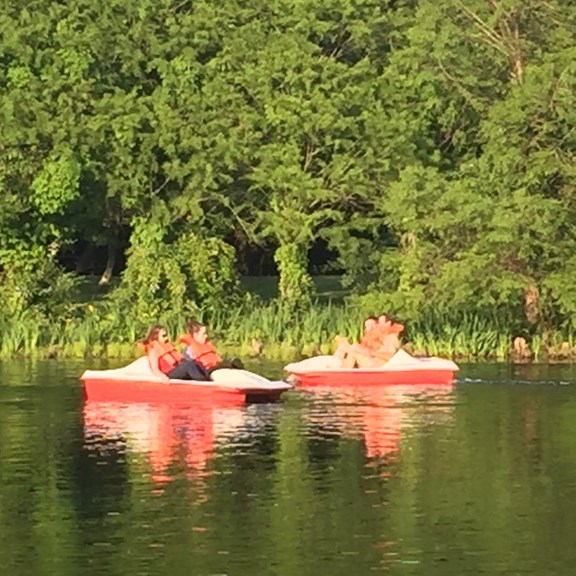 Paddle Boats
Take the whole family out for some enjoyment. One hour of fun for just $5.00.
Ice Cream
We now have hand dipped ice cream. Get your cone, cup or sundae at the office during business hours. We have pints you can take back to your rig.