Benbow KOA Holiday Campground Blog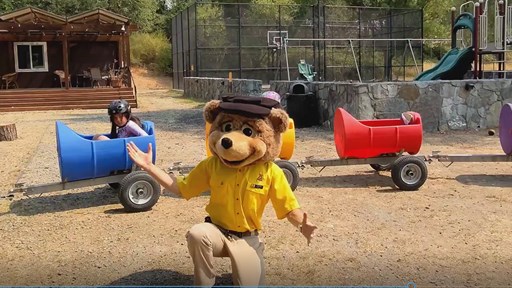 9/2/2021
Our general manager, Justin Legge, joined the Benbow KOA in April of 2021. Justin's lodging/camping experience, enthusiasm, wealth of knowledge about Humboldt County and his understanding of our giant redwood forest environment makes him a perfect match for Benbow KOA Holiday . As a special perk for...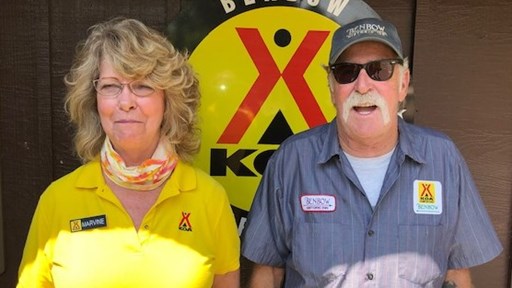 8/24/2021
Marvine and Mike Dixon have come from their most recent workcamp jobs in Arizona and New Mexico to the gateway to the Avenue of the Giants. Marvine brings years of experience in Human Resources and administrative operations to the Front Desk at the Benbow KOA, greeting guests, handling check-in's...
8/24/2021
We are pleased to introduce our guests to Sheila Piala, our new front desk supervisor who joined our team this spring, 2021. Coming from her position as manager of a high-end, boutique resort hotel in Ojai, Ventura County, Sheila has vast experience with guest services and front desk administration....
8/23/2021
This summer (2021), Benbow KOA was pleased to welcome Juan Antonio Aguilar Medina as part of our front desk KOA team. This 22 year old, Universidad International UNINTER student from Cuernavaro, Morelos, Mexico is a talented, young man enjoying his second summer in the United States as a J-1 worker....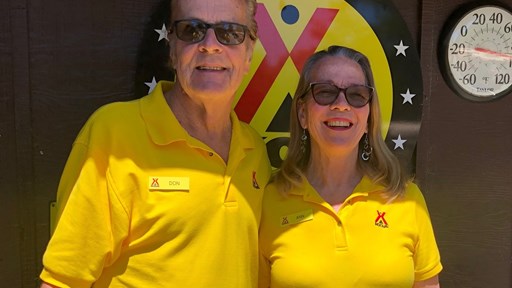 8/23/2021
Workcampers are an important source of labor for many campgrounds and RV resorts around the U.S.A. Benbow KOA searches out couples who can support the increased volume of vacation travelers during the summer season.As workcampers, Don and Ann Poyas came from their Gulf Coast Texas jobs to join the...