Local Area Attractions Near Pocatello KOA Pocatello Zoo
The Pocatello zoo specializes in wildlife native to the Intermountain West. Contact the zoo for information on animals, admissions, and special events. Lava Hot Springs
Lava Hot Springs are Idaho's World Famous Hot Springs and Olympic Swimming Complex. State Parks
Massacre Rocks
Bear Lake
Local Area Recreation Near Pocatello KOA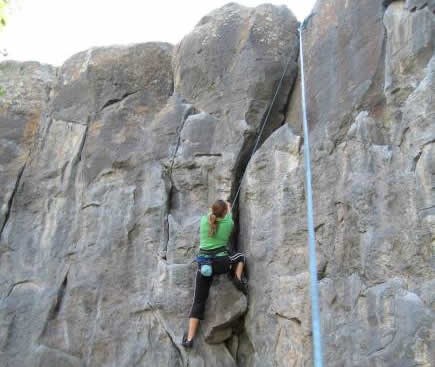 Rock Climbing at Ross Park
Relatively short basalt cliffs with perhaps 70 routes bolted. This is a great place for toproping or learning to lead. There are plenty of good faces and cracks.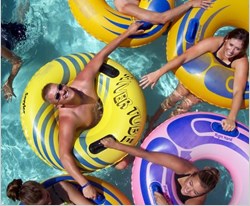 Ross Park Aquatic Complex
The Ross Park Aquatic Complex (RPAC) is more than just a pool! It is a community gathering place for kids of all ages to play, recreate and have an all-around fun time. The complex is a reflection of the wishes of citizens and civic leaders to provide for the well-being of the community by providing a positive summer recreational experience. 12:00 noon - 8:00 p.m. Saturday of Memorial Day weekend through Monday Labor Day weekend All hours are weather permitting 208-234-0472.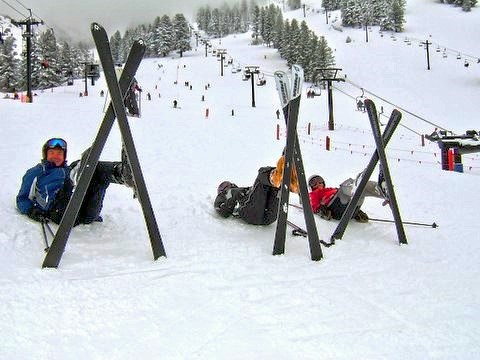 Pebble Creek Ski Area
Mount Bonneville, the highest mountain in the Portneuf Range, was formed as the range uplifted. The western slopes were left with steep grades while the eastern slopes rolled more gently towards Pebble Creek. In 1937, the U.S. Forest compiled a report classifying the eastern slopes of Mount Bonneville as superior for downhill skiing. Popular local folklore says that Averell Harriman had Mount Bonneville considered as a site for his Sun Valley, but found the road access to the east slopes too difficult. However, skiing on Mount Bonneville was destined to be. Some young Pocatello dare devils longed to schuss down powdery snow-covered hills on their wooden slats equipped with bear claw bindings. Skiing near Pocatello was born in 1947 when these men formed the Alpette Ski Club. They pooled their resources and purchased a portable New Sweden Rope Tow, installing it in "Ski Bowl" near the present day Forest Service amphitheater on Scout Mountain.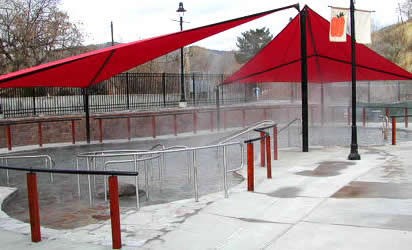 Lava Hot Springs
Lava's Hot Pools Relax in our World Famous Natural Hot Springs! Our New Pool is Open! Our Hot Pools are perfect for soaking your sore muscles after an exciting day of playing in Lava Hot Springs! Swim, Dive and Slide at Lava's Olympic Swimming Complex & Waterpark Watch Videos! - Buy Passes Online Our Olympic Pool and Speed Slides are open through for Labor Day weekend. Our Indoor Aquatic Center is open year round! Our NEW WATER SLIDES have a 60 foot vertical drop with a terminal velocity (max speed) of 38 mph! The free-form Olympic size swimming pool has 50 meter racing lanes and a dizzying 10 meter diving tower overlooking a 17-foot depth of clear, warm water. Our Olympic AAU World Class Swimming Pool with its 33-foot high diving tower won the National Gold Medal Award for its exclusive design.