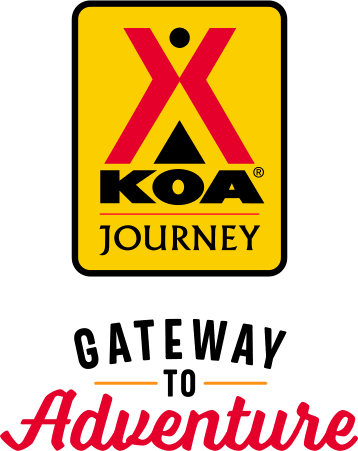 KOA Journey Campgrounds
KOA Journey campgrounds are the perfect oases after a day on the road. Whether it's along the way or a quick getaway, they've got you covered. Located near the highways and byways of North America with long Pull-thru RV Sites, they deliver convenience to the traveling camper. Pull in, ease back and take a load off.
KOA Journeys Feature:
Pull-through RV Sites with 50-amp service
Premium Tent Sites
Well lit after hours check-in service
Directions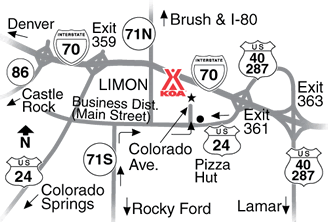 I-70: Exit 361 to US 24/Main St, west to Pizza Hut, turn right to KOA. All other highways, see map.
GPS: N39.264518, W103.672871
Get Google Directions
Aug 01, 2021
Friendly, clean and well managed.
Jul 25, 2021
We got the very last space available at the Limon KOA, and boy were we glad we did. It is one of the nicest KOA's we have ever stayed in. The spaces were just lovely and the grounds very well kept. Check in was accomplished quickly with a very nice young lady. We recommend this KOA to all campers and next time we'll make a reservation!! Thank you Limon KOA!!
Jul 14, 2021
The electrical hookup would not work at the tent site. The manager was very helpful in providing an extra extension cord to supplement the cord I had.
Jul 14, 2021
Very nice desk girls. Campsite felt safe and secure. Traveling alone with my dog. Nice park
Jul 12, 2021
Ended up getting in late, so didn't get to enjoy many amenities. Tent camping. Was able to get the tent up quickly, and the sand lot was very convenient (had been camping in rocky soil, so the stakes going right in was huge). Bathrooms were acceptably clean. Some of the neighbors were noisy, but can't be helped. Great location, may use again on next vacation.
Jul 12, 2021
Clean bathrooms, but could be more handicapped accessible.
Jun 22, 2021
We just stayed one night, but it was great. The tent sites have really thick small gravel beds which make for a nice surface for your tent.
Jun 20, 2021
Stayed on 6/12 and on 6/19/2021. First night we tent camped. Gave us enough room to put up a large tent and smaller one. Second stay we had a cabin with small tent outside. We really liked both dog parks and the kids loved the pool. The area is clean, showers and facilities are nice. Will stay again next trip to Nebraska.
Jun 16, 2021
This was a convenient overnight stop on our way to Denver and it was really enjoyable! It was lovely to have a pool and showers and the staff were all so amazing and friendly, it was easy to feel welcome there! Nice and quiet overnight too. The women's restrooms were almost completely out of toilet paper the duration of our stay but it was also pretty busy. Would stop off here again!
Oct 20, 2020
Very friendly, good men's room shower. Paper towel dispenser needs replacing.
Sep 28, 2020
Very friendly staff and great pizza.
Sep 19, 2020
Nice campground. Only drawback is the highway and train noise.
Sep 09, 2020
The RV part seemed fine and the owner/manager was nice but we were in a tent and the site we were given was terrible. Nothing but a small corner of deeply rutted dirt. We slept in our car.
Sep 03, 2020
Alot of traffic and noise (like cars racing and hooting and hollering) on side road next to campground at all hours of the night. Campground employees all very nice.
Aug 19, 2020
It was great! The site itself, the staff and everything about it was top notch!
Aug 17, 2020
Nice stay, clean place, clean bathroom, friendly staff, thanks
Aug 13, 2020
Great campground, friendly staff. Made space for us on a busy weekend. Clean bathrooms as is usually the case in a koa. Have stayed here previously when driving through the area and will plan to come back.
Aug 13, 2020
We Stopped here on our way back from a cross country road trip and it was not our favorite KOA and we have stayed at ALOT of them. It's pretty Urban and directly beside I-70 Highway which is loud and busy all the time so tent camping is not ideal here. Over all as a KOA I was unimpressed but if you just need a place to stop it will work.
Aug 07, 2020
The tent site was a bed of mulch next to a construction site as they were laying down an asphalt road within 5 feet of the campsite. Smelled terrible and the quip meant was loud. About the last things I want when we go camping so we just left and didn't even ask for our money back. Waste of time and money.
Aug 01, 2020
Facilities and staff were good. No suggestions for improvement. My problem was that I was tent camping and did not realize the site was so close to I 70. Didn't make for a good sleep. May show up again some day with ear plugs and blindfolds.
Aug 01, 2020
Tent spots are closest to the interstate so there is road noise all night FYI. Bathrooms could use an exhaust fan to vent the steam out. It was so steamy in the morning from someone's shower it was unsable until it cleared out after opening the door 20 minutes later. Overall not a bad place to stop but I would look for a quieter campground next time.
Jul 26, 2020
The location is too close to the highway. The facilities could have been cleaner and there did not seem to be much of an effort to mitigate the COVID threat. When checking in I had to get way closer than necessary to other customers and staff. One staff member removed their mask while 3-4 ft away from me. The staff member that took my reservation and checked me in was very friendly.
Jul 23, 2020
Pancake breakfast was awesome
Jul 18, 2020
Kirstin is great! So helpful. I stayed about a month ago when heading south from Washington to Texas. My brother just made the trip from Texas to Washington and I booked his stay there and he loved it. So clean, peaceful, and quiet. Thanks again for another great stay.
Jul 17, 2020
Our stay was great! Kerstin was awesome as qell as the other ladies at the front desk. I had one slight issue and Kerstin stepped right up and handled it for my mom and I. I will definitely recommend and will be back.
Jul 12, 2020
As far as KOA Kampgrounds go it was what you would expect clean & friendly. It is very close to the freeway. If you are worried about Covid-19, then avoid this place. There were zero precautions in place: no social distancing, no masks, no anything. For a place right on the freeway with a mix of people from every state in the union on a nightly basis I was surprised by their lax approach.
Jun 29, 2020
Tent camping for 1 night. Tents on outer row, and facing I-70 and with unlevel ground freshly poured with uncomfortable to walk on very rocky dirt. The place felt and looked like a construction site. No running water at outdoor sink station. Been camping at KOAs each night and this one is as barebones as could be. Got in after hours so did not interact with anyone who works there.
Jun 23, 2020
We had no water on our tent site so had to use one on an empty site next to us. The tent site did not have any sand, mainly gravel. The road noise was horrible so I wouldn't recommend this location for tent camping. No one in the office was wearing a mask or following COVID 19 precautions recommended by the CDC.
Jun 19, 2020
Manager very friendly & helpful. Clean, organized place. The tent gravel was too loose for staking vs. the high winds. My neighbors & I had to use cords, ropes, etc. to hold our tents. We all agreed the strongest, most persistent winds- that didn't allow for good sleep with noise & major tent deformation.
Jun 07, 2020
Little bit of highway noise otherwise it's great
May 19, 2020
We will be back, very polite and helpful folks..We had a great spot This is now on our favorite places to stay list..
Sep 24, 2019
Facility was very clean. The staff was friendly and helpful.
Sep 12, 2019
Under construction, the only trees were dead or near dead. No barriers between tent sites. Bathrooms were clean however
Jul 27, 2021
Great place but expensive. Very clean and great customer service.
- Shelli Stephenson on Google
Jul 24, 2021
Awesome facility very clean and well setup spots.
- John Keady on Google
Jul 20, 2021
Nice and friendly park
- Fannie Baker on Google