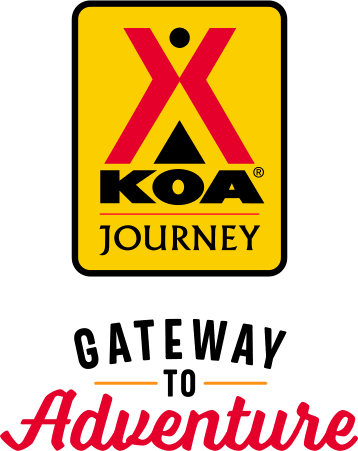 KOA Journey Campgrounds
KOA Journey campgrounds are the perfect oases after a day on the road. Whether it's along the way or a quick getaway, they've got you covered. Located near the highways and byways of North America with long Pull-thru RV Sites, they deliver convenience to the traveling camper. Pull in, ease back and take a load off.
KOA Journeys Feature:
Pull-through RV Sites with 50-amp service
Premium Tent Sites
Well lit after hours check-in service
Directions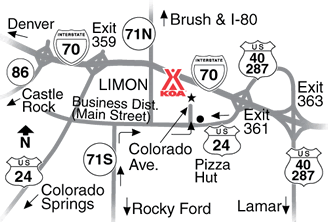 I-70: Exit 361 to US 24/Main St, west to Pizza Hut, turn right to KOA. All other highways, see map.
GPS: N39.264518, W103.672871
Get Google Directions
Nov 22, 2020
Just an overnight passing through Limon. Check-in was extremely smooth and efficient. Park was very clean and all ares seem very well kept up. Would certainly stay again if passing through.
Nov 13, 2020
Great place to stay. Easy in and out
Nov 12, 2020
This KOA is a great place to stay! Kirsten and the rest of the staff are amazing and go above and beyond to help with anything you need!
Nov 10, 2020
Except for noise from I-70, this was a good place to spend the night
Nov 07, 2020
Needs some improvement but the employees were friendly. Campsites were too close together.
Nov 07, 2020
Great stay! So pleasantly surprised to see a TV in my cabin. Thanks so much!
Nov 07, 2020
if you have hunting dogs, the rabbits will drive you and them nuts. Wild bunnies everywhere at night.
Nov 06, 2020
No problems.quiet.
Nov 03, 2020
Level site, all utilities worked, clerk very friendly. I had a small problem with a soap dispenser and she corrected it promptly. Showers were spotless and water temperature adjustable. Bathroom and laundry clean. This is a good place to stop for the night.
Nov 01, 2020
Easy access and good service
Nov 01, 2020
Surprised at how quiet it was given the proximity to the interstate.
Oct 29, 2020
The cabin was just what we needed for a safe, overnight stay during the pandemic. We also appreciated the clean bathroom.
Oct 28, 2020
2nd stay great people
Oct 28, 2020
Great spot, great people very friendly and helpful
Oct 27, 2020
We were very happy with the manager. Very accommodating especially with snow issues. Great personality. You can tell she loves her job. Will stay there again if we're ever back in Salina
Oct 24, 2020
Very nice — clean, quiet, friendly staff. Would stay again.
Oct 22, 2020
Saw some noticeable improvements since our last stay. Still a ways to go.
Oct 22, 2020
Lots of effort put into making every space nice, everyone had it's own tree and neatly defined space and amenities. The dog park is phenomenal. Staff was lovely. We'll stay there again
Oct 22, 2020
While the staff was friendly the campground itself was disappointing. I usually love the Journeys but this one I would not go back to. There was trash litter everywhere along with a lot of dog poop. We did check out the dog park but it was loaded with dog poop all over the ground. Dog poop on the sides of the roads within the campground too. A little cleaning and maintenance goes a long ways!
Oct 21, 2020
Very nice improvements since our last stay
Oct 21, 2020
Wonderful staff and accommodations.
Oct 21, 2020
Clean, well maintained campground. Sites close together, but plenty of room for slideouts. Staff super friendly and helpful. Easy access from highway. Although we did not use it, they had a great dog park. A good place for an overnight stay. We would stay here again.
Oct 20, 2020
Very friendly, good men's room shower. Paper towel dispenser needs replacing.
Oct 19, 2020
I only wish I could give 10 stars. Great staff, very accommodating, excellent site they placed us in knowing how long our rig was. And the largest and best dog park of any KOA we have been to
Oct 18, 2020
It was � great principle when the young lady explained what we was supposed to do and let us know about the water pressure , to leave the Faucet open a little so the lines won't freeze
Oct 17, 2020
Good place to stop along highway 71 or I-70 for an overnight and quick move out in the morning.
Oct 17, 2020
Perfect location on our route. Well laid out sites for pull throughs with towed cars
Oct 16, 2020
Best dog park across the country. Super nice people. Just stopping through only one night!!
Oct 16, 2020
Could do without the staff wearing "Trump 2020" masks. Kind of ironic!
Oct 15, 2020
came in for a night in early afternoon. Good wifi except not secure. Cable was great. Not the fanciest by far, but definitely doable and was clean and the reception/hospitality was friendly and helpful. .
Oct 14, 2020
Needs some work, a little more room between campers, maybe some grass like Glenwood Springs KOA
Oct 13, 2020
Pleasant staff and decent location- bathrooms weren't very clean.
Oct 13, 2020
Very friendly staff!
Oct 13, 2020
Extremely nice staff,
Oct 12, 2020
Picnic table was unusable due to bird droppings. Dog crap was left at sight.
Oct 11, 2020
This place has everything you need. It's clean and the staff is friendly. It simply feels more like a parking lot than a campground.
Oct 09, 2020
Friendly staff, quiet space away from highway.
Oct 08, 2020
We had never stayed at the Limon KOA before and weren't sure what to expect as it feels like you're out in the middle of nowhere! But the campground is pristine and we would definitely stay here again! It's one of the nicest KOA's we've been to and we stay at KOA often. Playground, beautiful flowers, level sites and huge dog park. Right on the highway and easy in and out. Very pleasant place!
Oct 08, 2020
Nice pull in spots, well maintained, Lean showers and restrooms. The staff was great. Definitely stay there again.
Nov 08, 2020
Just stayed for a night, friendly staff and clean park
- james copeland on Google
Nov 08, 2020
Great place to stay. Staff was great.
- Cathy Olvera on Google
Nov 03, 2020
Nice campground. Small town USA but not a far drive from Denver. The campground owner I dealt with was pleasant and helpful. The campground is maintained well. Easy on and off access to I 70. The area lends itself well to biking, walking and running. The Limon museum is a nice place to visit and the local grocery store is clean and well stocked. The water pressure is high so make sure you have a regulator or I believe you can buy one at the camp store. I will definitely stop here again.
- Vernon Grier on Google