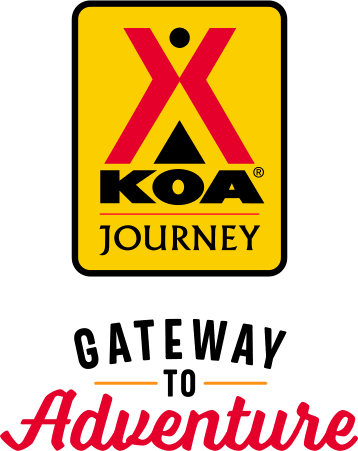 KOA Journey Campgrounds
KOA Journey campgrounds are the perfect oases after a day on the road. Whether it's along the way or a quick getaway, they've got you covered. Located near the highways and byways of North America with long Pull-thru RV Sites, they deliver convenience to the traveling camper. Pull in, ease back and take a load off.
KOA Journeys Feature:
Pull-through RV Sites with 50-amp service
Premium Tent Sites
Well lit after hours check-in service
Directions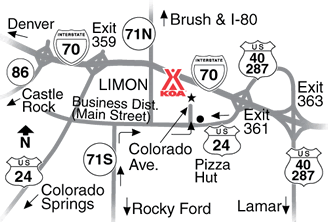 I-70: Exit 361 to US 24/Main St, west to Pizza Hut, turn right to KOA. All other highways, see map.
GPS: N39.264518, W103.672871
Get Google Directions
Sep 17, 2021
Staff was great, clean park. Convenient walk to Pizza Hut too.
Sep 17, 2021
Overnight stay in Sept 2021. Had a large pull-thru site. Had stopped at this location in 2015. Several places along this exit to eat have been added. There have been significant improvements to this KOA. Beautiful pool ( do not recall there being a pool previously. Dog Park big & most adequate. Staff friendly. Grounds nicely decorated. Would stay here in the future.
Sep 17, 2021
Nice camp and friendly staff but road noise.
Sep 16, 2021
Stayed one night, was very nice. Would stay there again.
Sep 15, 2021
This was a one night stay while traveling. Sights were arranged well and grounds were well kept. No complaints. Easy on and off to I-70.
Sep 14, 2021
We had an excellent spot. Very nice campground and views are gorgeous! Very friendly woman that works there. Will definitely be staying there again.
Sep 14, 2021
cute campground. BIG dog park, nice pool, lots of doggie pots, easy to drive into sites, cable, updated campground, lots of landscaping, very pleasant & helpful Kirsten who does a little bit of Everything in the park to keep it going & who enjoys her work. Will camp here again. Such a Great improvement from 4 yrs ago when we last stayed!
Sep 14, 2021
Definitely not a big rig park, wayyy to tight. No street lights, unsafe at night. Lady in office very nice but campground needs major clean up.
Sep 13, 2021
Maggie at the front desk was very friendly and professional.
Sep 13, 2021
Nice park right off the highway. The bathrooms were clean and it had a great dog park.
Sep 12, 2021
This was my first of two stays at this campground. The staff was nice and friendly at check.
Sep 12, 2021
Clean campground, nice showers. Friendly staff
Sep 12, 2021
We really enjoyed the KOA at Limon. The sites were level. It had a great dog park. The check-in was fast and easy, and the staff helpful. I would definitely recommend it for overnight or an extended stay.
Sep 12, 2021
Very nice, clean and friendly..
Sep 11, 2021
I guess you could get used to the traffic noise and everything else was good.
Sep 11, 2021
The park was clean, quiet & the park hosts were friendly.
Sep 11, 2021
I came in late, having called ahead to check availability. Check in was easy, site were excellent and left first thing in the morning... I'll be back when I can stay longer!
Sep 11, 2021
Beautiful campground and super friendly and helpful staff. We'll be back next year!
Sep 11, 2021
Wonderful office staff and smooth check-in. Long pull-thru with a picnic table and no shade. In the mist of 5 highway's, not quiet. Pool looked beautiful, though we did not go in. Huge dog park, unfortunately it had a lot of dog poop left behind and smelled really bad. Good stopover for one night.
Sep 10, 2021
A nice stay right off I70. Campground was clean and well maintained.
Sep 10, 2021
Too expensive
Sep 10, 2021
Too Expensive !! Otherwise OK - nice staff and laundry
Sep 09, 2021
We haven't traveled this route through Limon in a couple of years. We were impressed by the upgrades to the grounds. Seems there is also an expansion in the plan. The only negative was we did not find a welcoming greeting when we checked in. We've never had another KOA or RV Park be disgruntled by our arriving early to the facility. It's too bad because we will probably an alternative.
Sep 08, 2021
I really liked the dog park. The park was very clean. We only stayed for one night on our trip so we didn't see much of the rest of the campground.
Sep 08, 2021
We stayed only one night. The park is the best KOA in our experience: easy egress/ingress, clean, spacious, . . .
Sep 08, 2021
Sites were a little close. Our picnic table was almost up against neighbors RV.
Sep 07, 2021
This park is convenient to I-70 and has good facilities. It is all level and mostly gravel. There is a large fenced dog park and the small pool looks very nice, but it was closed due to a previous day's storm when we were there. It was fine for a one-night stay with our 35' motorhome and toad.
Sep 07, 2021
Bathrooms smelled like sewage.
Sep 07, 2021
Very quiet campground even with its proximity to the main roads and highway. Even though it's a journey it could pass for a holiday.. Everyone is so friendly and the park is very clean. Strong wifi connection.
Sep 07, 2021
Nice place for an overnight stop. Wonderful staff, level sites with ample water pressure. The restrooms and showers could use a little TLC. We would stay there again.
Sep 07, 2021
We were greeted with a very friendly lady. They were very helpful in directing us. The park was clean & the facilities were immaculate.
Sep 05, 2021
We enjoyed our overnight stay in Limon. Our pull thru site had plenty of room for our tow car to stay hooked up. There is a Pizza Hut and Wendy's within walking distance. We filled our motorhome propane tank here. Everyone was super nice and helpful. The campsites were roomy. The entrance to the KOA is nice and smooth, no bumps or holes.
Sep 05, 2021
The lady upfront a real character loved her a lot I don't really care for P gravel tent sites though but it was nice we got rained on wasn't their fault lol
Sep 04, 2021
Great Koa to unwind after a long day on the road
Sep 08, 2021
The campground was clean. I loved the dog park. We only stayed one night on our trip so I didn't see much of the campground.
- Karen Bailey on Google
Sep 02, 2021
Needed a place to park a pickup and trailer for a week. They were very easy to work. Would use them again!
- Shelly Refsell on Google
Aug 29, 2021
Very nice and quiet stop over. KOA should be proud of this location. Anytime I'm in the area, I will stop.
- Cecil Goldsmith on Google