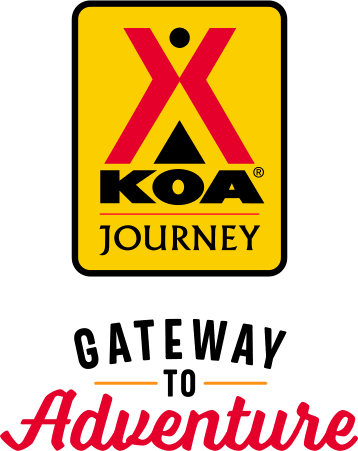 KOA Journey Campgrounds
KOA Journey campgrounds are the perfect oases after a day on the road. Whether it's along the way or a quick getaway, they've got you covered. Located near the highways and byways of North America with long Pull-thru RV Sites, they deliver convenience to the traveling camper. Pull in, ease back and take a load off.
KOA Journeys Feature:
Pull-through RV Sites with 50-amp service
Premium Tent Sites
Well lit after hours check-in service
Directions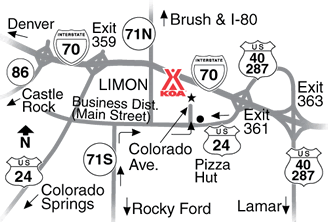 I-70: Exit 361 to US 24/Main St, west to Pizza Hut, turn right to KOA. All other highways, see map.
GPS: N39.264518, W103.672871
Get Google Directions
Jul 30, 2021
Cabin was HOT!!!
Jul 30, 2021
Easy to find, friendly Camp Host and friendly fellow campers.
Jul 21, 2021
I enjoyed my stay at this KOA. I had a cabin - it was very clean. I would like to visit this one again - my stay was a quick one.
Jul 16, 2021
Convenient, comfortable, friendly, affordable!
Jul 11, 2021
Cabin was quiet, comfortable, and clean. So pleased to have air conditioning, and not too far from bathrooms. It was a great choice for traveling with my dog who barks at every noise in a hotel room.
Jul 05, 2021
Very clean and friendly
Jul 05, 2021
I loved my stay here! We were in Kabin #3 and were so excited because there were a bunch of bunnies, including some babies who I think took shelter under the kabin (but never caused any sort of noise). As a pet bunny owner, I was really amused. But besides that, the bathrooms were super clean and the staff was really friendly. The AC was kickin' and most likely we will stay again on our way home.
Jul 03, 2021
Friendly Staff clean
Jun 30, 2021
Check in was fast and easy! The spots are a great size and the cabin my sister stayed in was fantastic as well!
Jun 26, 2021
I just love staying at KOA. I enjoy the cleanliness of the bath house/restroom, the convenience of the stay. I appreciate the friendliness of the service provided and the appreciative attitude of the staff even though I didn't get there in time to meet anyone. Thank You for everything.
Jun 25, 2021
Wonderful stay. Calm , peaceful and cut from the outside world for a couple of days.
Jun 21, 2021
Staff was so friendly and nice!
Jun 13, 2021
Awesome renovations Very nice Will stay again for sure
May 25, 2021
Had community emergency and staff made sure we were safe from the tornado threat.
May 12, 2021
ROAD noise was terrible! Everything was clean and tidy but we did not sleep well due to the noise.
Apr 29, 2021
We're always glad to stay here. We usually have a camper, but this time we stayed in a cabin. Very clean. Would stay again.
Apr 04, 2021
Kirsten was an amazing host! I loved her energy & welcoming spirit! She was able to help us upgrade to a cabin after a super long day of driving quickly and with all the empathy in the world! She is what made our stay so awesome! We also really appreciated the high water pressure and consistent temperature of the showers!
Mar 11, 2021
Nice and clean, awesome dog park. Only suggestion would be a water spigot for the dogs.
Mar 02, 2021
Have stayed here twice now and very pleased each time. We were upgraded to the big cabin and stayed toasty warm thanks to the heaters being turned on before we got there—which was much appreciated! We will definitely be returning in the future.
Jan 27, 2021
We've stayed there before and been very happy. Always stayed in warm months. Not this time. It's winter so I understand it will be a bit cold. The level of cold we experienced was unacceptable. We arrived at 6:00pm. Ended up leaving at 9:00 pm and finding a hotel room a bit farther down the road. The heater in the cabins is just way too small to heat the space to a fairly comfortable temperatu
Dec 08, 2020
Peaceful , Quiet and clean. Staff was efficient friendly and professional.
Nov 07, 2020
Great stay! So pleasantly surprised to see a TV in my cabin. Thanks so much!
Oct 29, 2020
The cabin was just what we needed for a safe, overnight stay during the pandemic. We also appreciated the clean bathroom.
Oct 03, 2020
WONDERFUL EXPERIENCE!! Amazing staff and beautifully quiet grounds!! Thank you for the experience!
Sep 28, 2020
Very clean cabin and well maintained facilities.
Sep 13, 2020
We were to stay in a tent but a early snow storm hit. We ask if they had a cabin available to use they had one do we freeze. Very nice cabin a great staff we loved the campground we would stay again
Sep 07, 2020
Fabulous people
Sep 02, 2020
Very friendly, clean nice campground
Aug 10, 2020
Absolutely amazing! We loved that our whole family got to be right next to each other in two cabins and the pull through. It was great for kids. The bathrooms were by far the cleanest campground bathrooms we have ever seen and the cabins were so cute! We loved that the pool and the playground were super family and kid friendly. We definitely want to come back here again :)
Aug 10, 2020
Another one of the camp grounds I stayed at on my cross country trip. Very nice campground. Clean cabin. Very nice and accommodating staff.
Jul 28, 2020
Nice place to stay and very clean.
Jul 21, 2020
I expect a very high level of cleanliness at KOA. That said, Limon was better than the average KOA. They even have a Pizza business! They make it fresh & then deliver it to your site. Nicely done.
Jul 20, 2020
Very friendly and helpful. The cabin And the park was Very clean.
Jul 11, 2020
My cabin was stifling hot. it was cooler outside. I was sleeping next to the air conditioning unit at 10pm when the electricity went out in my cabin. I went to the office to see if I could have some help. The young lady was talking to someone else and I informed her that the electricity was out. I waited on my front porch for 30 minutes then I brought out a twin mattress and slept outside
Jul 04, 2020
Staff were very friendly and helpful, and facilities were clean. A/C in our cabin didn't seem to work well and there was no toilet paper in the men's room in the morning.
Jun 23, 2020
Everyone on staff was friendly and inviting, the cabin we stayed in was perfect. Very nice pool and playground.
Jun 10, 2020
Wonderful! Bathrooms were so clean! Staff was incredible....we will definitely be back
May 28, 2020
Kristen was AMAZING she went above and beyond to help us.
May 25, 2020
I had a wonderful visit to the kao way, the staff was friendly and very polite, the grounds and buildings are well kept, and it is very clean! The showers are wonderful! :) I felt welcomed with open arms and will go there will gladly go there again and recommend it to others as well!
May 21, 2020
Very accommodating and friendly!
Apr 06, 2020
Beautiful and clean staff very friendly.
Jul 27, 2021
Great place but expensive. Very clean and great customer service.
- Shelli Stephenson on Google
Jul 24, 2021
Awesome facility very clean and well setup spots.
- John Keady on Google
Jul 20, 2021
Nice and friendly park
- Fannie Baker on Google