IMPORTANT ANNOUNCEMENT TO ALL VALUED KOA CAMPERS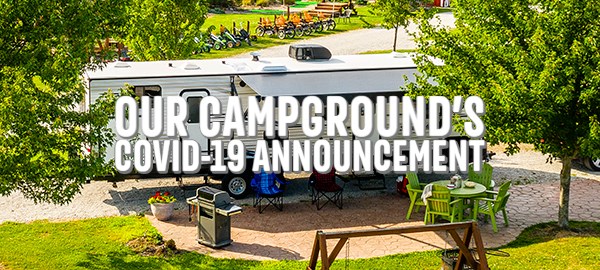 Attention Valued KOA Campers!
The state of West Virginia has not lifted the restriction on out-of-state guests camping at campgrounds. As of today, we are still following these mandates. We do not anticipate the out-of-state restriction to be lifted before May 26th. The state of West Virginia did announce yesterday, May 11th, the potential for opening cabins to out-of-state guests, on Thursday, May 21, with additional guidance that we MUST implement.
At this time, all out-of-state RV and tent reservations for arrival on May 20-May 25, that have not already been changed or cancelled, will be moved to Memorial Day 2021. You can change or cancel these reservations at any time. Please reply to your new confirmation email or call us at 800-562-9497 to make any further changes. WV residents and cabin reservations will be contacted by Friday, May 15th with more information. We will open the 2021 calendar on Monday, May 18th at 10am.
We will continue to monitor the information the state gives us and as soon as we are aware of any new updates, we will update you our Valued KOA Camper!