Local Area Attractions Near Quebec City KOA Holiday
There is so much to see in Quebec city! Use our campground as a basecamp while you discover all the area has to offer.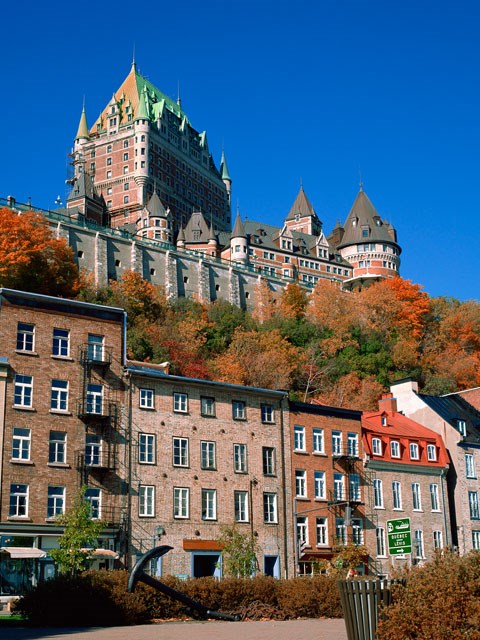 Old Québec
Designated a UNESCO World Heritage Site in 1985, Old Québec is the most intact fortified town north of Mexico, retaining its colonial architecture for over 400 years. It is the historic and cultural heart of Québec City, and the birthplace of French North America.Wander through Petit-Champlain, one of the oldest shopping streets in North America, and discover the historic gems found inside the walls, including the fortified walls and ramparts. Explore the shops and marina of Old Port, and soak in the atmosphere of the Plains of Abraham and Parliament Hill. Just a 15min drive away from the campground.
https://www.quebec-cite.com/en/old-quebec-city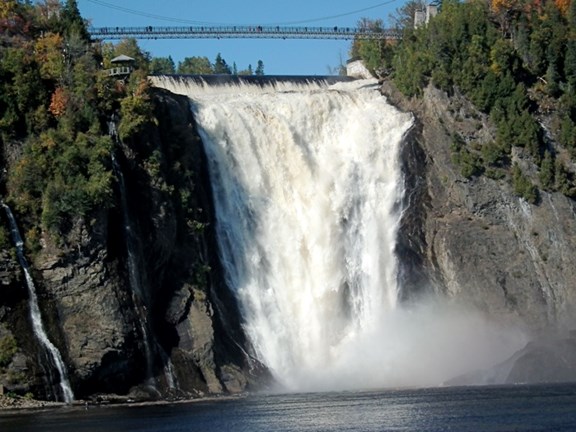 Montmorency Falls
Parc de la Chute-Montmorency is a few minutes from Québec City. Located between the river and the cliffs, it's one of the province's most spectacular sites. Montmorency Falls (83 m) dominates the landscape. https://www.sepaq.com/destinations/parc-chute-montmorency/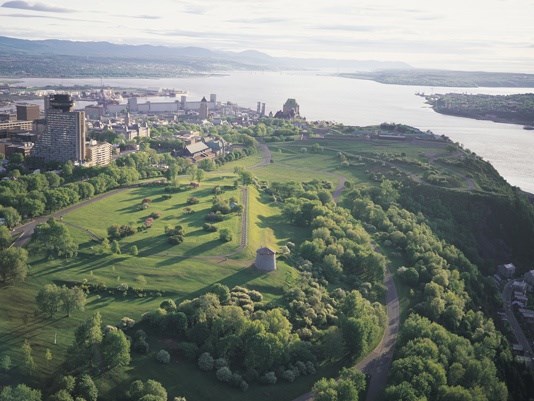 Plains of Abraham
History, culture and nature blend in perfect harmony on the Plains of Abraham in the heart of Quebec City. Enjoy a nice walk, stroll or picnic in the park.
Museum of Civilization
Musée de la civilisation has and will always strive to stand out as a premier museum both in Canada and on the world stage. Its creativity, like the performance of its artisans, is a Musée de la civilisation trademark. From the very first exhibitions put on by Musée de la civilisation in 1988 to the establishment of the Centre national de conservation et d'études des collections, its multidisciplinary teams continue to make groundbreaking contributions to museological practices.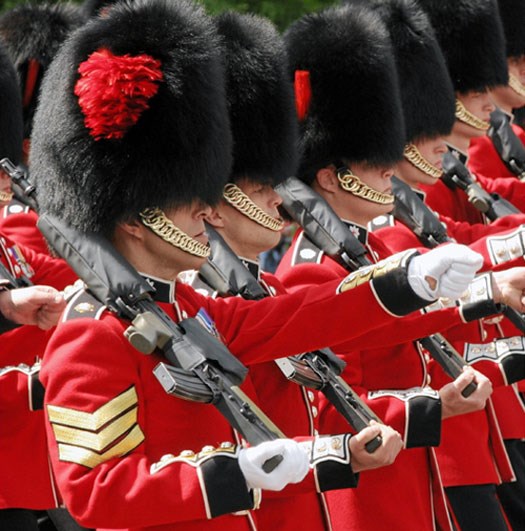 The Citadelle of Quebec (The Changing Of The Guard)
Everyday at 10am, from June 24th to the first Monday of September, the changing of the guard takes place on the Citadelle's parade grounds. The ceremony marks the arrival of new sentries to relieve those on duty at the Garrison.
A BRIEF HISTORY: The Changing of the Guard has been a tradition at the Citadelle of Québec since 1928, except for a brief hiatus between 1939 and 1945. The ceremony features soldiers of the Royal Régiment decked out in their scarlet regimental dress and bearskins as the "new guard" relieves the "old guard" after 24 hours of sentry duty at the Citadelle's entrance. It is based on the Changing of the Guard at Buckingham Palace and is the only such ceremony in the province—a must-see experience for visitors to Quebec's capital!