Reserve Now
Or Check Rates
Campground Amenities
Amenities Overview
Campground Amenities
50

Max Amp

80'

Max Length

Wi-Fi

Cable TV

Pool (5/22 - 9/7)

Snack Bar ($)

Propane ($)

Fishing

Firewood ($)

Pavilion

Bike Rentals ($)
Unique Amenities
Campground Activities
Medina Wildwood Lake KOA has many regular activities available to keep your whole family busy during your stay. Also in addition to the regular activities, we have themed weekends that can add additional fun to your stay. Please visit our events tab for more details on our themed weekends.
View All Activities
Campground Events
Listing
Calendar
Columbus Day Weekend
This is our last weekend of the season. Come join us for this holiday for some great fall events and some great specials in the store.

Pumpkin painting. Ages 17 and under.

Farmers market and wine tasting/sale (over 21 for wine tasting)

Children's candy bar bingo. Ages 17 and under.

Half price ice cream and snack bar.

Read More
Meet Your Hosts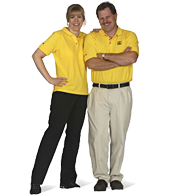 "Come to Medina Wildwood Lake KOA where GREAT family vacation memories are made."
"We embarked into campground ownership because it is a family-oriented business. Our three children work with us, so we are always together. Before, the kids were in daycare," says Rachel. "We are very proud of how we've been able to implement improvements to our park over the past six years and create a clean, family park."
"There is no business without the customer; providing quality customer service is our number one priority. We want our campers to leave with positive memories of great family experiences, and let others know about those experiences," says Rachel.
The Kaisers were already familiar with customer service through Rob's experience as the owner of a masonry business for 10 years. Rachel worked as an environmental engineering consultant for 10 years as well.
"We camped before we owned our campground. One year we went on a trip and stayed at many private campgrounds and saw that many of them were owned by younger families like us. We thought campground ownership looked like fun! When we got home, Rob saw a campground for sale in the newspaperand here we are!"
Besides camping and business ownership, Rob enjoys cars and 'anything with a motor'; Rachel loves to bake (while trying to not eat all of her creations) and crafting.