Reserve Now
Or Check Rates
Campground Amenities
Amenities Overview
Campground Amenities
50

Max Amp

40'

Max Length

Wi-Fi

Cable TV

Pool (5/25 - 9/5)

Propane ($)

Fishing

Firewood ($)

Pavilion

Bike Rentals ($)
Unique Amenities
Golf cart rentals
Laundry Facilities - with charge
Campground Activities
There's always something to do at KOA! Enjoy our planned activities or take a long hike on our woodland trails. Maybe you just want to relax at your site with family and friends. Whatever you choose to do, it's always a great day at KOA!
Campground Events
Listing
Calendar
Family Fun Weekend
Children's Craft. Ages 13 and under.

Candy bar bingo. Ages 17 and under.

Read More
Columbus Day Weekend
This is our last big weekend of the season. Come join us for this holiday from some great fall events and some great specials in the store.

Pumpkin painting. Ages 17 and under.

Bingo. Open to all ages ($)

Flashlight candy hunt. Ages 17 and under.

Read More
Meet Your Hosts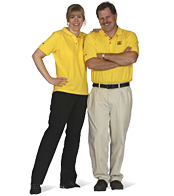 "Come to Houghton/Letchworth KOA where great family memories are made."
"We got into campground ownership because it is a family-oriented business. Our three children work with us, so we are always together as a family. Before, the kids were in daycare",says Rachel. "We have already built up a family oriented campground in Medina/Wildwood Lake, and look forward to building another family friendly park here in Houghton."
"There is no business without the customer; providing quality customer service has always been our number one priority. We want all of our campers to leave with positive memories of the great family vacations they have experienced at either of our parks, and to share these experiences with their friends and family," says Rachel.
We camped before we owned our first campground. Now that we have enjoyed our sucess in Orleans county, we look forward to creating a fun family campground in Houghton. Come and visit us soon !