Reserve Now
Or Check Rates
Campground Amenities
Amenities Overview
Campground Amenities
50

Max Amp

75'

Max Length

Wi-Fi

Cable TV

Pool (5/26 - 9/4)

Propane ($)

Fishing

Mini Golf ($)

Firewood ($)

Pavilion
Unique Amenities
Family-friendly campground
Game Room ($)
Grocery Store
Hayrides
Ice
Laundry
Military Clubs
Motorcycle Clubs
New 18-hole Miniature Golf ($)
Paddleboat Rentals ($)
RV Clubs & Rallies
RV Supplies
Special Accommodations
Tours (self-guided)
Campground News
WE'RE OPEN ALL YEAR!
At the Canton/East Sparta OH KOA, (also known as Bear Creek Resort Ranch KOA), we have Full-Hookup Sites, Camper Cabins and fully-furnished Deluxe Cabins with Cable TV and wireless internet by the month and are open all year. Phone 330-484-3901 for reservations.
Read More
Meet Your Hosts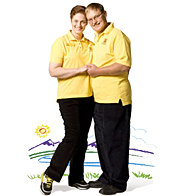 "There are all kinds of things to do here!""
Leo and Carol Soehnlen's restaurant created a need for a different kind of amenity-a KOA campground. They purchased a church camp in 1968 that hosted the restaurant and many family activities, and soon realized they needed a place for visitors to stay. This prompted Leo and Carol to build cabins, cottages, and RV sites, thus creating their KOA campground. "We developed the campground into a family recreational facility," said Carol.
One endearing quality of the campground is its close proximity to many tourist attractions. "There are all kinds of things to do including an Amish community, chocolate factory, the McKinley Memorial, as well as the most popular-the Pro Football Hall of Fame," added Carol.
Customer service is very important to Leo and Carol, and they attempt to influence their employees to think the same. "We encourage our employees to go out of their way to find the answer to any problems that arise. If they don't know the answer, they find someone who knows," said Carol.
The couple has four grandchildren they enjoy spending time with. Carol also enjoys cooking and landscaping, and because the campground is open year-round, Leo spends much of his time working