Unique Accommodations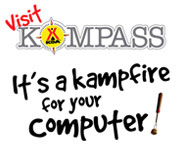 "The Airstream is both an object of architecture and one of design, both a technological and an aesthetic masterpiece, and a triumph of design for the people."
Roughing It Redefined
Variety is the spice of life. Camping at a KOA no longer means just tents, RVs, Camping Cabins, and Deluxe Cabins (Kottages, Lodges). Now, specified KOA Campgrounds offer accommodation in iconic Airstreams, lofty Tree Houses, cozy Cabooses, timeless Teepees and many other unique places to lay your weary head.
Airstream, an American Icon
KOA campgrounds across America are getting some new tenants, but campers need not be jealous of their shiny silver neighbors - the Airstream rigs are for rent!
Kampgrounds of America Inc. and Airstream Inc. are placing the company's most popular model trailers at KOA campgrounds around the country, letting travelers rent the recognizable trailers like hotel rooms.
Book a stay in one of these unique Lodging accommodations and enjoy a truly one-of-a-kind camping experience.
The Airstream experience is available today at the following KOA campgrounds:
Caboose
For railroad buffs or kids at heart you'll find meticulously restored cabooses from some of the Nations historic railway lines, such as Atchison Topeka & Santa Fe and Boston & Maine, dotted throughout the KOA system. All aboard!
Teepees, Yurts and Wall Tents
Camping in a teepee, yurt or wall tent is not like in days of old: not with water, electricity and a fire pit on site. So, while stretching out on comfy futons you and your kids can still relive the original sense of outdoor adventure in many of KOA's campgrounds.
Tree House
Sleep with the birds in a Tree House way above the ground. One- and two-room tree houses that sleep 4 - 6 are available at some campgrounds. Check with the KOA campgrounds listed below for tree house configuration and availability.