Reserve Now
Or Check Rates
Campground Amenities
Amenities Overview
Campground Amenities
50

Max Amp

60'

Max Length

Wi-Fi

Cable TV

Pool (7/1 - 9/30)

Propane ($)

Mini Golf

Firewood ($)

Pavilion
Unique Amenities
Families
Military Clubs
Motorcycle Clubs
RV Clubs & Rallies
Tours
Campground Activities
Activities near the campground include:
4 Golf courses within 5 miles
Lake Wylie for fishing and a ramp for your boat is 10 minutes away
Antique shopping in Fort Mill and Pineville within 10 minutes
Camp Thunderbird for kids http://www.campthunderbird.com
Read More
Meet Your Hosts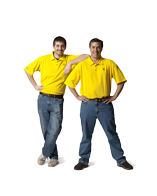 "There is always something new here, always improvement!"
John Trigg, the owner of Charlotte/Fort Mill KOA has been in the campground/RV industry for over 30 years. Before owning campground, Mr. Trigg owned and operated one of the largest RV dealerships in the Charlotte area. When the opportunity arose for John to become a campground owner in the mid-1980s, there was no hesitation. When approached by KOA in 2000 to convert to the KOA brand he jumped at the chance. In the campground industry, KOA is the gold standard by which all other campgrounds are judged. Not only was it an honor to have met that standard, but to be part of such a great organization keeps us reaching for that quality standard that KOA campers expect, says John.
Mr. Trigg, aided by a professional support staff currently handles the day-to-day management of the park. John likes  to concentrate his efforts on large annual projects such as jumping pillow installation, picnic shelters, lounge expansion, a pool cabana snack shack, and even a brand new camper registration building due to open in summer of 2015. Almost every year since becoming a KOA, weve made incremental changes in the layout and amenities that we are able to provide our guests, says John, There is always something new here, always improvement!
KOA customers expect the best, he continues, We aim to provide them the best! Being RV campers ourselves, we also provide camper convenience by having a gas station right on premises (including diesel), so rigs can fill up on their way out of the park. Our fuel prices are often less-expensive than what our campers may be used to paying in their home state. We also offer propane fill-ups on premises, as well a full service convenience store, sub shop, and even fresh-baked pizza. Also, Johns Place Bar and Lounge offers live music, karaoke, and weekly poker tournaments, depending on which evening it is.
Having raised several children, John is sensitive of their offerings for families. Whether its a quick dip in the pool, a few rounds of mini-golf or even a long bounce on the jumping pillow, we know that kids are at their best when they are busy and having fun! he says, We try to make sure that the activities available on our campground are engaging as well as physically challenging to kids. By the time the sun is setting and our weekend outdoor movies are playing on the huge blowup screen, the kids have not only had a great day but are also ready for a good nights sleep by the time the credits roll.
We are proud of our campground, both for our constant improvements and our convenient location to just about anywhere in the Charlotte area, says John, What we are most proud of are our excellent staff members, without whom none of this could be possible.
In closing, the Mr. Trigg welcomes you to Charlotte/Fort Mill KOA just below the heart of Charlotte - your home away from home.