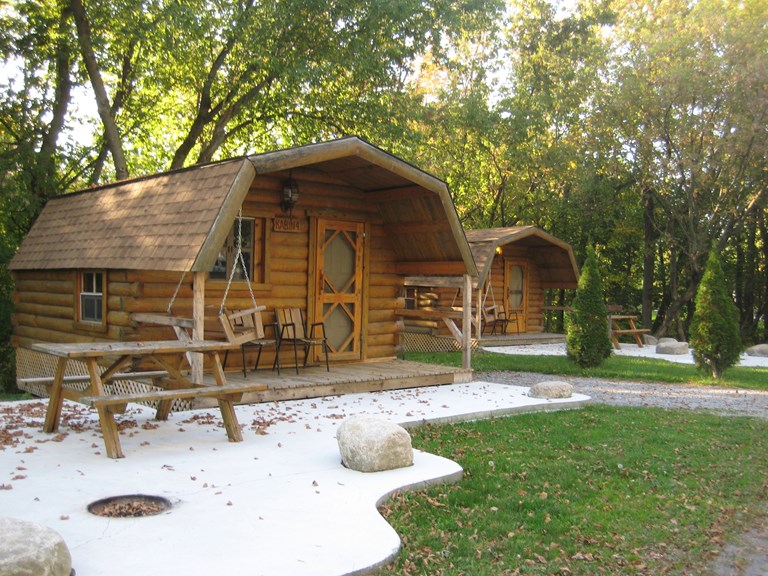 Montreal South KOA Site Types
Sleeps up to 4 people.
1 Bed-Bunk Bed Set
1 Bed-Full Bed
Bring Your Own Linens
No Kitchen
No Bathroom
No Pets Allowed
Save 10% at check out with Value Kard Rewards.
1 Room Camping Cabin (w/o Bathroom) One room Camping Cabins are located under mature trees,near the washrooms and playground. Each sleeps a max of four. (No Pets) Cabin Limits: One vehicle One Family (two adults two children)
*The picture shown is an example of a site type category and may not be the actual site reserved.