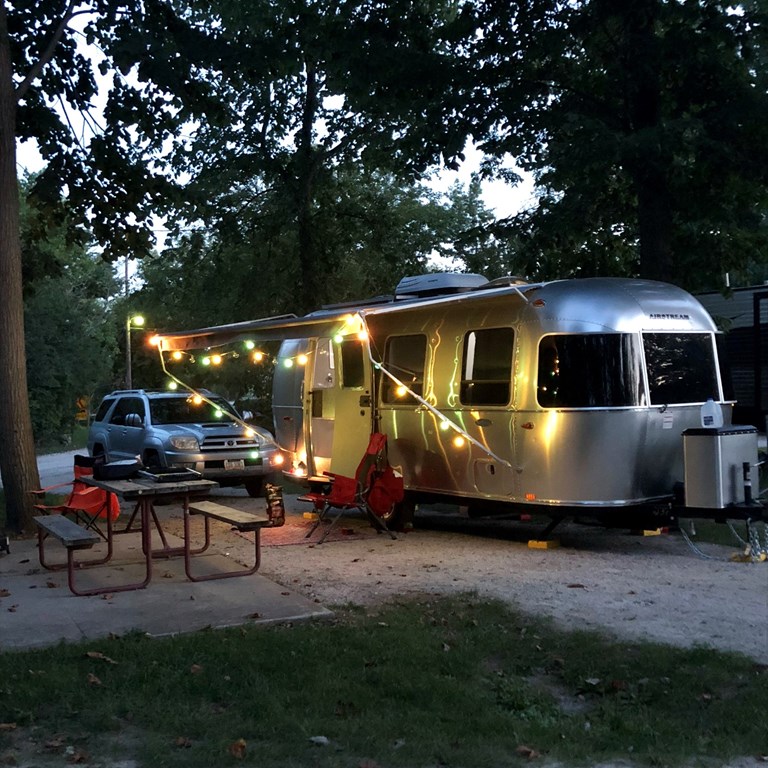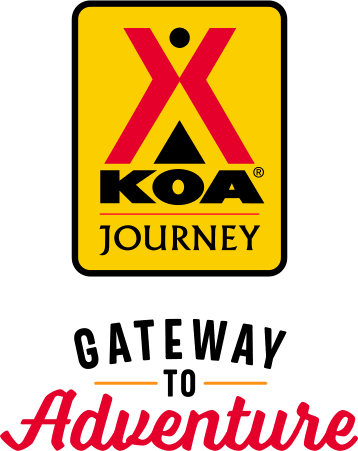 KOA Journey Campgrounds
KOA Journey campgrounds are the perfect oases after a day on the road. Whether it's along the way or a quick getaway, they've got you covered. Located near the highways and byways of North America with long Pull-thru RV Sites, they deliver convenience to the traveling camper. Pull in, ease back and take a load off.
KOA Journeys Feature:
Pull-through RV Sites with 50-amp service
Premium Tent Sites
Well lit after hours check-in service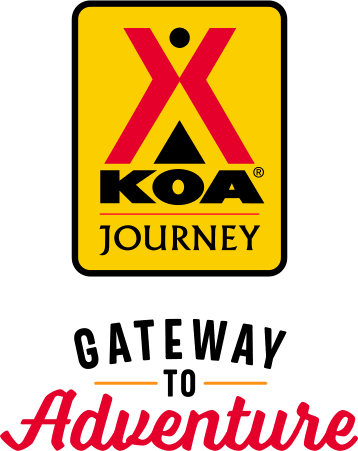 KOA Journey Campgrounds
KOA Journey campgrounds are the perfect oases after a day on the road. Whether it's along the way or a quick getaway, they've got you covered. Located near the highways and byways of North America with long Pull-thru RV Sites, they deliver convenience to the traveling camper. Pull in, ease back and take a load off.
KOA Journeys Feature:
Pull-through RV Sites with 50-amp service
Premium Tent Sites
Well lit after hours check-in service
Directions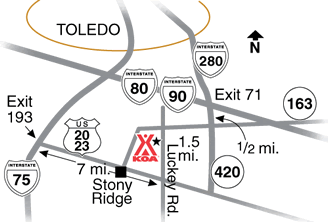 From I-80/90 Exit 71: Go 1/2 mile south on SR 420 then 1 1/2 miles west (right) on SR 163, Genoa Rd, turn south (left) on Luckey Rd.
From I-75 Exit 193: Go 7 miles east on US 20/23, 1/2 mile north (left) on Luckey Rd. No backtracking to I-75 North.  
GPS: N41.51126, W83.49345
Get Google Directions
Jun 29, 2020
It was a nice place , but the only bathroom that was there had not been cleaned in several days or even toilet paper replaced until we said something to the gal in the office. It was cleaned by the owners after that.
Jun 26, 2020
We really enjoyed the pool! Restrooms/shower really nice. Loved the cabin, how rustic and well-built it was. Nice that there were so many windows. Glad for the camp store, since we forgot some things. We had a great time!
Apr 07, 2020
Nice Staff and great campground.
Oct 27, 2019
It was great
Oct 23, 2019
Nice location, campground, and cabin. A little small. Not very friendly at check-in and check-out. Bathrooms were a little messy. They never brought us the firewood that we asked for, which was disturbing. Even more disturbing was that somebody hit some large stone in the ground not far from our cabin and they questioned us about it instead of delivering our firewood. We had no idea about it.
Sep 30, 2019
We arrived very late and it was such an easy check in and the light was on for us. It was a rainy night and after driving for over eight hours, the cabin was a cozy and wonderful place to be. They do a great job offering many amenities, and shopping is very close by despite feeling like we were well off the highway in a nice peaceful, and quiet campground. We would definitely stay here again.
Sep 02, 2019
Great location off the interstate. Arrived too late to use the pool but family were able to use the mini putt area. Sitting by the fire, some sort of animal walked by the cabin. Staff were very friendly at check in.
Aug 26, 2019
The new owners are making great progress on this KOA since they got it. Keep up good work, it's coming along. I know it takes time and glad owner drives around and checks out everyone and everything. We will be back.
Aug 13, 2019
they met our needs
Jul 19, 2019
It was nice for a short stay. Having kids there needs ne more for them to do.
CAMPGROUND RESPONSE / COMMENTS:
Glad you found our park pleasant. We are a KOA Journey. Unlike Holidays and Resorts, most of our campers are traveling and want the convenience of easy in and out. We do have a playground, pool, mini golf, corn hole and giant jinga that you can take to your site as well as horse shoes and shuffle board.
Jun 30, 2019
It was a short one night stay. The cabin was clean and the bathrooms were clean
May 28, 2019
We love camping with our Family and Great Dane. Even though it rained this last memorial day weekend. I love coming to the KOAs. Everyone that works there is friendly.
Oct 29, 2018
Placed in a cabin with no refrigerator, and the space heater only worked half of the time. Bathrooms were dirty...I refused to shower for the two days I stayed. Roads are completely gutted and in need of some serious repairs. "Dog park" is nothing more than a small piece of grass surrounded by a metal fence. Severely overpriced for the quality of the campground.
Oct 23, 2018
Great except I didn't have a heater on the first night of my stay. Love the quiet location to stay when I am competing in dog events in the area.
Oct 15, 2018
Halloween weekend. Great time fun with the kids. Good time thank for having that weekend there.
Oct 11, 2018
Just stayed for the night, however the shower facilities were very outdated, not clean, and reminded me of why we quit camping in state parks. It was fine if you were just passing through and moving on.
Sep 30, 2018
Only complaint was the bathroom - a bit dirty and very noisy.
Sep 24, 2018
Nice and quiet. No problems. Great time. Very clean. It just wasn't long enough. We will be back. Wish there was more kids activities but other than that it was relaxing.
Sep 17, 2018
Very nice staff. They were especially nice to the kids and made them feel special. The 2 room cabin was nice. There was a sign in the bathroom stating that they will be updating soon. Could do a little better on the firewood bundles to keep guests from looking outside the park for a better deal on wood.
Sep 10, 2018
Had a great time. Staff is very helpful and a very nice and clean campground
Aug 29, 2018
We arrived at the KOA around 11pm. We got in the cabin and went right to sleep. Woke in the morning, and found a red baloon under one of our bunks and a bag of fruit snacks under the big bed, which my son was about to eat. Gross. Apparently it was never cleaned properly. The bathrooms are outdated as well. Out of a ten point scale, I give it a 1. Yikes.
Aug 23, 2018
Stayed in a cabin and the weather made it very comfortable to have the windows open. The area was quiet and made it very easy to sleep. The rest room was clean and had toilet paper , which was missing on our last stay here, but the exhaust fan still is very loud in the shower area.
Aug 21, 2018
Wash room needed updating and hand towels
Aug 20, 2018
The staff was nice, however our cabin looked as though the beds had never been swept under and there was spider webs. For close to $70 a night I expected a clean cabin. The showers/bathrooms need a major over hall. There was a sign saying they were being renovated but it didn't look like anything was started yet. My boyfriends shower was cold. Mine had water spitting and sputtering.
Aug 19, 2018
Bathrooms not clean nor did they ever clean them during my stay. Towel dispenser not filled and toilet paper dispenser broken.
Aug 15, 2018
No pool for my son to use. No putt putt available either, very disapointed for what I payed on the cabin. I will not recommend to anyone
CAMPGROUND RESPONSE / COMMENTS:
We regret that you son was unable to use the pool or putt putt. The pool was closed due to a camper's hair dye. The problem was resolved and is open. A wasp's nest was discovered over the putt putt and has been sealed. We hope you will consider coming back and give us another try.
Aug 13, 2018
We had very little water pressure, huge rocks in the road and hurt walking on them at night time with limited visibility and the bathhouse wasn't very clean.
Aug 13, 2018
The bathrooms are disgusting, the sign on the bathroom doors say they are doing renovations but there is nothing being done to the bathrooms. Three people sitting in the office and not one person said hello or anything to me. Old guy had his feet lounged up. Probably won't be back
Aug 06, 2018
Terrible. Dirty. Cabins smelled. I have been to many KOAs. This was the was worse! Go someplace else!
Aug 02, 2018
The bathrooms were pretty awful. In the Men's side only one of the three toilets was usable and the showers were filthy. My wife said the Women's side was similar. Other KOAs where we have stayed have been much better.
Jul 21, 2018
At first glance I was disappointed when arriving as the grounds were nothing as I expected. Very small area, small pool, not visually appealing. Large hole visible from the pool area and not much to the General store; however, the staff were amazing, my cabin was clean and the bathrooms were very clean and smelled good. The staff were friendly and picked up trash throughout the day.
CAMPGROUND RESPONSE / COMMENTS:
Happy to hear that the cabin and bathroom met your expectations. As new owners, we hope that in our second month the roads will be in much better shape.
Jul 16, 2018
Love the owners. Awesome
Jul 14, 2018
Compared to other KOA's this one has very little activities. This is not a good destination for small children. The staff was the best part super friendly and welcoming.
Jul 13, 2018
I stayed several years ago & as I am 1 to give 2nd chances, I tried again. Nothing has changed. The Kabin I stayed in wasn't clean & floor was so dirty I couldn't take my shoes off. Dust/dirt/grime on the inside & outside of the windows & curtains, I didn't even want to touch/open them. Online it says the "sparkling clean bthrms are very close". Close yes, but NOT clean. This KOA needs much help!
CAMPGROUND RESPONSE / COMMENTS:
Third times a charm. Under new ownership, we hope that you will find our cabins and bathrooms up to your expectations.
Jul 08, 2018
Electrical problems that whole holiday weekend. Not many activities. Never coming back to this particular KOA. we will only stay at Petersburg location moving forward
Jul 05, 2018
Great cabin, pool the next morning, easy access to the bathhouse
Jul 02, 2018
Had a good time
Jun 12, 2018
your Campground is beautiful. However the bathrooms were disgusting. It looks like all that happened is that at the beginning of the Season you unlocked the doors. The cabin that we stayed in was dirty. and the carpenter bees were destroying cabin 1. as we sat on the swing there was sawdust falling on us.I was disappointed. I stay in cabins at KOA all the time and have never had these experiences.
Jul 04, 2020
So many great improvements in the past couple of years. Very Friendly and accomodating staff and a quiet park.
- Marc Hopkins on Google
Jun 29, 2020
Great place to overnight on the way west. This was 8 hours from home. Has good pullthrus that fit a 43 ft with a Jeep in tow without unhooking. OTA TV was enough for us. Sites are flat and level. Owners nice.
- TopRVer on Trip Advisor
Jul 06, 2020
The place is really nice. Facilities were clean and in good shape. It's tucked away from the highway and about 5 minutes to the closest store. I removed a star because the tent only sites used to have electric. The equipment is there, but it's not working. I knew this going in but to see that was a disappointment. All the the sites across from the tent sites are rv sites and they have electric.
- Buck Tanzi on Google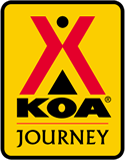 Toledo East / Stony Ridge KOA
Open March 19 - October 31
24787 Luckey Road
Perrysburg, OH 43551
Check-In/Check-Out Times
All Sites
Check-in: 2:00 pm, Check-out: 12:00 pm
Toledo East / Stony Ridge KOA
Get Google Directions