Our Picks for Local Attractions to Explore
One of the best things about camping is when you can find a spot that strikes that balance between getting away from reality and being close enough to civilization to enjoy it if you choose. Our campsites might be wooded and the campground quiet but just a short drive away is gourmet cuisine and boutique shopping alongside all the convenient chains you are used to.
One of the most frequent questions we get asked is, "What is there to do around here?" Believe it or not, despite the plethora of things to do right here on the campground, there are plenty of reasons to want to get out and explore our pretty little corner of the world.
So I give you our picks for the best local attractions to suit every mood.
Our Pick for a Relaxing Family Outing
Adventure Land at Lebanon KOA
As a guest of Strafford KOA, you get half-price adventure passes to Lebanon KOA.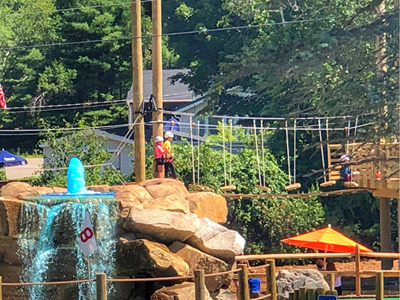 Compete in 18 cutthroat holes of mini-golf, splash down 100 feet of waterslide, get your feet wet at "flight school" and soar through the high ropes course, only to float your cares away on the Salmon Falls River.
Lebanon KOA on Salmon Falls River
21 Flat Rock Bridge Rd, Lebanon, ME 04027
(844) 888- 3423
www.lebanonkoa.com
Clemento's
Make Clemento's your dinner stop for an authentic slice and low-key evening.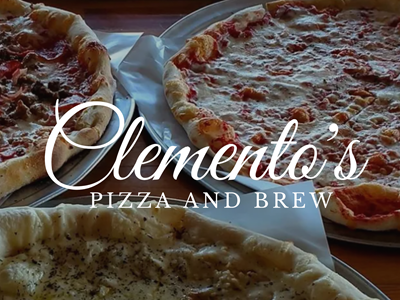 Clemento's Pizza and Brew makes top-notch thin crust pizza, salads, sandwiches, and subs. They offer Free delivery on orders over $25 and save 10% on pick up and dine-in orders when you show your car tag.
Clemento's Pizza and Brew
160 Washington St Rochester NH 03839
(603) 948-1062
www.clementospizza.com
Our Pick for a Quiet Escape
Potter's House Bakery & Cafe
Want a place to sit with a friend and enjoy a fresh, light lunch? Or an escape with a strong cup of Joe, a good book, and an even better brownie? You need Potter's House Bakery.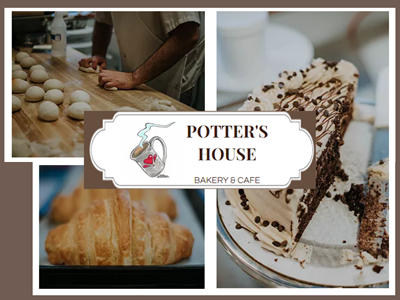 Potter's House Bakery, a local shop that makes dreamy cakes and sandwiches on fresh bread, is offering our campers 10% off all purchases. Potter's is the place to order your special occasion cake or treats for that event.
Potter's House Bakery and Cafe
10 Chestnut Hill Rd Rochester, NH 03867
(603) 948-1229
Our Pick for a Fun Family Day
Lickees and Chewies
If you were a child of the 80s and 90s like I was you know exactly what I mean when I talk about that feeling of awe that came when Gene Wilder as Willy Wonka sings pure imagination and opens the doors to his edible candy park. Looking deep into the heart of Lickee and Chewie's King Shake is as close as I've come to that feeling in real life.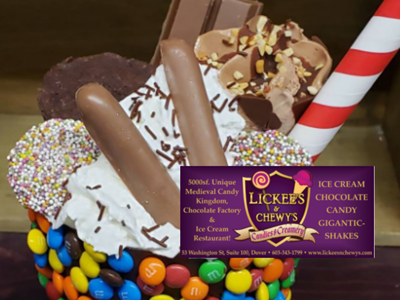 Lickee's and Chewy's is a one-of-a-kind "Medieval Candy Kingdom, Chocolate Factory, and Ice Cream Restaurant" in downtown Dover NH. The photo of the masterpiece above says it all.
Lickees and Chewys
53 Washington St, Dover, NH 03820
(603) 343-1799
Next Stop
Combine a trip to Lickee's and Chewie's with a few hours spent at one of our other favorite local spots, The Children's Museum of New Hampshire (conveniently located across the street), and let them burn off the post ice cream sugar rush with a stop in at the Henry Law Playground.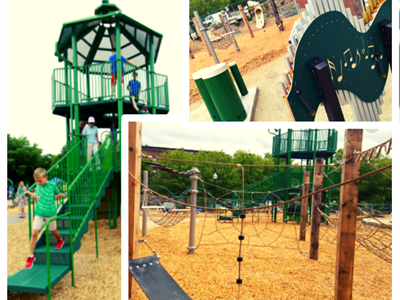 Our Pick for Date Night
Mitchell Hill BBQ Grill and Brew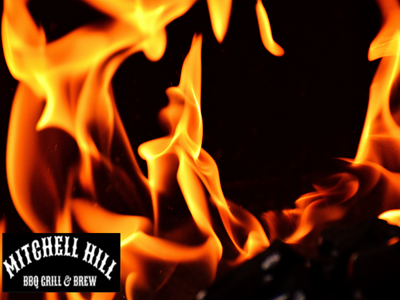 Mitchell Hill is a family-owned restaurant serving the best BBQ on the Seacoast. The frequent live music and vibrant atmosphere make this a popular local hot spot and a prime location for a night out. Free Apps are available with the coupon in your guest guide and they offer free delivery for a fireside BBQ smorgasbord.
Mitchell Hill BBQ
50 N. Main St. Rochester NH
(603) 332-2537
Skele-Tone Records
We all know those too hip music stores of yesteryear. The smell of vinyl and buzz of excited voices carried on a wave of a guitar riff.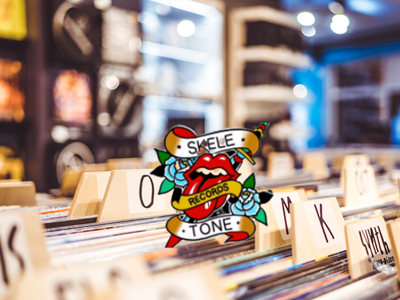 Skele-Tone is part record store, part time-machine and just the kind of retro boutique perfect for a post-date-night, dinner stroll. Paw through the bins of vinyl treasure and explore all that this great local retreat has to offer.
Skele-Tone Records
50L North Main St. Rochester, NH 03867
(603) 948- 1009
Our Pick for a Nature Adventure
Wildlife Encounters
Wildlife Encounters is a long-time campground favorite. Raise your hand if you've met Big Bird or pet the African Ball Python!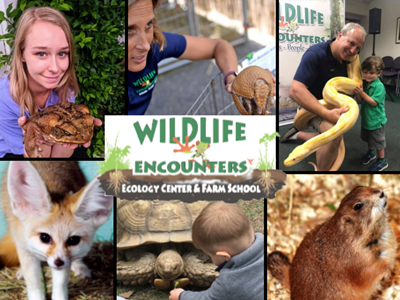 These amazing community partners are now offering Birthday Party Packages that will bring their wildlife right to your campsite or take a great day trip over to their Ecology Center and Farm School and get a private tour.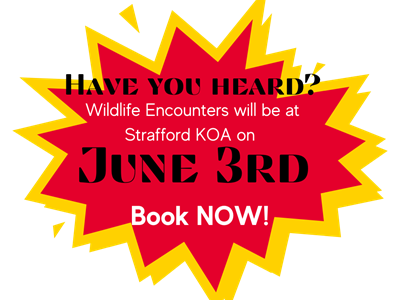 Wildlife Encounters Ecology Center and Farm School
270 Beauty Hill Rd, Barrington, NH 03825
(603) 923- 1168
Also, Check Out
Mount Blue Job Trail is a 1.3 mile loop trail in the blue hills of Strafford and just up the road from Strafford KOA. Atop the 400ft elevation is one of New Hampshire's active fire towers which affords a "wide vista" view. This is a moderate difficulty hike with plenty of little critters to keep the kids entertained.
Where are your favorite places to visit when you're camping?