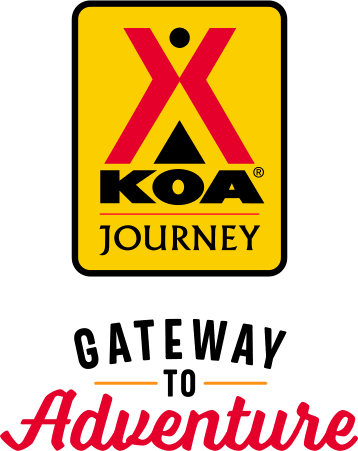 KOA Journey Campgrounds
KOA Journey campgrounds are the perfect oases after a day on the road. Whether it's along the way or a quick getaway, they've got you covered. Located near the highways and byways of North America with long Pull-thru RV Sites, they deliver convenience to the traveling camper. Pull in, ease back and take a load off.
KOA Journeys Feature:
Pull-through RV Sites with 50-amp service
Premium Tent Sites
Well lit after hours check-in service
Directions
I-77 Exit 45, Statesville, NC. GPS: Use 162 Dover Rd, Statesville, NC 28677.
Get Google Directions
Dec 02, 2020
Not impressed. Used it as a one night layover on our way south and on our way back north. First night was with W/E and the second was full hookup. Both sites were so far out of level we had to unhook TV which was inconvenient. Water and electric hookups at both sites looked old and out of date. Definitely not worth the money for a KOA. The whole place needs renovated and re-landscaped.
Dec 02, 2020
I stayed overnight on my way to Hilton Head. I've camped here several times. The staff is always friendly and very helpful.
Dec 01, 2020
Place was a mud hole cable tv didn't work I can't believe this is a Koa I will never stay here again couldn't plug in my 50amp cord because panel was not up dated to fit
Dec 01, 2020
I have come to expect things when the name KOA is attached. I have stayed at many over time. Some excellent and some so-so. Statesville , NC KOA is just so-so. The restrooms while clean had floor drain problems and I ended up standing in water during my shower. The lots are not very well equipped to manage larger vehicles. This is really just a port in the storm pull off the road kind of place.
Nov 30, 2020
WE WERE THERE TO SEE FAMILY FOR THE HOLIDAY. THE SITES ARE RIDICULOUSLY TOO CLOSE. YOU COULD BARELY SIT OUTSIDE BY THE FIRE PIT (WE BROUGHT WITH US), BECAUSE THEY DONT PROVIDE ONE. THERE WAS JUST NO SPACE AND IF ANYONE COMES TO VISIT, THERE IS BARELY ANY SPACE TO PARK. THE SITES ARE NOT THAT LEVEL EITHER. JUST NOT A GREAT EXPERIENCE.
Nov 30, 2020
Wifi never worked. I wish campsites didn't publish they offer wifi as such if it's not sufficient to check email. Too many long term permanent guests staying that don't keep their site clean and trailers are in bad condition and dogs chained up all day long. Probably should consider moving long term campers to another part of the camp site.
Nov 30, 2020
This is fine for an overnight on your way to someplace else, but not for a longer stay. No fire rings and thus no campfires permitted. No trees. Sites very close together. Staff here friendly and helpful, but the setting was not inviting.
Nov 30, 2020
Quick n easy, friendly service.
Nov 30, 2020
They went above and beyond all expectations...they fixed the cable connection and put gravel on wet soil..
Nov 30, 2020
had a gift card(KOA),made reservations and the lady was told we had a gift card,she still had to have a credit card on file.got there and she already put it on the credit card-i was upset-she said she new nothing of a gift card-i told her i was sitting next to my wife and heard the conversation and a gift card was brought up 2 times -heard the conversation.I think i will stay with thousand trails
Nov 26, 2020
Stayed for the night while passing through. We arrived around 7:30 and they helped escort us to our spot. We had a pass through spot which was easy setup.
Nov 22, 2020
This is a perfect location off 77 to an overnight southbound stop.
Nov 22, 2020
This was an over-nighter we didn't even disconnect. Thew campground was very convenient for our trip home. Easy to get to and out of.
Nov 22, 2020
Missed the turn to get to the Koa. Dog park enclosed really far from our site. There was a smell in the air?
Nov 21, 2020
Only stayed one night but will be back this week on our way home. Nice campground even though hookups (water and electric) are older, could be updated. A little loud being right next to I-77 but we are used to trains near home so didn't bother us too much.
Nov 21, 2020
Only stayed over night. Was right off the highway. Great for traveling, convenient .
Nov 18, 2020
Poorly maintained, sites too close together, too many long term, loud, and drunk tenants! Way too expensive per night for such a crappy site. Entire campground needs gravel. Can't believe KOA puts their name on this campground. Nice dog park, very easy on and off hwy.
Nov 18, 2020
Everybody was very nice. Only issue I have is that the camp sites are a little too close together for my liking. Kinda takes away from your personal space. It was a pleasant stay and it is located very close to many restaurants and etc.
Nov 16, 2020
this campground was right next to the highway! Neighbors or possibly permanent residents had loud vulgar language and music! We go camping to have peace...this is not a peaceful place. I have not heard of a KOA that didn't have fire pits! Will not visit it this campground again!
Nov 16, 2020
This is the second time we have camped there. We just bought our first 5th wheel and wanted to test run it for the weekend. This campground is pretty close to home and was a good location for a quick run. The hosts there are amazing and were very helpful!
Nov 16, 2020
2 night stay. Very convenient to the highway . Would stay again. Very helpful staff member lead me to the site.
Nov 13, 2020
Just a quick overnight stay, but the owners were very nice and helpful.
Nov 12, 2020
Very nice Journey, great place to stop-over, if they had a password protected internet we could stay longer but couldn't perform any "work" on an OPEN system. Also wish they had FOX News on their TV. Site 32 was the best of any KOA anywhere.
Nov 12, 2020
The people are great. The facility is nice to pull in and out. My kids like a few more amenities and the park and basketball court are a little older and beyond their original condition.
Nov 11, 2020
Best dog park that I've seen anywhere. Lot's of room and all grass. Plus a place for the human to sit. All the campsite hookups worked as expected, up to the usual KOA standards.
Nov 10, 2020
I have to be honest. The older gentleman on the golf cart is an really mean and extremely inconsiderate. He pounded on my door at 0730 to tell me that a bag fell out of my trash bag and he "was not going to touch it". He had complained to my wife multiple times on where to park when we do laundry. The day we got here he was standing in front of entrance, told us to back away and call the offic
Nov 10, 2020
Friendly staff, clean restrooms, only down side is the freeway noise.
Nov 10, 2020
No campfires allowed. Bright light shining in our eyes all night. Not a great camping experience for a KOA
Nov 09, 2020
Loved the clean bathrooms, escort to hookup spot, and parking assist, and hot showers.
Nov 09, 2020
No sewer hook up
Nov 08, 2020
It was an overnight stay and we always find Statesville KOA to be great place to rest up from our long drive.
Nov 05, 2020
We enjoyed neat, clean and the office people were very helpful and practiced covid virus-19 rules.
Nov 04, 2020
We stayed in the last cabin. It had many cobwebs especially around the door. I had to kill 5 of those stinkbugs. There was mold behind the bunkbed. They can be cleaned a little better. The heater worked very well and the bathrooms and showers were exceptionally clean.I was not happy with the personell coming around at 11:30 to "see" if I was leaving and to let me know about the key.
Nov 03, 2020
People were very nice. Excellent for an overnight stay. Getting run down a little.
Nov 03, 2020
Very friendly staff. Great site. Great location for what we needed. Quite a bit of highway noise. Occasionally a strong sewer odor in the campground.
Nov 03, 2020
Was given a site for a motorhome that shouldn't have been given for anything but a much shorter rv. Didn't want to unhook of our toad for the one night stay but had to in order to level. Not happy to have to re-hook up in the rain in the morning.