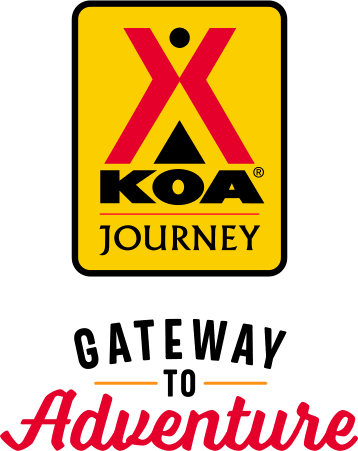 KOA Journey Campgrounds
KOA Journey campgrounds are the perfect oases after a day on the road. Whether it's along the way or a quick getaway, they've got you covered. Located near the highways and byways of North America with long Pull-thru RV Sites, they deliver convenience to the traveling camper. Pull in, ease back and take a load off.
KOA Journeys Feature:
Pull-through RV Sites with 50-amp service
Premium Tent Sites
Well lit after hours check-in service
Directions
I-77 Exit 45, Statesville, NC. GPS: Use 162 Dover Rd, Statesville, NC 28677.
Get Google Directions
Oct 24, 2021
Overnight stay , meet with friend for dinner every 6 months
Oct 23, 2021
Nice people. Nice clean older park. Roomy sites. Easy on / off I77
Oct 23, 2021
No power on arrival. No explaination by host. Grass needed mowed. Especially near dog walks to see and avoid stepping in poop. Our site had sewer 10 feet uphill from rig discharge. No power and no water morning of departure. Nice book echange. Realatively nice people. This park is borderline at best and is in need of a good cleaning and renovation. Mac McKenzie, Captain, USN, (RET)
Oct 22, 2021
Lot was very tight and extremely un-level front to back and side to side. My fifth wheel tires were off the ground 4" on the right side to level. Sewer connection was uphill from site. Park could be nice but has not been maintained for a while. Very surprised KOA let's them brand it as one of their parks. Not what I expect from KOA.
Oct 22, 2021
Road noise is high so bring a fan. Very nice KOA. NICE PLACE
Oct 22, 2021
Good location terrible terrible wifi, use to laugh a little about people who would complain about highway noise knowing a campground was near Highway but I will never do that again the highway noise at this campground was ridiculous.
Oct 20, 2021
poorly maintained, uneven sites ,very poor tv cable, very old camper around ( looks like a homeless camp)
Oct 20, 2021
The campground is in need of some updating.. The grounds could use an aesthetic revival and the electrical hookups are outdated.
Oct 19, 2021
Sites were poorly arranged. Impossible to level. Won't go back.
Oct 19, 2021
The sites are very close together and small, more room would be nice. Our site was unpleasant due to the large amount of filthy cigarette butts left on the ground, Although mid october the amenities were closed. Many local attractions were also limited.
Oct 19, 2021
Incredibly well maintained KOA. Huge shade trees, easy pull-thru sites and right off the highway. Good, easy access fuel before you jump on the highway. What makes this a 10+ is the friendly, helpful KOA peeps.
Oct 19, 2021
The camp hosts were fantastic! (Thank you to Jim and Lory!) Campsite is almost adjacent to Lake Norman, and in between Boone and Charlotte, for a veritable smorgasbord of entertainment options!
Oct 19, 2021
Loud highway noises and swearing neighbors. Otherwise it was goid
Oct 18, 2021
Frankly, I'm surprised that KOA let's this place use its name. This is by far the worst KOA I've ever stayed in. The entire facility is in poor repair. The majority of the sites are very unlevel and there was no regard for our motorhome's size and slides when we were given a spot to park in. Two very large trees made it near impossible to even pull into the spot and there was no way to open slides
Oct 18, 2021
Nothing special. Site far from level. Just average.
Oct 18, 2021
Great place, very helpful and friendly staff. I highly recommend it!
Oct 18, 2021
Lots of noise from the interstate which is fine, a trade off to being convienet to the interstate. WiFi was too slow to load a webpage in under 5 min.
Oct 17, 2021
Bathrooms need modern toilets
Oct 16, 2021
Great staff good location easy in and out…we'll stay again soon!
Oct 15, 2021
Tent sites were very large but the setup odd. Table on a large platform but quite a distance from your car making it hard to tote everything. Lots of nice amenities for someone spending more than just an overnight stay. Bathrooms were really disgusting. Very dirty and smelled bad. No way I was going to shower in them let alone even brush my teeth. Fortunately I met really nice fellow camper
Oct 15, 2021
Very nice campground and the people are very friendly and understanding. Our brakes failed in the morning. Called AAA and they sent a flat bed but didn't load because we would be too high, so they send another tow truck. Long story short, The driver could not disconnect the drive shaft. Mechanic sent but too late to get it fixed that day. KOA provided another site. Towed to shop next day.
Oct 15, 2021
Only a 1-night stay. We did not use any of the facilities or amenities. Office staff very nice & efficient. Park needs lots of TLC. Sites are barely gravelled, not even close to being level in any direction. Roads have pot holes. Greenery is overgrown. It just doesn't look as if the owners care about the business anymore.
Oct 14, 2021
We needed a place to pull off the highway just for the night and this location was perfect. The sites were ample and convenient. There is a small camp store for essentials and the staff was very accommodating. I had the luxury of a real shower after more than a week on the road in our small motorhome. For the short time we were there, it seemed to be a very nice place to "camp". Recommended.
Oct 13, 2021
Old park and very noisy being close to interstate. Needs work.
Oct 13, 2021
It was an overnight stay and was ok …. We wanted a campfire but weren't allowed!! That's crazy what campground dosent allow a campfires!! We were very disappointed in that otherwise it was ok it was clean
Oct 13, 2021
Was greeted by Camp host Jim. He's a great guy and good ambassador for KOA. Earplugs should be recommended for sites along I-77.
Oct 13, 2021
Stayed for one night. Staff was friendly, escorted us to our site upon check-in. Site was level. Lots of what appears to be long term trailers where we were, but most were fairly well maintained. The dump station was easy enough to navigate, but could not flush tank with hose provide. Lots of noise from the interstate, however. Good for an overnight stay if you can tolerate the noise.
Oct 12, 2021
Potholes everywhere Rude check-in staff Leaking water spigot Place looks run down
Oct 12, 2021
Great Place!
Oct 12, 2021
Nice place to stay and all the staff were very nice and helpful. I will be staying here again.
Oct 12, 2021
Just stayed single nites twice. Sites very small compact with uneven sites. Grass was very long. A big plus was the dog park area. Staff friendly good price.
Oct 12, 2021
Too close to interstate, truck noise
Oct 12, 2021
This was an easy stay after our long day at the Carolina Renfaire. The staff was friendly and quick to show us to our site. The only negative I noticed was the shower side of the bathroom being pretty smelly when we first went in, but they apparently cleaned them really well the next morning and the smell was gone. I give it 4 stars as a convenient stopover between destinations.
Oct 11, 2021
The campground was peaceful, quiet and well-maintained and the people who work there were very friendly and kind. Special shout-out to the maintenance/security guys who helped me out when I left my awning up in the rain and it filled with water and nearly collapsed. I will definitely be staying here again. It's not fancy but it's clean and safe and quiet, and they made me feel like a valued guest.
Oct 11, 2021
People working there are SUPER, SUPER nice and helpful. Very close to I-77, and although there is a little road noise, I didn't really notice it unless paying special attention. It never prevented me from enjoying a nice evening outside. The grounds were not as perfectly groomed as I expected from a KOA, but I enjoyed my stay and won't hesitate to return.
Oct 11, 2021
The place was a dump
Oct 11, 2021
Laundry closed early for people getting in evening time
Oct 10, 2021
Friendly staff however, do not expect them to go the extra mile, the result will be whatever the computer says even if there is an alternative solution (maybe they don't know how to make changes). The facilities are dated and the wear and tear shows. The spots are uneven and sometimes slopped with sewer uphill. Sewer connections not threaded (always smells) under powered electric grid. Neglected