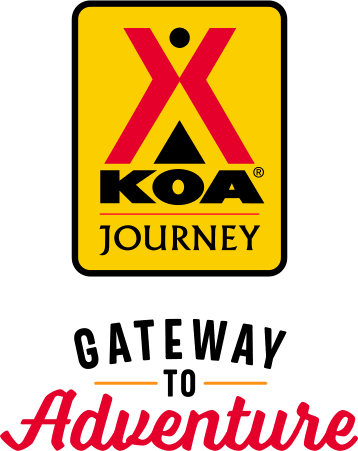 KOA Journey Campgrounds
KOA Journey campgrounds are the perfect oases after a day on the road. Whether it's along the way or a quick getaway, they've got you covered. Located near the highways and byways of North America with long Pull-thru RV Sites, they deliver convenience to the traveling camper. Pull in, ease back and take a load off.
KOA Journeys Feature:
Pull-through RV Sites with 50-amp service
Premium Tent Sites
Well lit after hours check-in service
Directions
Westbound on I-44: Exit 230, left 2 blocks. Eastbound on I-44: Exit 230, right 2 blocks.
GPS is not reliable in this area.  Your best option is to follow the directions given above.
Get Google Directions
Oct 19, 2020
It's a good location and it was clean. But, the owners aren't exactly the friendliest people around. Very stingy about their wifi too. I don't understand why. Also, they have no trash cans. You have to walk all the way up to the road to throw your trash in the big dumpster. I guess that's not a huge deal, just a little strange.
Oct 19, 2020
Just an overnight and it served us well. Have stayed here about six times and never disappointed.
Oct 19, 2020
Staff was professional. Campground was clean. Wifi connection was terrible.
Oct 18, 2020
Nice stay except for a dirty bathroom but we didn't use it too much. Fenced in dog area was nice and clean. Quiet campground!
Oct 17, 2020
We arrived late but staff had the info ready for us to pick up. Found our campsite and set up with no problems. Thanks.
Oct 16, 2020
We have stayed here several times and always an easy check in and nice pull through sites. Owners very nice and even had a wonderful pizza delivered to our door by the owner. Loud train came through early in evening but nice and quiet rest of the night. Well kept grounds. One of our favorite stops while traveling.
Oct 15, 2020
Very happy with my stay; the only complaint I have is the WiFi would go in and out on me. I understand that the campground is in a rural area, but still a bit annoying. However I do recommend this KOA and plan on staying there again if I decide to return to the area.
Oct 14, 2020
Nice park! I wish we would've booked earlier to get one of the sites more "camp-ish" and less crowded. I think our site was more for campers passing through. I would definitely recommend this KOA to others.
Oct 13, 2020
Very clean. Friendly staff. Hot meal available delivered to your site was really good. We had pizza and ribs.
Oct 13, 2020
Sites are very close together and the RR need a good cleaning and a bit of updating.
Oct 12, 2020
Nice and peaceful . And you took the time for me and my friend to be able to hook up on sites next to each other I appreciate that very much thank you. We were coming back next weekend we called and the reservations already full��. We're hoping to sites together my name is Michael Patterson and my friends name is Charlie Cordia he's a KOA member.
Oct 11, 2020
Host was great and so was barbeque
Oct 11, 2020
Beautiful location and friendly staff.
Oct 10, 2020
The sites were so close you could almost touch slide to slide. No way could you sit outside as you had no room. When they are that close together, the big rigs that run diesel heat, it's too noisy to sleep and smells terrible. It should be on their site how close they are, mention you cannot use your awnings so people understand how tight it is.
Oct 09, 2020
Great easy on and off campground. Friendly and accomodating
Oct 08, 2020
It was good, sites are a little small but a clean facility nice staff.
Oct 07, 2020
Just overnight but easy on and off. Plenty of room for Class A to pull in and pull out. Clean and friendly. Will plan to stay again!
Oct 05, 2020
Great people and clean facility!
Oct 05, 2020
Lovely stay - quiet campground, everything as promised, and pretty good pizza too!
Oct 04, 2020
Very personable staff ( owners?) clean facilities and reasonable price.
Oct 01, 2020
very nice cabin. Shower/restrooms were very clean.
Sep 30, 2020
I was very pleased with this KOA! Host are very pleasant, and attentive to your needs. Cabins are clean!! I am using on my return trip!
Sep 30, 2020
We got there late and the lady that was working at the desk was able to take our food to another site or our friends are me and my wife thought that was very considerate till we meet again
Sep 29, 2020
Nice people. Nice little park. All precautions taken. Would go back
Sep 28, 2020
We were there to take advantage of the BOGO weekend and were having such a great time ended up staying an extra day.
Sep 28, 2020
This was our maiden voyage for our new (and first ever) travel trailer. We chose to stay here due to its close proximity to home since we wanted to try it out, and get a handle on things we'd need. As such, one of the things we needed were blocks to get the trailer off the hitch. The store didn't have any, but Dan, the owner gave me some he had made. Great place, clean, peaceful, great owners.
Sep 28, 2020
Bathrooms & shower were clean . Very friendly and easy reservation and check-in procedures. Our campsite was far from others camping that night, way in the back, and not level... no gravel or pad as the others had. We wondered why when there was space up in the better spaces. Our camper is newer, but smaller than some. We felt there was no reason to be isolated. It really made me feel unsafe.
Sep 27, 2020
We have stayed here a few times. Wonderful people. Nice and clean throughout.
Sep 26, 2020
Very clean kamp. Easy pull-thru for your camper/trailer. Shower and bathroom always kept clean. Located in the middle of Missouri Wine �� Country and the amusements of south St. Louis.
Sep 24, 2020
Just a overnight stay. Arrived about 6:30pm. Was glad to find they had a little cafe that we could get some supper from. Had a 12" pizza and a BBQ chicken breast. Food was good.
Sep 23, 2020
We had everything we needed at this campground. There were plenty of pull-thru RV sites for those stopping in for the night. We were nestled a little bit farther back in the trees near the bath house. Good sites, but not much grass. Bathrooms were clean and close.
Sep 22, 2020
Clean and friendly.
Sep 22, 2020
Very clean. Nice people and not very crowded. Overall decent place to stay.
Sep 21, 2020
Laundry is nice. On-site food as a bonus. Other campers walkthrough campsites to reach playground but that's not the fault of the campsite
Sep 21, 2020
Good layout and excellent food service. Our neighbors on either side were regulars at this KOA. We used to overnight at the St Louis KOA on trips back east, but this will be our choice in the future.
Sep 20, 2020
Stayed one night. Had a nice pull thru spot that required a bit of leveling. Staff is helpful and friendly. We did not use the camp restrooms so can't comment on them.
Sep 19, 2020
Most appreciated the food prepared and delivered to our coach after along days travel. The campground owners very pleabsent and excellent chef
Sep 08, 2021
We were originally supposed to be here for a week to explore St. Louis and the caves on the way to Branson, but my husband ended up needing emergency surgery. The doctor wanted him to stay close by while he recovered which put a dent in our plans. The owners worked with us and have bent over backwards to make sure we are comfortable as we extended our stay until my husband gets the all clear to keep traveling. We're thankful to be somewhere safe, clean, and with such kind hospitality in the midst of this unexpected event. They really care about making your experience a good one. We're really thankful!
- Rebecca Carroll on Google
Oct 08, 2021
One night stay on a long journey. Full hook ups were good; the internet was not very good - couldn't stream much at all.
- Heidi Huenink on Google
Oct 01, 2021
Not back prices kinda high but the cabins where nice
- Jodi Rabich on Google