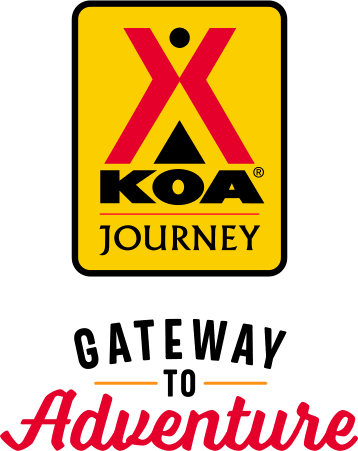 KOA Journey Campgrounds
KOA Journey campgrounds are the perfect oases after a day on the road. Whether it's along the way or a quick getaway, they've got you covered. Located near the highways and byways of North America with long Pull-thru RV Sites, they deliver convenience to the traveling camper. Pull in, ease back and take a load off.
KOA Journeys Feature:
Pull-through RV Sites with 50-amp service
Premium Tent Sites
Well lit after hours check-in service
Directions
Westbound on I-44: Exit 230, left 2 blocks. Eastbound on I-44: Exit 230, right 2 blocks.
GPS is not reliable in this area.  Your best option is to follow the directions given above.
Get Google Directions
Apr 04, 2021
We stopped over night on our way to where we were camping for a few days. We ended up stopping again on the way back home, cause it was a great stopping place.
Apr 04, 2021
Over nite .... great experience.
Apr 02, 2021
Clean campground especially the hot showers. The site we stayed in required more manual leveling so be sure to have your blocks and level.
Apr 02, 2021
owners pleasant, professional, accommodations clean. GREAT PIZZA.
Apr 01, 2021
Very nice. Super friendly staff.
Mar 27, 2021
Was only one night but had everything we needed.
Mar 25, 2021
Great place to stay when traveling.
Mar 23, 2021
Very clean, nice park and quiet too.
Mar 22, 2021
Nice hot showers, nice host
Mar 16, 2021
The owners are super nice! We were just there for a single night while on the rode. It was early March, so the pool wasn't open and we didn't use the amenities. The bathrooms were clean and convenient.
Dec 10, 2020
The bath house facilities are small and dated but were clean and well kept. The staff member was very kind and helpful. One part of the campground has lots of trees and was a very scenic place to walk the dog. Very peaceful place in the off season.
Dec 04, 2020
Train is disturbing in the middle of the night
Dec 02, 2020
Easy off and on to I44
Nov 29, 2020
Overnight only. Friendly staff.
Nov 24, 2020
we stayed twice in November 2020 and enyoyed it very much. June and July 2021 I will be traveling vrom Valpariaso, Indiana to Tulsa OK and back and will stay 4 nights at you campground. looking forward in seing your beautiful grounds in the summer.
Nov 19, 2020
Outstanding service and performance.
Nov 16, 2020
Great experience; easy on and off highway and VERY accommodating hosts! A severe storm was coming and they went door to door (rig to rig) with shelter instructions which proved to be very helpful. Of course, it all passed quickly but we had the opportunity to meet some friendly folks as we hunkered down together! The hosts even provided masks to those who didn't have them.
Nov 13, 2020
Friendly check in
Nov 10, 2020
Nice clean campground. Internet is very poor for any sort of streaming. Meh for normal internet usage. On the bright side, there is cable TV at some of the sites. I would stay there again
Nov 10, 2020
The campground owners are very accommodating and friendly. The campgrounds met my expectations being very clean and well maintained. Menu items are cooked to order, the pizza is fantastic! We stayed two weeks in our new Fifth Wheel camper. We enjoy this campgrounds because it is quiet and close to nearby attractions. For the train enthusiasts the BSNF runs by a few times a day for your enjoyment!
Nov 10, 2020
Great place for an overnight stay, quiet and easy access from I44.
Nov 10, 2020
Just stayed overnight, everything was fine.
Nov 10, 2020
Very nice campground. Had ease of access to everything I needed.
Nov 09, 2020
Very Peaceful Stay. Perfect little cabin and dry wood!! Clean restroom and hot shower. Near wineries!
Nov 05, 2020
Nice level pull through spot. Very friendly staff.
Oct 30, 2020
The Stanton KOA staff is extremely friendly and accommodating. The property itself is very nice. I highly recommend this KOA location.
Oct 29, 2020
Good place to lay your head down while on the road. The spot was remarkably level. For so close to the interstate, there is very little traffic noise. Not the fanciest; no outside check-in but staff was masked. WiFi not suitable for streaming, but strong cellular signal if you have a hotspot. Owner was very nice and alerted everyone to ice storms to the West; that probably helped someone.
Oct 29, 2020
Very friendly and kind. They make good ribs! Nice stay.
Oct 27, 2020
We had a great time....campground was fine, staff friendly and helpful. Some amenities, but a very basic campground.
Oct 27, 2020
We enjoyed our stay! The dog area was very helpful to allow our 2 labs to exercise.
Oct 26, 2020
Clean, friendly park! Sites are level side to side, slopes front to rear, but was still an easy set up with blocks. Utilities were placed in the center for easy hookup. Did not like that we could not use a rug.
Oct 25, 2020
Stayed for an over night stay while traveling cross country and arrived after hours. Our paperwork was waiting for us at the late arrival box outside the office. It seemed to be a quite park with easy pull thrus for big rigs. Easy access on / off the Hwy.
Oct 24, 2020
Lovely campsite, great cabin, helpful and friendly service
Oct 24, 2020
Busy, but didn't feel crowded. Very clean, friendly staff.
Oct 23, 2020
We have stayed there several times and have always had a good time experience.
Oct 23, 2020
Easy in/out Nice quiet spot for a one night "on the road" layover
Oct 22, 2020
Easy off/on 44. Campsite well kept up bathrooms and showers clean. Friendly staff !
Oct 22, 2020
It was a rainy cold night, and you put our camper right near the bathrooms which we thank you for. The campsite was clean and right what we needed (Level). Also the electrical hook up was new in comparison to some others.
Oct 20, 2020
Everything is great!
Oct 20, 2020
Always a pleasant experience, staff observing good virus safety recommendations, AND serving great evening meal barbecue meals, MUCH appreciated!
Sep 08, 2021
We were originally supposed to be here for a week to explore St. Louis and the caves on the way to Branson, but my husband ended up needing emergency surgery. The doctor wanted him to stay close by while he recovered which put a dent in our plans. The owners worked with us and have bent over backwards to make sure we are comfortable as we extended our stay until my husband gets the all clear to keep traveling. We're thankful to be somewhere safe, clean, and with such kind hospitality in the midst of this unexpected event. They really care about making your experience a good one. We're really thankful!
- Rebecca Carroll on Google
Oct 08, 2021
One night stay on a long journey. Full hook ups were good; the internet was not very good - couldn't stream much at all.
- Heidi Huenink on Google
Oct 01, 2021
Not back prices kinda high but the cabins where nice
- Jodi Rabich on Google