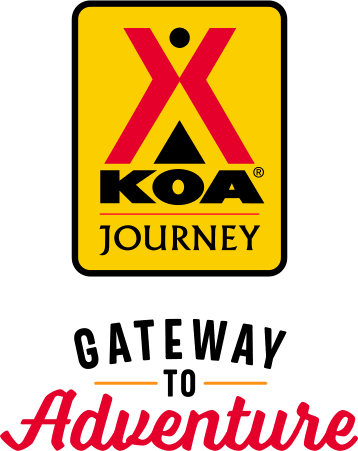 KOA Journey Campgrounds
KOA Journey campgrounds are the perfect oases after a day on the road. Whether it's along the way or a quick getaway, they've got you covered. Located near the highways and byways of North America with long Pull-thru RV Sites, they deliver convenience to the traveling camper. Pull in, ease back and take a load off.
KOA Journeys Feature:
Pull-through RV Sites with 50-amp service
Premium Tent Sites
Well lit after hours check-in service
Directions
Westbound on I-44: Exit 230, left 2 blocks. Eastbound on I-44: Exit 230, right 2 blocks.
GPS is not reliable in this area.  Your best option is to follow the directions given above.
Get Google Directions
Jun 15, 2021
Very nice and clean! Friendly host
Jun 14, 2021
It was quiet and the hosts friendly.
Jun 13, 2021
Bugs / Nats. Need to spray. NO personal Fire rings. Inconvenient to spend family time when you have to travel and carry your wood to the family fire rings. spacing bewtwen the campsites was extremely tight. facilities were clean, thank you.
Jun 12, 2021
Very nice. I would stay there again
Jun 11, 2021
Disappointed they didn't have cookies or coffee in morning. But other than that it was okay.
Jun 09, 2021
Very attentive and friendly owners Dan and Barb make your stay worry free and even offer nightly dinner menus that include bbq pork and rib plates along with an awesome tasting homemade customizable pizza to your liking!
Jun 07, 2021
Well kept park
Jun 04, 2021
ok for just an overnight stay
Jun 04, 2021
Charming little campground. Spaces are a bit tight and it's a little further out than I would have liked from St. Louis but it was a nice place for an overnight stay while traveling west.
Jun 03, 2021
Camp here many times.very good place to stay. No
Jun 03, 2021
Friendly staff, and very accommodating.
Jun 03, 2021
Nice and quiet park. Only reason for not giving a 5 was gravel sites
Jun 02, 2021
Level campsite, lots of shade, clean restrooms. Friendly host and a nice stay. They were able to get us in on the memorial day weekend, at the last minute. Only reason we couldn't give a 5 star,...is the beauty of other KOAs. such as Calvert City Kentucky and the one in Chattanooga Tennessee. We would recommend this campground to anyone.
Jun 02, 2021
Friendly and accommodating
Jun 01, 2021
Excellent clean and friendly
Jun 01, 2021
Great little Campground
Jun 01, 2021
People are very friendly
Jun 01, 2021
Very friendly and helpful
Jun 01, 2021
Great stay! Convenient entry and exit back to the freeway. GREAT BBQ delivered to the RV!!! Very quiet. Outstanding staff.
May 31, 2021
Overnight on the way West. Owners were nice and attentive.
May 30, 2021
Campground is nice. Sites are nice but not overly spacious. Folks running the KOA are fabulous. Very knowledgeable about the area - did not steer us wrong regarding sites to visit or places to eat.
May 29, 2021
we only stayed one night on a trip home. had no trouble whatsoever reserving a site short notice. It raimed the whole time we were there so we didn't venture outside. Liked our stay, easy to find, not noisy at all. Highly recommend this KOA.
May 28, 2021
Sweet little KOA conveniently off I-44. Quiet and peaceful. Friendly, helpful staff AND they sell beer in their camp store! What's not to love?
May 28, 2021
Level pull through sites, laundry facilities use I would also rate as a five plus, food service great, food great also.
May 26, 2021
One of the best KOA's we have ever stayed at. Friendly, clean and just what we needed.
May 25, 2021
Great location, good services, friendly staff.
May 25, 2021
Nive helpful hosts, very clean campground
May 25, 2021
Location is great for visiting a number of places in the area. Well maintained. Camp K9 is very small. RV sites with full hookups are very close to each other. Owners are nice. When we swing through the area we will definitely consider staying again!
May 25, 2021
Very nice campground.
May 24, 2021
Friendly people
May 24, 2021
This our first real trip as we are new to the trailer camping world. The site was very clean and we had a nice stay.
May 23, 2021
For the expense, I didn't think the grounds were that great. Our campers were on top of each other, so all you saw when you look out your windows was other campers/trailers. The playground was the only amenity we used. It was ok. Since the site was on rocks, when we left, the rock were flying everywhere from being stuck in the tires. We weren't able to put mats on the weedy area. I did like ha
May 22, 2021
Friendly helpful owners. Would stay again.
May 20, 2021
Very nice people in the office. Our camp sight was very satisfactory. I would stay again and take more time for the offerings of the area
May 20, 2021
Very nice KOA.
May 19, 2021
Very nice, wooded campground. Surprisingly quiet even though it's close to the interstate and train tracks.
May 17, 2021
Great place- clean and great directions on how to get to campsite. The layout was great as well. Only wish we could have a fire at our campsite.
May 16, 2021
Great KOA! Very nice, clean and quiet campground.
May 15, 2021
IT WAS A ONE NIGHT STAY WITH A EASY OFF AND ON TO I-44
Sep 08, 2021
We were originally supposed to be here for a week to explore St. Louis and the caves on the way to Branson, but my husband ended up needing emergency surgery. The doctor wanted him to stay close by while he recovered which put a dent in our plans. The owners worked with us and have bent over backwards to make sure we are comfortable as we extended our stay until my husband gets the all clear to keep traveling. We're thankful to be somewhere safe, clean, and with such kind hospitality in the midst of this unexpected event. They really care about making your experience a good one. We're really thankful!
- Rebecca Carroll on Google
Aug 08, 2021
Awesome place. Great gift shop. Plenty of things to do here.
- Shaun Allen on Google
Aug 02, 2021
Nice quiet park! Again, they went out of their way to find us a RV site; let me explain, we have property in Cuba Missouri that has 50 amp electric, sewer, and water, but when we arrived, our electric wasn't working, and a electrician (a handful) couldn't work on it for at least 7 to 10 days, so we were stuck without electricity. The Stanton Koa found us a RV site for 2 days, yet we needed 9 days and the following night, they had a cancelation and saved us. We love the friendly service and the kindness they showed us in finding us a RV site.
- davidpP1784EO on Trip Advisor